Building a Force
Canucks in Training
The Film
Fermer
Aide
Pour la vitesse
Chaque film de ce site est disponible pour visionnage en basse vitesse et en haute vitesse.
Basse vitesse : recommandée si votre accès Internet se fait avec un modem de 56 kbps ou moins. Le visionnage en basse vitesse fournit une moins bonne qualité d'image et de son.
Haute vitesse : recommandée avec service Internet haute vitesse (ADSL, modem câble) ou avec ordinateur d'institution. Le visionnage en haute vitesse fournit la meilleure qualité d'image et de son. Le visionnage en haute vitesse peut produire des images saccadées et des interruptions occasionnelles de son si la vitesse de votre connexion est insuffisante.
En cas d'hésitation, essayez d'abord de visionner en haute vitesse. Si cela ne fonctionne pas, essayez la basse vitesse.
Pour le format
Les films peuvent être disponibles pour visionnage en format Macromedia Flash et QuickTime. Tous offrent une qualité égale d'image et de son.
Format Flash : permet de visionner le film directement dans la page Web, sans avoir à ouvrir une application externe. Nécessite le plugiciel Flash (offert gratuitement ici Macromedia Flash Player).
Format QuickTime : nécessite l'application QuickTime, soit la version 7 ou plus récent (offert gratuitement ici QuickTime).
Sous-titrage pour malentendants (CC)
Consiste à inscrire à l'écran sous forme de sous-titres, la partie sonore d'un film, par exemple les dialogues, la narration, incluant rires, bruits, etc. Ainsi, les personnes vivant avec un handicap auditif peuvent lire ce qu'ils ne peuvent pas entendre. Le sous-titrage est offert pour quelques films. Pour y avoir accès, vous devez sélectionner QuickTime (sous Format) et Avec sous-titrage pour malentendants (sous Accessibilité).
Vidéodescription (DV)
Consiste à offrir une description orale des éléments visuels clés d'un film, de telle sorte que les personnes vivant avec un handicap visuel peuvent concevoir une imagerie mentale en rapport avec le déroulement des images à l'écran. La vidéodescription est offerte pour quelques films. Pour y avoir accès, vous devez sélectionner QuickTime (sous Format) et Avec vidéodescription (sous Accessibilité).
Year
1917
Running Time
49 s
Producer
Topical Film Company
Canadians practice infantry assault. Canadians rehearsing, "Somewhere in England", the form of attack they will soon be launching "Somewhere in France".' Long shot over tussocky grassland to extended line of troops walking away from camera towards 'shell-bursts' in the distance. Long shot of pyrotechnic 'shell-bursts'. Men in the trenches fire rifles, Lewis guns, throw grenades. A line of men advance with fixed bayonets - they are beset with explosions (sufficient in reality to decimate them) and go to ground.
---
Pieces of History
Overseas Training in the Canadian Expeditionary Force
Andrew Iarocci

A British War Office manual printed in 1913 captured the essence of military training during the First World War period:
the sole object of training is to prepare our forces for war, success in battle being constantly held as the ultimate aim... It is the function of training to develop the mental, moral, and physical qualities as highly as possible in each individual, and also to inculcate by theory and practice the methods of employing the various arms in co-operation to the best advantage...1
As this passage demonstrates, military instruction consisted of two fundamental aspects: training of the individual soldier and training of formations. When new recruits joined the service, they first needed to learn the basic skills of soldiering—marching, drill and marksmanship. Once these were mastered, the soldier would continue to train for his specialized trade, whether it be infantry, artillery, engineering, signals, medical or supply. Then the individual would join a formation based on his trade, and training continued at the unit level on a regular basis. The ultimate objective was for each component of the army to function cooperatively as part of the whole; this was achieved through exercises at the battalion, brigade and divisional levels.
The first overseas contingent of Canadian troops was formed at Valcartier, Quebec, during August-September 1914. Much of the time at Valcartier was occupied with administrative details, and limited training was accomplished before the contingent—soon to be known as 1st Canadian Division—embarked for England in October. Upon arrival, the division was posted to Salisbury Plain, a large British training area, where it remained until February 1915.
The weather that winter was especially wet, and until recently, scholars have agreed that relatively little training was completed before the division moved to France. Recent research suggests, however, that despite inclement weather and other distractions, most elements of the division engaged in productive training on Salisbury Plain. The infantry learned to manoeuvre in conjunction with artillery and machine guns. Other divisional elements, such as engineers, artillery and signals, as well as mounted and transport troops carried out their own specialized programs. The engineers, for example, learned how to construct field fortifications, while the artillery brigades rehearsed their gun drills. The divisional transport and ammunition columns, meanwhile, discovered the intricacies of moving supplies around the battle zone.
The training of 1st Division did not cease after it crossed the English Channel in February 1915. Upon arrival at the front lines near the Franco-Belgian border, the Canadians were matched up with experienced British troops for orientation tours. The evidence suggests that this formative experience was overwhelmingly positive. As one soldier later recalled, "nothing could surpass the patience of" his British teachers "or their brotherly kindness to us as comrades in arms."
2
The Canadians also learned about the costs of war, as they suffered their first casualties and witnessed the damage inflicted on the landscape.
In the summer of 1915, the 2nd Canadian Division arrived in England and began to train at Shorncliffe Camp. The open ground was ideal for company and battalion manoeuvres, and much of the instruction revolved around the challenges of trench warfare. Some of the officers attended British courses, while others went to France for short combat tours with 1st Division.
3
With the expansion of the Canadian Corps to four divisions during 1915-16, additional training space was required for the new arrivals in England. A camp was opened at Bramshott in late 1915, and additional camps were added in 1916, including Crowborough, Hastings, New Shoreham, Seaford and Witley.
4
As the war progressed, a broad selection of specialized schools was established—both in England and in France—covering everything from hand grenade training to field sanitation. Instructional programs were gradually standardized, while the British Army Printing and Stationery Depot produced a vast selection of training literature on every conceivable subject.
New technology appeared on the battlefield throughout the war and was reflected in training programs. In April 1915, for example, the German Army introduced chemical weapons to the Western Front. All soldiers were issued with respirators for the duration of the conflict and gas drill became an important component of basic training. Later in 1915, the .303 calibre Lewis gun, a portable automatic rifle, was issued to British and Dominion forces. Here again was a new piece of equipment to be mastered. In common with other types of military training, the correct procedure was subdivided into a simple series of component tasks.
Not all military instruction revolved around weapons systems and tactics. Sport and physical exercise were also important; peak fitness was vital if soldiers were to function under the strain of battle. As the British Army
Manual of Physical Training
explained:
a soldier should be well disciplined, a good marcher, intelligent, smart, active and quick, able to surmount obstacles in the field and capable of withstanding all the strains and hardships of active service...5
Fitness was achieved through physical drills, "Swedish" exercises and regular sporting events. Organized games and competitions not only fostered physical fitness, but also improved morale and encouraged teamwork. During the summer months, battalions, brigades and divisions organized their own sporting events in rear areas. After the war a veteran fondly recalled a sports day from the summer of 1918:
Who lives that does not remember the day of brigade sports at Izel-les-Hameaux? There were races and jumps and hurdles, something for everyone, a ring to box and wrestle in, baseball and football championships. The day was fine... everybody was there. It was a gay scene, the boys of four battalions and the airmen who joined us for the fun, all rollicking together...6
By late 1916 the Canadian Corps was a veteran formation, and had suffered heavy casualties in a series of costly battles, including Second Ypres, Festubert, St. Eloi Craters, Mount Sorrel and the Somme. In addition to formal training routines, this practical and bloody battle experience shaped the capabilities of the Corps. At the same time, the high casualty rates meant that large numbers of new recruits were constantly arriving in France and Belgium. Some Canadian commanders were dissatisfied with the level of basic training displayed by these reinforcements, and decided to establish their own courses at the battalion, brigade or divisional levels. These short refresher courses helped to ensure that new arrivals were familiar with the basics of soldiering before being thrust into the unforgiving front lines.
Training was an ongoing process throughout the First World War, as Canadian units were created, consumed in combat, reformed, and once again committed to battle. Under the challenging tactical and operational circumstances of 1914-18, nothing could have prevented high casualties, but effective training improved the chances that soldiers would succeed on the battlefield.
Notes
1
Training and Manoeuvre Regulations, 1913.
London: General Staff, War Office, 1913, p. 10-11.
2
George Drillie Scott Fonds, LAC, MG 30, E 28.
3
G.W.L. Nicholson.
Canadian Expeditionary Force, 1914-1919.
Ottawa: Queen's Printer, 1962, p. 113.
4
David W. Love.
"A Call to Arms": The Organization and Administration of Canada's Military in World War One
. Winnipeg: Bunker to Bunker Books, 1999, p. 91.
5
Manual of Physical Training, 1908.
Rev. ed. London: His Majesty's Stationery Office, 1914, p. 7-8.
6
James H. Pedley.
Only This: A War Retrospect, 1917-1918.
Ottawa: CEF Books, 1999, p. 175-176.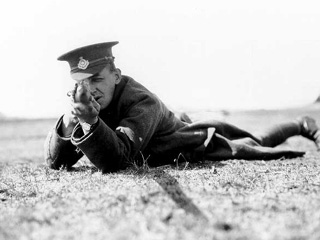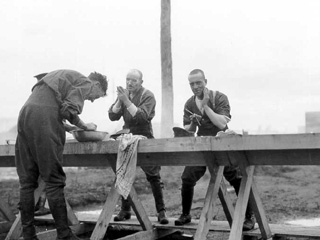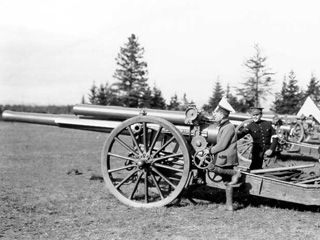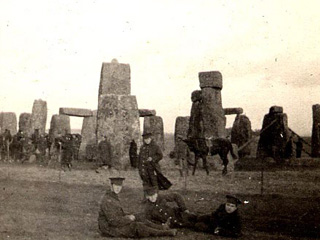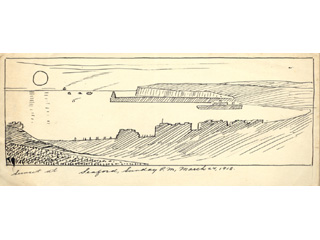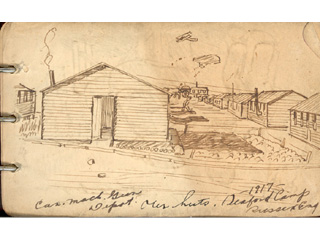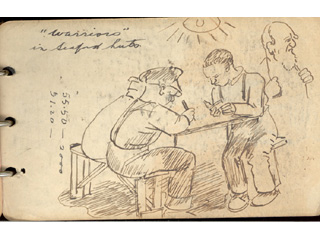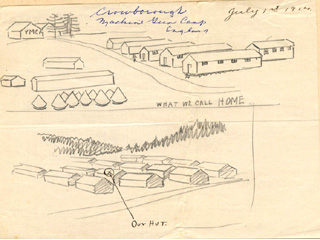 Canadian Small Arms of the First World War
Phil White

Introduction
Although the carnage of the First World War was unprecedented, there was nothing truly new about the small arms used during the fighting. The story behind these weapons and their terrible efficiency stem from the tremendous advances in science and technology made throughout the late 19th century.
By 1850, arms factories in Europe and the United States were making the most of advances in metallurgy and mass production, and were capable of manufacturing hundreds of rifles daily. Repeating rifles, which could fire several shots before being re-loaded, were used extensively during the American Civil War (1861-65), as were the first simple multi-barrelled machine guns. More powerful ammunition was available in the 1870s. The American inventor Hiram Maxim introduced the first true machine gun, capable of firing 450 rounds per minute, in 1884. The water-cooled barrel gave Maxim's machine gun the ability to fire for hours without stopping. By the turn of the century, most European and North American soldiers carried high-powered rifles that could fire 15 shots per minute at an effective range of 800 metres. The days of reloading a single-shot rifle, in the open, five or six times a minute, were long gone. The stage was set for the killing fields that were to come.
Two Rifles
Two late-19th-century inventions, the Lee-Enfield rifle and the Ross rifle, the first Canadian-made military rifle, are central to this story.
In the late 1870s, the British Army accepted Scottish-born Canadian James Paris Lee's rifle design for trials, ultimately resulting in the adoption of the Lee-Metford rifle, then later the Lee Enfield Mk 1 rifle. It was purchased by Canada and used in the South African War.
Sir Charles Ross designed his straight-pull bolt-action rifle and patented the design in 1897. The bolt mechanism, based on the Austrian Mannlicher rifle, also included Ross's own innovations. In theory, this type of bolt-action was very easy to use and could be reloaded very quickly. The more quickly a rifle can be re-loaded, the more firepower it provides. Its drawback was a complicated manufacturing process and its fragile loading mechanism. Ross revised his design, introducing it as the Model 1900, then later with an improved bolt mechanism in 1901, both of which were submitted to American trials as a potential service rifle.
After the South African War, Sir Fredrick Borden, Canada's Minister of Militia and Defence, lobbied unsuccessfully to have the Lee-Enfield rifle built by a British firm in Canada. When the British turned down Borden's request, the Canadian government turned to Ross and his rifle. After a series of modifications, Canada accepted the design, Ross built a factory at the Citadel in Quebec, and the rifle went into production. In 1904, the Royal North West Mounted Police received 1,000 rifles, the Department of Marine and Fisheries another 500. In the coming years, the rifle underwent continual modifications and developments to suit various requirements, including target shooting by the Canadian team at Bisley, where the Ross excelled. In August 1905, the militia received its first order of 1,000 Ross Mk 2 rifles. By 1911, the Mk 3 had been accepted and was being manufactured for the militia.
Britain tested the Ross rifle between 1900 and 1912, rejecting it because of problems with the design, including a propensity to jam.
The British Army continued to use the Lee-Enfield and in 1903, introduced the Short Magazine Lee-Enfield (S.M.L.E.) into service. The S.M.L.E., a shortened version of the Lee-Enfield Mk I, had been developed as a result of experience gained during the South African War. The design and construction were simple, if not crude, but also robust, functioning under less than ideal conditions.
Ross continued to develop and fine-tune his design, resulting in dozens of variations. Between 1903 and 1915, 419,130 Ross rifles were manufactured, with most going to Canadian troops, and some to Newfoundland and Britain.
The Canadian forces entered the First World War with the Ross rifle, Mk 2, Mk 3, and its subsequent variations. Almost immediately, its shortcomings became evident.
On March 10, 1915 the 1st Canadian Division went into battle at Neuve Chapelle, France. The Canadians were heavily engaged and, to the horror of the soldiers, their Ross rifles began to jam. The reasons for this were numerous: the ammunition provided was often inconsistent in size; muddy conditions allowed dirt to build up in the complicated loading mechanism, and the heat generated by rapid-firing caused the closely machined parts to expand and seize. A design flaw also made the bolt difficult to lock, if it had been assembled improperly, and some bolts were said to have blown back into the user's face. Canadian soldiers soon began discarding the Ross in favour of the British S.M.L.E. Mk 3*, when they could find them in the field. General E.A.H. Alderson, commander of the 1st Canadian Division, was forced to issue an order banning the use of the S.M.L.E by Canadian troops.
When the Canadians fought at the Second Battle of Ypres, in late April 1915, the Ross failed again. Outnumbered and facing the first gas attack of the war, the Canadians found their rifles jamming. Some reports had them "Clubbing furiously at their seized bolts with trenching tools and boot heels." By the end of the battle, hundreds had discarded their Ross rifles in favour of the trusted S.M.L.E.
By June 1915, British Field Marshal Sir John French ordered the Canadians under his command to be re-armed with the S.M.L.E. However, the 2nd and 3rd Canadian Divisions that soon arrived in Europe still carried the Ross.
In May 1916, a study into the Ross's problems confirmed the jamming and recommended modifications to the rifle's bolt-stops. Earlier tests had reported the Ross worked well with Canadian ammunition made at Dominion Arsenals in Quebec, but this ammunition was in short supply. New, poorly fitted stocks made from improperly seasoned birch were also causing problems as the wood warped and pressed against the metal frames. In light of the report, a few rifles were re-built with 26-inch barrels, trimmed stocks and larger bolt-stops. Although the rifles were reported to have worked "superbly," soldiers had lost all confidence in them. In mid July, Field Marshal Sir Douglas Haig re-armed Canadians with the S.M.L.E. and the Ross was officially withdrawn from front line service by the end of that year.
By this time Sir Charles Ross was running into other problems. Skilled labourers were finding better work in the United States, machinery ordered in 1914 had yet to arrive, and supplies were increasingly difficult to secure. Ross won a $22,500,000 contract to make one million rifles for Russia, but had to let it go to the United States due to inability to meet his deadline. A second order from Russia was cancelled after the Mk 3 was withdrawn from Canadian service. On March 28, 1917, the Canadian Government expropriated the Ross Rifle Company. Canada's first and only national rifle had failed as a battlefield weapon.
The Machine Gun
In 1912, the British Army adopted the water-cooled Vickers Mk 1machine gun, an improvement over the 1884 Maxim design, as its standard machine gun. The slightly lighter Vickers, like the Maxim, made use of an ammunition belt, and could fire 450 rounds per minute. Its water-cooled barrel could sustain this fire over very long periods of time, often for hours. Classified as a medium machine gun, the Vickers Mk 1 was used primarily on a tripod from defensive positions. It could be fired directly at a visible target, or indirectly, like artillery, at targets or positions at long range or behind obstacles.
In response to the need to provide quick-moving infantry with machine gun support, light machine guns appeared on the battlefield in 1914. The Lewis, the first light machine gun used by the British and Canadian forces, had been introduced into service with the Belgian army in 1913. It weighed about 18 kg and could be carried "over the top" like a rifle, to give advancing troops added firepower.
Due to a shortage of light machine guns, the British and Canadians also adopted the Hotchkiss machine gun in 1916. The Hotchkiss was based on the French medium machine gun the Mitrailleur Mle. 09, modified for use as a light machine gun. Although lighter than the Lewis, the Hotchkiss was more complicated and was used mainly by the cavalry. The Hotckhkiss remained in service for training and home guard use after the First World War and was not declared obsolete until 1946.
The decisions regarding when and how to deploy, or advance against small arms fire relate to the concept of the 'beaten zone' or 'killing zone' that existed between the lines, and the time-versus-lead equations; the idea that a storm of bullets and/or artillery shells poured into a given area made the task of 'advancing to contact' extremely difficult, if not impossible. This led to obvious challenges: crossing the zone more quickly (tanks) or by stealth (surprise attack, often without pre-shelling); better tactics to bypass resistance (storm troops, combined arms warfare); and heavier bombardments to keep enemy heads down, destroy obstacles, etc; and in the meantime, drove troops into the ground (trenches) to escape slaughter.
Close Combat
Most of the casualties during the war were inflicted by artillery or small arms fire coming from a distance. However, there was still some close and brutal fighting, often as part of larger operations, but particularly during trench raids.
All rifles were fitted with bayonets, which took the form of a long knife or spike that could be attached to the muzzle of the rifle, effectively forming a spear. By the First World War, British, and Canadian soldiers had been training to use bayonets for 200 years and were very efficient in its use. The bayonet also had an enormous psychological impact. Hundreds or thousands of enemy troops running towards you firing their rifles, screaming and brandishing long blades or spikes, was a terrifying and demoralizing sight. Despite the psychological advantage, many officers considered the bayonet perfectly useless, even in the 19th century. Firepower and broken terrain could keep cavalry at bay from c1860 onwards in most battles, thereby removing the bayonet's one real advantage – warding off cavalry. When fighting in the confined spaces of the trenches, the length of a bayonet fixed to the muzzle of a rifle could be a great disadvantage. To this end, many soldiers equipped themselves with other weapons, both standard and non-standard issue. These weapons were especially important for trench raids.
Usually conducted at night, trench raiding was extremely brutal, tending to resemble medieval warfare. Soldiers made use of pistols, grenades, clubs, axes, morning stars, knives and even sharpened shovels. As a defensive measure, body armour was brought back into use and worn openly by infantry for the first time since the 17th century.
Pistols
Pistols were issued officially to officers and NCOs exclusively, but they were also occasionally picked up or traded by soldiers and used for close fighting.
At the beginning of the First World War, Sam Hughes, Minister of Militia and Defence, ordered 5,000 semi-automatic .45 ACP calibre Colt model 1911 (Government Model) pistols through one of his "Honorary Colonels," causing a short-lived political scandal. The pistols were issued to non-commissioned officers and made available to officers for purchase, along with some older Colt revolvers left over from the South African War. Canadian officers serving with the Royal Canadian Horse Artillery, or other units assigned to British formations, were issued with Webley revolvers of various marks.
With the forces rapid expansion, the military needed more pistols by mid 1915. Due to shortcomings found with the Colt Model 1911, the government purchased 1,500 Smith & Wesson .455 Hand Ejector Second Model revolvers on August 21, with later orders for 13,000 between 1915 and 1917. Revolvers were considered more reliable in harsh conditions.
Conclusion
Immediately after the ceasefire of November 11, 1918, many First World War small arms developments were shelved. Advances had been made in designing lighter, more efficient machine guns and submachine guns, but, in the debt-ridden postwar years the last thing most governments wanted to spend money on was small arms.
The Department of Militia and Defence was now faced with the disposal of the unwanted Ross rifles. Some 120,000 Mk 2 and Mk 3 rifles were taken overseas and turned over to the British, and 20,000 were sold to the United States for training. Of the rifles sent overseas, 9,334 were later returned to Canada. The Ross continued in use as a sniper rifle throughout the war, and well into the Second World War, making use of its initial design as a sporting and target rifle. Many Ross rifles were also re-issued during the Second World War for training and Home Guard use and eventually made their way into the hands of the armies of China, Chile, the Baltic states, Spain, New Zealand, Holland, India, Indonesia and the Soviet Union.
The S.M.L.E. remained in service well into the Second World War and was replaced in 1942 by the Lee-Enfield No. 4. James Paris Lee's basic rifle design is still in limited service with the Canadian Forces in the 21st century with the Canadian Rangers and Cadets.
The machine gun continues to be a vital part of the arsenals of all armies. The Vickers machine gun was used in the Second World War, the Korean War, and was not officially declared obsolete until the 1960s. The Lewis gun saw limited service in the Canadian Army during the Second World War, notably at Hong Kong.
The bayonet is stilled issued and used as a standard attachment to most military rifles worldwide.
The small arms designs that were rooted in the late 19th century and used during the First World War evolved very little throughout the first half of the 20th century. Although infantry tactics evolved considerably and the casualty figures of the First World War seem incomprehensible today, killing over open sights remains the foot soldier's basic role.
Selected Bibliography
Edgecombe, David W.
Defending the Dominion, Canadian Military Rifles 1855-1955.
Ottawa: Service Publications, 2003.
---.
Small Arms of the World: A Basic Manual of Small Arms
. 12th rev. ed. Harrisburg, PA: Stackpole Books, 1983.
Ezell, Edward C.
Handguns of the World: Military Revolvers and Self-Loaders from 1870-1945
. Harrisburg, PA: Stackpole Books, 1981.
Hogg, Ian V.
The Illustrated Encyclopedia of Firearms
. London: New Burlington Books, 1978.
---.
Military Small Arms of the 20th Century.
7th ed. Iola: Krause Publications, 2000.
Law, Clive M.
Canadian Military Handguns, 1855-1985.
Bloomfield, ON: Museum Restoration Services, 1994.
---.
Without Warning: Canadian Sniper Equipment in the 20th Century
. Ottawa: Service Publications, 2004.
Maze, Robert J.
Howdah to High Power: A Century of British Breechloading Service Pistols (1867-1967)
. Tucson: Excalibur Publications, 2002.
Meek, John F.
Over the Top: The Canadian Infantry in the First World War
. Orangeville, ON: John F. Meek, 1971.
Morton, Desmond.
A Military History of Canada
. Edmonton: Hurtig Publishers, 1985
Nelson, Thomas B.
The World's Submachine Guns
. Cologne, Germany: International Small Arms Publishers, 1963.
Phillips, Roger.
The Ross Rifle Story
. Sydney, NS: John A. Chadwick, 1984.
Rawling, Bill.
Surviving Trench Warfare: Technology and the Canadian Corps 1914-1918
. Toronto: University of Toronto Press, 1992.
Saunders, Anthony.
Weapons of the Trench War, 1914-1918
. Phoenix Mill: Alan Sutton, 1999
Skennerton, Ian D.
The British Service Lee, Lee-Metford and Lee-Enfield Rifles and Carbines 1880-1980
. London: Arms and Armour Press, 1982.
---.
The Lee-Enfield Story
. Piqua: I.D.S.A. Books, 1993.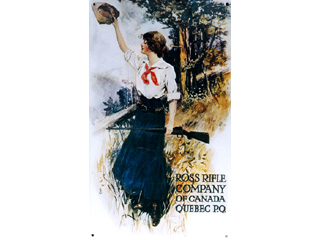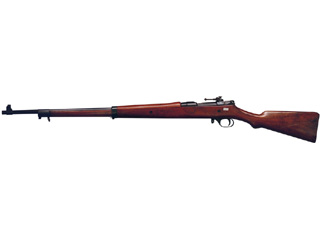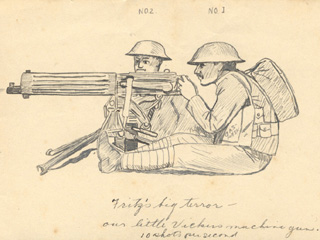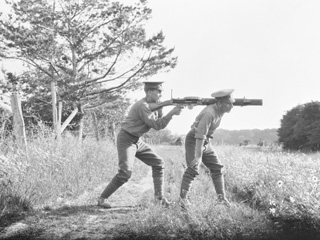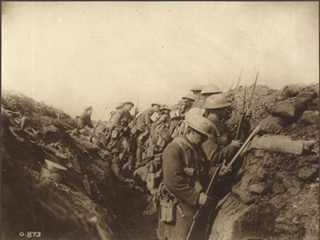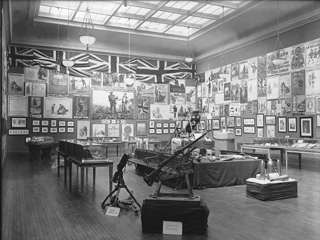 ---
Images
---
Other Materials
The Ross Rifle and other Small Arms in World War I
During the South African War, Canada requested that Great Britain supply the Canadian force with the British Lee-Enfield rifle but Britain refused. Since no manufacturer could be persuaded to establish a Canadian production facility, Canada would have to produce its own. Sir Charles Ross, a British aristocrat and inventor, offered to build a plant in Canada. He developed a 5-clip rifle model for the Canadian militia trials during August 1901 and this rifle became the Mark 1 Ross rifle which began production in 1903. In Mar 1903 the Canadian government signed a contract with Ross for 12 000 rifles to be supplied by the end of 1903.
Sir Sam Hughes, the future minister of militia and member of the 1901 militia committee, was a supporter of the Ross rifle. The Mark 1 Ross rifle was not delivered until 1905 and 1000 units were supplied to the RNWMP but various problems plagued this model of rifle and it was eventually recalled in 1906. Changes were made to the production model until 1910 when the various models of the Mark 2 were produced. Great Britain at that time was strongly urging Canada to adopt the Lee-Enfield rifle for its armed forces so as to have consistency within the Empire regarding weaponry, and because Canada refused to halt production of the Ross rifle, strains developed over imperial defence. The Mark 2 rifle was adopted by the Canadian armed forces in 1911, and in that year work was begun on the Mark 3, although few were produced before 1914. In the first years of WWI the Ross rifle received a bad reputation. It was seen as unsuitable for the "trench-and-charge" tactics employed during that war because of its weight, 9 lbs 14 ozs (c 4.5 kg), its overall length, 60½ inches (c 1.5 m) with bayonet fixed, and the continual jamming problem plus the occasional "blowback." The cause of the jamming was eventually corrected but came too late for the rifle to maintain its use. In the summer of 1916 the rifle was withdrawn from service and by mid-Sept Canadian troops had been rearmed with the British-made Lee-Enfield. The Canadian government expropriated the Ross Rifle Co in March 1917 after paying Ross $2 million. The total production of the Ross rifle was approximately 420,000 with 342,040 units being purchased by the British. During WWII, the Mark 3 Ross rifle was given to the Royal Canadian Navy, the Veteran's Guard of Canada, coastal units, training depôts, the British Home Guard and the Soviets.

GLENN B. FOULDS

Reproduced with permission from The Canadian Encyclopaedia, Historica Foundation of Canada

---