Building a Force
Colonel Sam Hughes Reviews the Troops
The Film
Year
1915
Running Time
02 min 01 s
A large number of officers, including Colonel Sam Hughes, review Canadian troops as they march through Toronto.
---
Pieces of History
Raising Volunteers and Early Send-Offs
Robert Rutherdale

The outbreak of war in August 1914 launched the beginning of a prolonged wartime mobilization. After the crowds of news-hungry, war-enthused onlookers from Canada's towns and cities in every region had dispersed, rapid troop enlistment, preliminary parade drill and send-offs from railway depots became a common local sight. Mustering the first contingent of the Canadian Expeditionary Force prompted the most exuberant public displays in the late summer and autumn of 1914. The first phase of recruitment produced divisions of infantry, cavalry (with 8,000 horses), artillery, engineers and army service corps totalling 36,267 men, supported by the first 101 nurses who served in the Canadian Medical Army Corps.
The Department of Militia and Defence's control over the process began at enlistment centres across Canada's thirteen military districts, from Halifax to Victoria. Men who met the physical requirements were dispatched by rail to a camp at Valcartier, Quebec. Colonel Sam Hughes had personally selected this extensive training facility on a site 25 km northwest of Quebec City on the east bank of the Jacques Cartier River. Between September 1914 and March 1915, the first units from Valcartier set sail aboard transport ships bound for further training in England, but a much larger task lay ahead. This period was marked by strong support among Canadians, even in Quebec, for a voluntary war. Local armouries and other recruitment facilities welcomed a deluge of willing recruits; some two-thirds of this first wave were British-born. Early recruitment also displayed signs of administrative confusion and Hughes' unorthodox leadership style, but command if not control remained concentrated in Ottawa. Militia units across the country served as the initial administrative sites of communication, enrolment, and mustering procedures.
Standards for physical stature, age, marital status and experience were adopted at the recruiter's desk at a time when the military could afford to be selective. In almost all cases for the first and second contingents, enlistees had to be white. Local recruiting officers routinely barred would-be volunteers from the Japanese, Chinese and Sikh communities in British Columbia, as well as African Canadians from the Maritimes and First Nations from across the country. Later, in 1916 and 1917, the military did recruit from racial minority communities. Approximately 3,500 First Nations, more than 1,000 African Canadians, and several hundred men of Asian descent served during the war, though these numbers would have been higher if early volunteers had been accepted.
Although public support for the war varied across regions as the war overseas bogged down, all locales provided crucial settings for enlistment and early training. The recruiting film sequences in this collection capture many elements of this process, from signing up, to training in England, to disembarkation at the port of Brest, on France's Brittany coast. And wherever local populations saw marching troops in parade formation or troops in orchestrated send-off events, they witnessed scenes designed to emphasize what displays of military force are meant to convey to civilians on the home front— a sense of power. This was especially true in the First World War, when public spaces served as the primary public display of military might and prestige. These images appeared in newspapers and were filmed and then presented in public cinemas.
Surviving descriptions of an August 1914 march-past in Guelph, Ontario, show a typical enlistment parade. Following public announcements of an evening march, the route between the city's armoury and its exhibition grounds became lined with spectators. Two standard bearers of the army and navy veterans association, the Guelph Musical Society Band, and veterans of the Boer War led the procession, which displayed the first 25 recruits of the 30th Wellington Rifles. Bringing up the rear were several decorated automobiles carrying militia officers, city council members and the mayor. Civilian onlookers typically felt mixed emotions as parades like this filed by, and it is important to consider the varied messages, from valiant masculinity to a struggle for democracy, signified in the thousands of march-pasts, open-air concerts and last goodbyes on train platforms. From small towns to large cities, crowds witnessed send-offs staged as civic endorsements of military manhood, armed might and support for the war. Scenes of marching soldiers, patriotic rallies, send-off parades, farewell dances, dinners and religious ceremonies became commonplace in efforts to continue the flow of volunteers.
Military shows of strength, including the sequence of Sam Hughes reviewing troops in Toronto in 1915, were repeated across Canada, but the number of volunteers began to drop off the following year. March-pasts also continued near training facilities once recruits left their homes, and crowds assembled to show their support for the war until troops boarded the trains toward ships bound for overseas. "We will be in England some weeks before we get into the big show," wrote Private Cliff Allan of Guelph in the summer of 1915 in a letter to his parents from the Royal School of Artillery in Kingston Ontario: "We are doing great work in camp just now. Tomorrow a route march to Gananoque is on the boards." He finished with a simple wish for those at home: "Remember me to all the Guelphites."
Within a year after the outbreak, however, a general sentiment of innocent enthusiasm gave way to concern for the war's mounting costs, particularly after news of the Canadians' hard-fought battle amidst the gas attacks at Ypres in the spring of 1915. While most had expected the war would end by Christmas the previous year, mobilization efforts across all belligerent nations had been progressively stepped up as the fighting continued. The demands ultimately transformed home front life everywhere and civilian-military relations in particular. Until the implementation of the Military Service Act in 1917, recruitment was through a voluntary system that produced a total of 59,144 men in 1914. Voluntary enlistment actually peaked in 1915 with 158,859, but could not keep pace with mounting casualty tolls and an increased scale of fighting.
As military recruitment and training forces in Canada augmented and expanded, so did the equipment and facilities under the command of the militia department, from artillery hardware to training facilities across the country. We might think of this as a 'militia regiment' phase. In addition to the mushrooming Valcartier camp, there was a much larger network of training facilities from Nova Scotia to British Columbia. This was supplemented by the end of 1916 with more strident efforts to use local community resources to extract as many volunteers as possible from a dwindling national pool. The monthly enlistment figures from January to June of 1916 began strong but faded (29,295; 27,737; 34,913; 20,969; 15,359; and 10,619) before plummeting even further. By the end of that year, casualties overseas totalled 67,890 with 19,436 dead or missing. The film sequences from this period feature march-pasts and troops embarking on vessels from throughout the British Empire. Captured on film are scenes of Australian and American soldiers as well.
After Prime Minister Robert Borden's return from England in May 1917, where he visited with wounded soldiers and met with pro-conscriptionists in the Imperial War Cabinet, Ottawa pursued compulsory military service as a last resort. A parliament deeply divided by the conscription crisis voted for the Military Service Act in July 1917. Implementation began that September.
Approximately 312,000 men and officers had enlisted by the end of 1916, significantly less than Borden's pledge of half a million. By this time, civilian crowds supporting the war, on city streets, in parks, or at patriotic events staged in exhibition grounds, had dwindled with news of heavy Canadian and Allied casualties in France and Belgium. All through the period of voluntary enlistment in Canada, recruiting officers and concerned civilians who had helped organize the open-air rallies, send-off parades, and other events, relied heavily on public gatherings to express continued support for those already in uniform. Their efforts intensified while recruiting levels declined. Conscription was to provide fresh reinforcements for the CEF's heavily taxed regiments and battalions overseas, but it was a divisive issue in Canada.
Selected Bibliography
Brown, Robert Craig and Donald Loveridge. "Unrequited Faith: Recruiting in the C.E.F., 1914-1918."
Revue Internationale d'Histoire Militaire
51 (1982): 53-79.
Granatstein, J.L. and J.M. Hitsman.
Broken Promises: A History of Conscription in Canada
Toronto: Oxford University Press, 1977.
Maroney, Paul. "'The Great Adventure': The Context and Ideology of Recruiting in Ontario, 1914-17."
Canadian Historical Review
77 (1996): 62-98.
Miller, Ian Hugh Maclean.
Our Glory and Our Grief: Torontonians and the Great War.
Toronto: University of Toronto Press, 2002.
Morton, Desmond.
When Your Number's Up: The Canadian Soldier in the First World War
. Toronto: Random House, 1993.
Rutherdale, Robert. "Canada's August Festival: Communitas, Liminality and Social Memory."
Canadian Historical Review
77 (June 1996): 221-49.
---.
Hometown Horizons: Local Responses to Canada's Great War.
Vancouver: University of British Columbia Press, 2004.
---. "Send-offs During Canada's Great War: Interpreting Hometown Rituals in Dispatching Home Front Volunteers."
Histoire sociale/Social History
36 (November 2003): 425-64.
Sharpe, C.A. "Enlistment in the Canadian Expeditionary Force, 1914-1918: A Regional Analysis."
Journal of Canadian Studies/Revue d'études canadiennes
18 (1983/84): 15-29.
St. G. Walker, James W. "Race and Recruitment in World War I: Enlistment of Visible Minorities in the Canadian Expeditionary Force."
Canadian Historical Review
70 (1989): 1-26.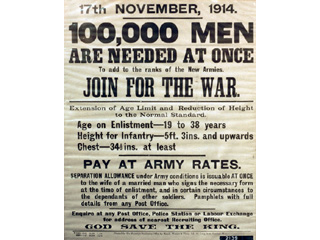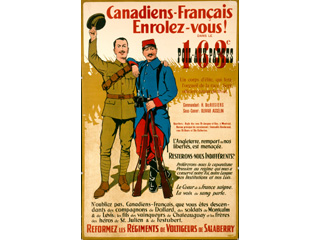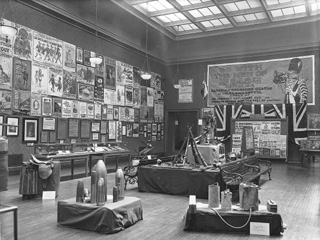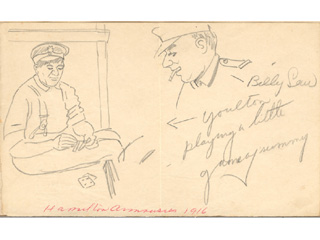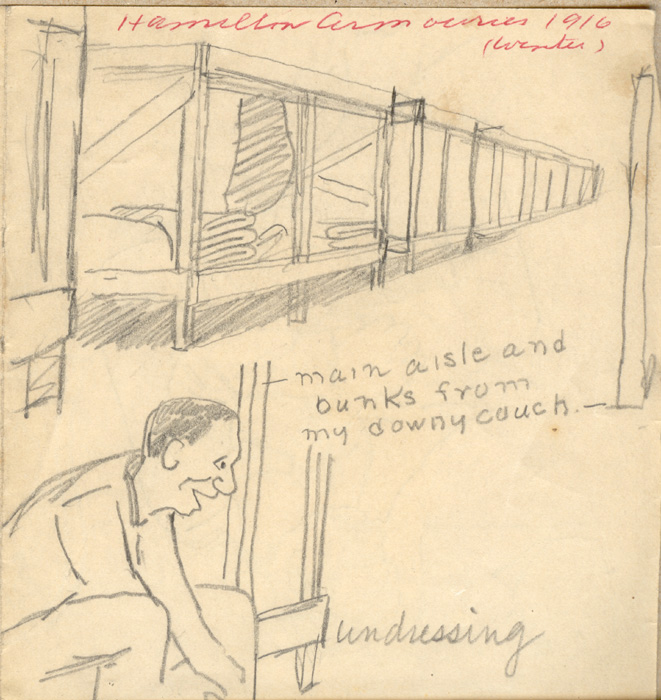 The Commanders
Patrick H. Brennan

The Commanders
When the Canadian Expeditionary Force began to take shape in the autumn of 1914, the majority of its future commanding officers had been pursuing their business and professional careers only weeks earlier. Even those with some pre-war militia experience were still amateur warriors who would have to learn how to command soldiers while actually fighting a war. Combat would prove a cruel and unforgiving teacher, and the mistakes they made learning how to command would cost men's lives.
Arthur Currie: the first Canadian to command the Canadian Corps
Arthur Currie began the war in command of a brigade of 4000 men. He had earned his appointment on the recommendation of Garnet Hughes, a fellow British Columbia militia officer who happened to be the son of Canada's Minister of Militia and Defence, the erratic, meddling and militarily incompetent Sir Sam Hughes. During the early stages of the war, Hughes personally selected almost every senior officer in the army, and far too many of them were friends and political cronies who proved unfit for their commands and ultimately had to be replaced. Nothing in Currie's background as a school teacher and realtor with a smattering of militia experience made him stand out. Yet he turned out to be a fast learner and superb leader whose military skills quickly blossomed. By 1916 he was recognized as the best of the senior Canadian officers. A year later, he was the obvious choice to be the first Canadian to command the Corps, a responsibility he carried out with distinction through the rest of the war.
As the Canadians desperately struggled to overcome their inexperience, they were fortunate to have the guidance of some very capable British officers such as Lieutenant-General Julian Byng and his chief staff officer, Major-General Percy Radcliffe. First-rate professional soldiers, they identified the most promising Canadian commanders, mentored them, and, when they proved their worth, promoted them to more responsible commands. Consequently, by 1917 the Canadian Corps had assembled a pool of very capable, battle-experienced Canadian commanding officers.
Two of the brigade commanders, Brigadier-Generals James MacBrien and Victor Odlum, were typical of this group. MacBrien was a professional soldier, one of only a handful of such Canadian commanders. After initially serving as a staff officer, Byng gave MacBrien command of the 12th Infantry Brigade in September 1916, just before this untested unit received their first taste of combat.
After serving in the South African War, Odlum had returned to Vancouver where he'd built up a prosperous financial and insurance business. He saw action with the 7th Battalion at Second Ypres, the Canadians' first battle, taking over command of the battalion when Lt. Col. McHarg was killed. Byng promoted him to the command of the 11th Brigade in July 1916 and like MacBrien, he led his brigade until the Armistice. MacBrien's style was studious and reserved, and his forte was training and planning. In contrast, Odlum was a dashing, fearless battlefield commander who had the wounds to prove it. Although they displayed two very different styles of command, both were effective.
Unlike earlier wars, the sheer scale of World War I battles and the breakdown of communications during the fighting actually made it impossible for generals to control the attacks they launched. What they could do, however, was utilize the weeks before an assault to prepare for every possible battlefield contingency – in other words, to emphasize thorough planning and training.
From amateurs to an elite force
By the end of 1916, the British Empire forces were adopting new, more effective fighting tactics. This was particularly true in the Canadian Corps, where Byng, Radcliffe and Currie had inaugurated a highly efficient system of "organized learning." The officers and soldiers doing the fighting now compiled "after battle" reports outlining in detail what had succeeded and what had failed. Whether it was tactics or weaponry, the Corps' commanders placed a premium on figuring out better ways to fight, emphasizing to every officer and soldier how vital absorbing the lessons of the "battlefield classroom" was to the survival and success of them all. Henceforward, something of value learned by one battalion would be speedily adopted by the rest simply by making it part of everyone's training. Lessons now learned in an organized way were applied in an organized way, too. More than any other factor, mastering this "learning curve" was responsible for transforming the Canadian Corps from an enthusiastic mob of amateurs into an elite attack force, the "shock troops" of the British Empire. Officers, and especially senior commanders, had played an indispensable role.
Battalion commanders
One group of commanders shared the dual responsibility of preparing their soldiers and then leading them in battle—the commanding officers of the Corps' 48 infantry battalions. Of the 200-odd men who commanded a Canadian battalion, 22 were killed in action and many more were wounded. Along with the junior officers under them, they were in charge of most of the soldiers' actual training. They also had the critical responsibility of maintaining the health, morale and unit pride of their men, and often organized sports, concerts and other entertainments with this end in mind.
Battalion commanders were the most senior officers their men actually knew and saw regularly, and who shared their daily risks and grim living conditions at the front. As a result, the men looked to them for inspiration and confidence, and a brave and skilful battalion commander could keep his men going under the most appalling conditions. Lieutenant-Colonel Cyrus Peck was one such officer. He'd enlisted in the 16th Battalion in 1914, fought with it at Second Ypres and commanded it from November 1916 until the end of the war. Although the stocky, walrus-moustached Peck was hardly the most military-looking of commanding officers, he was fearless, and none of his soldiers doubted who ran their unit. During the storming of the Drocourt-Quéant Line on September 2, 1918, such leadership won Peck the Victoria Cross. When stiff German resistance blocked his battalion's advance, he exposed himself to heavy artillery and machine-gun fire in order to reconnoitre enemy positions, then re-organized what was left of his men and led them to capture and hold their objective.
Armies are hierarchical organizations, and the quality of command plays an enormous role in their ultimate success. Even the bravest and best-equipped troops will fail in battle if they are asked to execute a flawed plan, or if the officers directing them in the heat of combat make poor decisions. As the war progressed, the best commanders worked their way to the top of the Canadian Corps. Consequently, planning was sound, and Canadian soldiers were prepared for battle using the most effective tactics learned from earlier combat experiences. Once the battle began, brave and skilled leadership by battalion commanders and the junior officers who followed their lead contributed mightily to the chance for victory. By the last two years of the war, the quality of commander in the Canadian Corps was outstanding, as an unbroken string of victories attests.
Selected Bibliography
Brennan, Patrick. "From Amateur to Professional: The Experience of Brigadier General William Antrobus Griesbach." in
Canada and the Great War
, Briton Busch, ed. Montreal and Kingston: McGill-Queen's University Press, 2003 : 78-92.
---. "A Still Untold Story of the Canadian Corps: Byng's and Currie's Commanders."
Canadian Military History
11, 2 (Spring 2002): 5-16.
Brennan, Patrick and Thomas Leppard. "How the Lessons Were Learned: Senior Commanders and the Moulding of the Canadian Corps after the Somme" in
Canada and War
: 1000-2000, Yves Tremblay, ed. Ottawa: Canadian War Museum, 2001.
Dancocks, Daniel.
Sir Arthur Currie: A Biography
. Toronto: Methuen, 1985.
Hyatt, A.M.J.
General Sir Arthur Currie: A Military Biography
. Toronto: University of Toronto Press, 1987.
McCulloch, Ian. "'Batty Mac': Portrait of a Brigade Commander of the Great War, 1915-1917."
Canadian Military History
7, 4 (Autumn 1998): 11-28.
Swettenham, John.
McNaughton, Vol. I: 1887-1939.
Toronto: The Ryerson Press, 1968.
Tremblay, Yves. "Brutinel: A Unique Kind of Leadership." in
Warrior Chiefs.
Bernd Horn and Stephen Harris, eds. Toronto: Dundurn Press, 2001.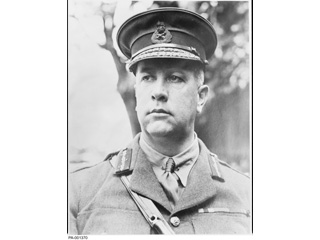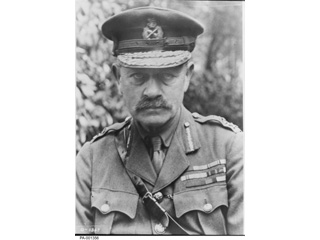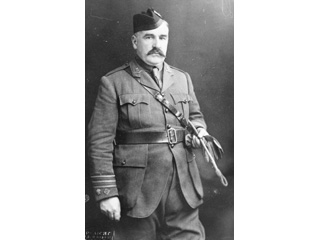 ---
Images
---
Other Materials
Sir Samuel Hughes
Sir Samuel Hughes, teacher, journalist, soldier, politician (b. in Darlington Township, Upper Canada, Jan. 8, 1853; d. in Lindsay, Ontario, Aug. 24, 1921). A Conservative and an enthusiastic supporter of Sir John A. Macdonald's National Policy, Sam Hughes was elected to Parliament for Victoria North in 1892. Vain, colourful, charming and splenetic, Hughes made a 30-year public career of politics and militia service. A longtime proponent of the volunteer militia and the imperial connection, he helped force Prime Minister Laurier to send Canadian troops to the South African War in 1899. Hughes was dismissed from that war for military indiscipline and public exposure of incompetent British generalship.

These experiences produced a Canadian nationalist slant to Hughes's imperialist leanings. By 1911, with years of solid caucus and parliamentary service - including 10 years as Opposition militia critic - and personal loyalty to R.L. Borden behind him, Hughes won the militia portfolio in Borden's new government. Hughes promoted citizen-soldiers over professionals (to the latter's detriment) and preached the social value of military training and national preparedness.

Early in WWI, Hughes was hailed as the genius of the war effort. Unfortunately, favouritism, confused civil-military functions, disrespect of Cabinet, administrative incompetence and scandals such as the Ross Rifle fiasco forced Borden to fire Hughes in November 1916. He died in 1921, a reluctant and sometimes bitter Conservative-Unionist MP for Victoria-Haliburton. Although Hughes was a sincere Canadian and a successful constituency politician, his erratic talents never matched the demands of high office during total war.

Ronald G. Haycock

Suggested Reading

Haycock, R.G. Sam Hughes: The Public Career of a Controversial Canadian 1885-1916. Waterloo, ON: Wilfrid Laurier University Press in collaboration with Canadian War Museum, Canadian Museum of Civilization, 1986.


Reproduced with permission from The Canadian Encyclopedia, Historica Foundation of Canada, 1988.

---
Teaching Materials
Wartime Dilemmas
Subject Areas: Ethics/Moral and Religious Education, Citizenship, History
Grade Level: Secondary 9-12
Time Allocation: 90 minutes
Films: Recruiting, Colonel Sam Hughes Reviews the Troops, To Willie with Compliments and Canadian Troops Embarking for Canada on SS Olympic
Summary: Students decide how they would respond to a variety of war-related dilemmas.

Your Task:
Imagine that you are a young Canadian in 1914 and have just started university. You are faced with the following dilemmas (a difficult choice between two undesirable alternatives). Answer the questions below, and explain why.

1. Many of your friends have dropped out of university to enlist. Do you enlist? (Explain your decision to your parents.)



2. You enlist. You have a friend who is a conscientious objector (he does not fight in wars). Your military friends say he has no right to stay out of the war. What do you say to them?



3. You have a girl/boyfriend and you plan on marrying after university. Do you marry before going overseas?



4. You have to decide who your next of kin will be if you die. If you marry it is your new spouse, not your mother, who receives the pension. Does the prospect of a death pension change your marriage plans?




5. You are in the trenches in France for the first Christmas of the war. Your regiment is one of the several that fraternized (made friends) with the enemy on Christmas day, 1914. One German soldier was especially kind to you. The next day you have him in your gun sight. What do you do?




6. Many soldiers in your regiment are being killed. A close friend deserts and you see him go. Do you persuade him to return to the trench, do you report him or do you let him go?



7. You tried to persuade him to return and you are both caught and charged for desertion. Do you explain to the colonel what happened and implicate your friend?



8. Your friend admits that he deserted and he is to be executed. They put you in the firing party. Do you refuse to shoot him and risk punishment?



9. Your platoon attacks a German trench. You are wounded, but your comrades carry on and kill the enemy soldiers. Soon after, your fellow soldiers die by shellfire. You are given the credit for capturing the trench and are to be given a medal. Do you tell the truth – that you were wounded before the trench was captured?



10. After recovering in hospital in England, you are sent home to Canada. The Canadian public still thinks that the war is glorious and you are asked to help recruit other soldiers. What do you do?



11. You return to the trenches. During a major attack your regiment is ordered to push to the enemy lines and leave the wounded behind. Your best friend is hit. What do you do?



12. Your regiment is sent back from the front lines. You are ordered to paint red crosses, symbols of hospitals, on boats carrying war materials. Do you do it?

13. You go back to the trenches. Your brother and other Canadians are found with their hands tied and shot by the Germans. You capture some prisoners and no one else is there. Do you take revenge for your brother's death?



14. A reporter at the front asks you if the Canadian sacrifices are worth it. What do you tell him?



15. You have served your country well for four years. Finally the war is over. Some of your fellow veterans resent being kept in England for months after the war. There aren't enough ships to take them home. Do you join the near mutiny and protest?



16. You come back to Canada and need a job. A family friend offers you a position, but he will first have to fire the woman who is presently doing the job. Do you accept his offer?



17. Somebody breaks into your new house and you catch him. He is a former soldier who is unable to find a job. Do you send for the police or let him go?


Deeper analysis:
Try to think up moral dilemmas, this time set in the navy or air force. (You are a submariner, what dilemmas arise? You are a pilot. Do you drop bombs on hospitals, schools, etc.?) Try to keep the dilemmas fairly realistic and try to think up difficult decisions that people actually had to make.

For example: the captain told us to abandon ship but…

---