Recruiting
The Film
Year
1915
Running Time
05 min 06 s
A film showing recruits, from enlistment until their arrival in Europe. The first shot shows a man enlisting at the Highlanders' armoury. Then we see the new soldiers training. They receive instructions and become familiar with the manoeuvres. In Montreal, soldiers and recruits file past an enthusiastic crowd. Next we see troops disembarking in France. The men get into trucks and trains and head for the front.

Web site Images of a Forgotten War

---
Pieces of History
Raising Volunteers and Early Send-Offs
Robert Rutherdale

The outbreak of war in August 1914 launched the beginning of a prolonged wartime mobilization. After the crowds of news-hungry, war-enthused onlookers from Canada's towns and cities in every region had dispersed, rapid troop enlistment, preliminary parade drill and send-offs from railway depots became a common local sight. Mustering the first contingent of the Canadian Expeditionary Force prompted the most exuberant public displays in the late summer and autumn of 1914. The first phase of recruitment produced divisions of infantry, cavalry (with 8,000 horses), artillery, engineers and army service corps totalling 36,267 men, supported by the first 101 nurses who served in the Canadian Medical Army Corps.
The Department of Militia and Defence's control over the process began at enlistment centres across Canada's thirteen military districts, from Halifax to Victoria. Men who met the physical requirements were dispatched by rail to a camp at Valcartier, Quebec. Colonel Sam Hughes had personally selected this extensive training facility on a site 25 km northwest of Quebec City on the east bank of the Jacques Cartier River. Between September 1914 and March 1915, the first units from Valcartier set sail aboard transport ships bound for further training in England, but a much larger task lay ahead. This period was marked by strong support among Canadians, even in Quebec, for a voluntary war. Local armouries and other recruitment facilities welcomed a deluge of willing recruits; some two-thirds of this first wave were British-born. Early recruitment also displayed signs of administrative confusion and Hughes' unorthodox leadership style, but command if not control remained concentrated in Ottawa. Militia units across the country served as the initial administrative sites of communication, enrolment, and mustering procedures.
Standards for physical stature, age, marital status and experience were adopted at the recruiter's desk at a time when the military could afford to be selective. In almost all cases for the first and second contingents, enlistees had to be white. Local recruiting officers routinely barred would-be volunteers from the Japanese, Chinese and Sikh communities in British Columbia, as well as African Canadians from the Maritimes and First Nations from across the country. Later, in 1916 and 1917, the military did recruit from racial minority communities. Approximately 3,500 First Nations, more than 1,000 African Canadians, and several hundred men of Asian descent served during the war, though these numbers would have been higher if early volunteers had been accepted.
Although public support for the war varied across regions as the war overseas bogged down, all locales provided crucial settings for enlistment and early training. The recruiting film sequences in this collection capture many elements of this process, from signing up, to training in England, to disembarkation at the port of Brest, on France's Brittany coast. And wherever local populations saw marching troops in parade formation or troops in orchestrated send-off events, they witnessed scenes designed to emphasize what displays of military force are meant to convey to civilians on the home front— a sense of power. This was especially true in the First World War, when public spaces served as the primary public display of military might and prestige. These images appeared in newspapers and were filmed and then presented in public cinemas.
Surviving descriptions of an August 1914 march-past in Guelph, Ontario, show a typical enlistment parade. Following public announcements of an evening march, the route between the city's armoury and its exhibition grounds became lined with spectators. Two standard bearers of the army and navy veterans association, the Guelph Musical Society Band, and veterans of the Boer War led the procession, which displayed the first 25 recruits of the 30th Wellington Rifles. Bringing up the rear were several decorated automobiles carrying militia officers, city council members and the mayor. Civilian onlookers typically felt mixed emotions as parades like this filed by, and it is important to consider the varied messages, from valiant masculinity to a struggle for democracy, signified in the thousands of march-pasts, open-air concerts and last goodbyes on train platforms. From small towns to large cities, crowds witnessed send-offs staged as civic endorsements of military manhood, armed might and support for the war. Scenes of marching soldiers, patriotic rallies, send-off parades, farewell dances, dinners and religious ceremonies became commonplace in efforts to continue the flow of volunteers.
Military shows of strength, including the sequence of Sam Hughes reviewing troops in Toronto in 1915, were repeated across Canada, but the number of volunteers began to drop off the following year. March-pasts also continued near training facilities once recruits left their homes, and crowds assembled to show their support for the war until troops boarded the trains toward ships bound for overseas. "We will be in England some weeks before we get into the big show," wrote Private Cliff Allan of Guelph in the summer of 1915 in a letter to his parents from the Royal School of Artillery in Kingston Ontario: "We are doing great work in camp just now. Tomorrow a route march to Gananoque is on the boards." He finished with a simple wish for those at home: "Remember me to all the Guelphites."
Within a year after the outbreak, however, a general sentiment of innocent enthusiasm gave way to concern for the war's mounting costs, particularly after news of the Canadians' hard-fought battle amidst the gas attacks at Ypres in the spring of 1915. While most had expected the war would end by Christmas the previous year, mobilization efforts across all belligerent nations had been progressively stepped up as the fighting continued. The demands ultimately transformed home front life everywhere and civilian-military relations in particular. Until the implementation of the Military Service Act in 1917, recruitment was through a voluntary system that produced a total of 59,144 men in 1914. Voluntary enlistment actually peaked in 1915 with 158,859, but could not keep pace with mounting casualty tolls and an increased scale of fighting.
As military recruitment and training forces in Canada augmented and expanded, so did the equipment and facilities under the command of the militia department, from artillery hardware to training facilities across the country. We might think of this as a 'militia regiment' phase. In addition to the mushrooming Valcartier camp, there was a much larger network of training facilities from Nova Scotia to British Columbia. This was supplemented by the end of 1916 with more strident efforts to use local community resources to extract as many volunteers as possible from a dwindling national pool. The monthly enlistment figures from January to June of 1916 began strong but faded (29,295; 27,737; 34,913; 20,969; 15,359; and 10,619) before plummeting even further. By the end of that year, casualties overseas totalled 67,890 with 19,436 dead or missing. The film sequences from this period feature march-pasts and troops embarking on vessels from throughout the British Empire. Captured on film are scenes of Australian and American soldiers as well.
After Prime Minister Robert Borden's return from England in May 1917, where he visited with wounded soldiers and met with pro-conscriptionists in the Imperial War Cabinet, Ottawa pursued compulsory military service as a last resort. A parliament deeply divided by the conscription crisis voted for the Military Service Act in July 1917. Implementation began that September.
Approximately 312,000 men and officers had enlisted by the end of 1916, significantly less than Borden's pledge of half a million. By this time, civilian crowds supporting the war, on city streets, in parks, or at patriotic events staged in exhibition grounds, had dwindled with news of heavy Canadian and Allied casualties in France and Belgium. All through the period of voluntary enlistment in Canada, recruiting officers and concerned civilians who had helped organize the open-air rallies, send-off parades, and other events, relied heavily on public gatherings to express continued support for those already in uniform. Their efforts intensified while recruiting levels declined. Conscription was to provide fresh reinforcements for the CEF's heavily taxed regiments and battalions overseas, but it was a divisive issue in Canada.
Selected Bibliography
Brown, Robert Craig and Donald Loveridge. "Unrequited Faith: Recruiting in the C.E.F., 1914-1918."
Revue Internationale d'Histoire Militaire
51 (1982): 53-79.
Granatstein, J.L. and J.M. Hitsman.
Broken Promises: A History of Conscription in Canada
Toronto: Oxford University Press, 1977.
Maroney, Paul. "'The Great Adventure': The Context and Ideology of Recruiting in Ontario, 1914-17."
Canadian Historical Review
77 (1996): 62-98.
Miller, Ian Hugh Maclean.
Our Glory and Our Grief: Torontonians and the Great War.
Toronto: University of Toronto Press, 2002.
Morton, Desmond.
When Your Number's Up: The Canadian Soldier in the First World War
. Toronto: Random House, 1993.
Rutherdale, Robert. "Canada's August Festival: Communitas, Liminality and Social Memory."
Canadian Historical Review
77 (June 1996): 221-49.
---.
Hometown Horizons: Local Responses to Canada's Great War.
Vancouver: University of British Columbia Press, 2004.
---. "Send-offs During Canada's Great War: Interpreting Hometown Rituals in Dispatching Home Front Volunteers."
Histoire sociale/Social History
36 (November 2003): 425-64.
Sharpe, C.A. "Enlistment in the Canadian Expeditionary Force, 1914-1918: A Regional Analysis."
Journal of Canadian Studies/Revue d'études canadiennes
18 (1983/84): 15-29.
St. G. Walker, James W. "Race and Recruitment in World War I: Enlistment of Visible Minorities in the Canadian Expeditionary Force."
Canadian Historical Review
70 (1989): 1-26.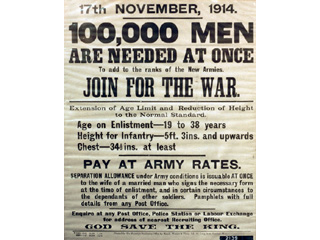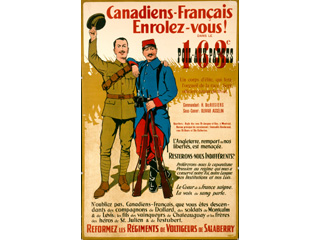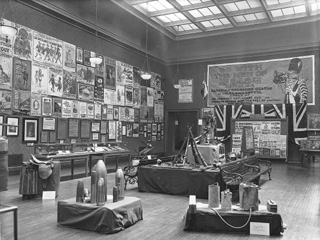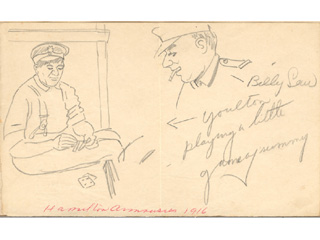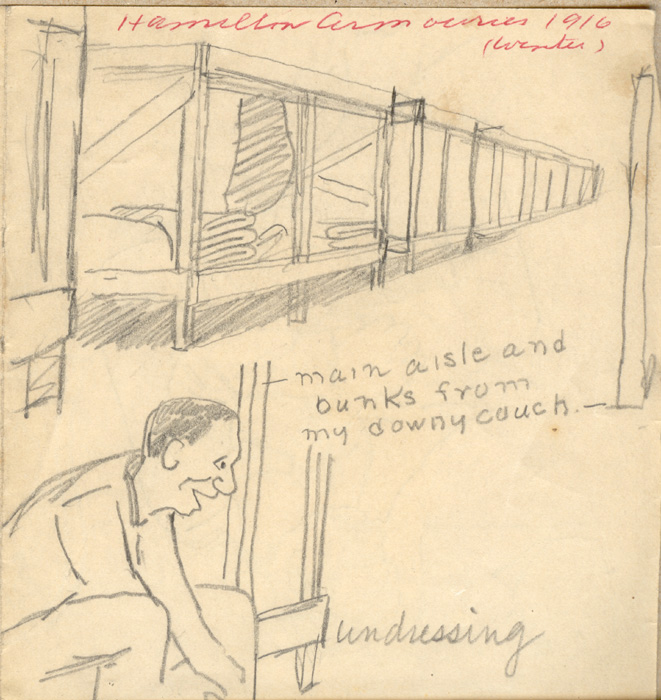 Canadian Women and the First World War
Denyse Baillargeon

While the military exploits of the 600,000 Canadians who enlisted during the First World War are well known, the impact of the war on everyday life in Canada and on the role and situation of women on the home front has received less attention. The war brought with it many problems for families left without a father, husband or son, as it did for most women, who contributed to the war effort in a number of ways.
From the time hostilities were first announced, in August 1914, members of Montreal's upper classes worried about the hardships faced by the families of soldiers to whom the military authorities paid only a small separation benefit. To encourage enlistment and calm the fears of the men and their families, these citizens had the idea of setting up a special fund, supported by donations, to supplement the benefit. Soon imitated in many major Canadian cities, including Toronto, Halifax and Vancouver, this initiative led to the founding by the federal government of the Canadian Patriotic Fund (CPF) on August 18, 1914. Across the country, the CPF collected over $43 million between 1914 and 1918, as its various fundraising campaigns sought donations from individuals and big businesses, and distributed close to $900,000 each month to some 60,000 families.
In many places, this money was distributed through women's organizations that had existed before the war and put their networks and experience with charitable and volunteer work to the service of the cause. In Montreal, Helen Reid, one of the first women graduates of McGill University, who was in charge of social services for the Victorian Order of Nurses in the city before the war, was appointed director of relief distribution operations. Heading up a small army of women volunteers, she became the most influential woman on the CPF when she set up a system of home visits and supervision of the soldiers' families that was emulated all over the country.
Aside from their role in CPF operations, many women's groups contributed to the war effort. For example, the Imperial Order of Daughters of the Empire (IODE), an association founded in 1900 to promote the history of the British Empire, was the driving force behind the establishment of several sections of the Canadian Red Cross. Brought together in local associations affiliated with the IODE, the National Council of Women of Canada, the Young Women's Christian Association or the Fédération nationale Saint-Jean-Baptiste [national St. John the Baptist federation], thousands of women from all the provinces spent their spare time sewing, knitting, collecting clothing, cigarettes and others treats, and making up parcels to send overseas. They assembled and shipped close to 4 million parcels to soldiers posted on the front or in England. Others made bandages for the Red Cross or collected money to support military hospitals and purchase ambulances, while still others took an active part in recruiting soldiers by prompting men to enlist and exhorting their wives and mothers to let them leave.
The women also actively encouraged people to buy Victory Bonds, in which Canadians invested one hundred million dollars in 1915 alone, while over 75,000 women volunteers helped draw up the national register, that is, the compulsory registration of all Canadian men and women aged 16 and over, which was done in June 1918. All these activities were essential to the co-ordination and functioning of civilian and military operations. Women's contribution was eventually officially recognized, notably in the granting of the vote towards the end of the war.
While middle- and upper-class women played many active roles supporting the war effort, women in rural areas were called upon to replace the men who had gone to the front, taking over their work on the farm. Contrary to what happened in the Second World War, married women were not encouraged to enter the labour market. In the cities, the absence of men did lead, however, to a redeployment of the work force and to the increasingly frequent hiring of young women in offices, shops and factories. The expansion of industrial activity, chiefly from 1915 on, led to an increased number of women in factories, especially in the war industries located mostly in Montreal. In 1917 over 35,000 women were making munitions in fairly difficult conditions: a 72-hour work week, night shifts and a rapid rate of production resulted in many accidents. In the roads, steel and concrete sectors, mainly, over 2,000 women were hired for jobs formerly reserved for men.
The Great War also accelerated a trend that had started before the war: the replacement of men by women in public and private administration. The "administration revolution" that had been going on since the turn of the century had begun to break up office work into more routine, more repetitive tasks that required lower qualifications. Along with men's enlistment, these transformations in the organization of clerical work encouraged many institutions to turn to female labour. The Royal Bank of Canada employed 700 women in 1916, as opposed to 250 before the war, while at the Bank of Nova Scotia, the proportion of women clerks in Ontario jumped from 8.5% to 40% between 1911 and 1916. Furthermore, the banks began to hire women as tellers, which was inconceivable before the war, and some even rose to management positions.
Over 1,000 women were also hired by the Royal Canadian Air Force to do office work and to take care of equipment transportation operations, while the Canadian civil service recruited between 5,000 and 6,000 women, most of them for positions created by the war. During and after the war, women continued to earn lower wages than men, even when doing the same job, but after the war, the hiring of young women in plants, offices and shops, once the subject of acrimonious debate, became acceptable to most Canadians.
The impact of the war was also cruelly felt in the budgets of working-class families. The scarcity of some foods, produced first and foremost for the army and Allies, ended up causing inflation of 32% for food alone in 1917.
To protest these spectacular increases and hopefully to lower prices for consumers, housewives in several big cities in Canada formed associations. Housewives' Leagues were formed in Halifax, Moncton, Victoria, Quebec City, Toronto and a few towns in northern Ontario. In Quebec City alone, the Housewives' League managed to attract over 6,000 members in 1918. Convinced that price hikes were due chiefly to the greed of farmers and merchants and the actions of speculators, these women organized boycotts of certain products or businesses, bought in bulk, encouraged the use of substitutes like margarine and demanded government controls on the prices of essentials, such as food and fuel. Although their actions and demands did not always meet with success, they nevertheless showed the amazing ability of working-class women to organize and demonstrated that the war had affected women's lives in every way.
Selected Bibliography
Canada. Director of Public Information.
Canada's War Effort 1914-1918.
Ottawa: J. de Labroquerie Taché, 1918.
Lowe, Graham. "Women, Work and the Office : The Feminization of Clerical Occupations in Canada, 1901-1931." in
Rethinking Canada. The Promise of Women's History.
2nd ed. Veronica Strong-Boag and Anita Clair Fellman, eds. Toronto: Copp Clark Pitman, 1991 : 269-285.
Morton, Desmond.
Fight or Pay: Soldiers' Families in the Great War.
Vancouver: UBC Press, 2004.
---, « Entente cordiale ? La section montréalaise du Fonds patriotique canadien, 1914-1923 : le bénévolat de guerre à Montréal »,
Revue d'histoire de l'Amérique française
53, 2 (automne 1999) : 207-246.
Prentice, Alison, et al.
Canadian Women: A History.
2nd ed. Toronto: Harcourt Brace Jovanovich, 1996.
Ramkhalawansingh, Ceta. "Women during the Great War." in
Women at Work: Ontario, 1850-1920.
Janice Acton, Penny Goldsmith and Bonnie Shepard, eds. Toronto: Canadian Women's Educational Press, 1974 : 261-307.
Roy, Caroline, «La Ligue des ménagères de Québec, 1917-1924», [MA (Histoire) Université de Montréal], 1995.
Strong-Boag, Veronica.
The Parliament of Women: The National Council of Women of Canada, 1893-1929.
Ottawa: National Museums of Canada, 1976.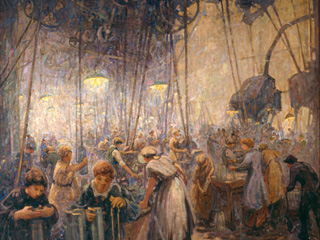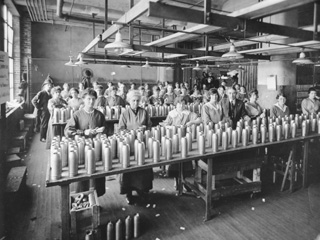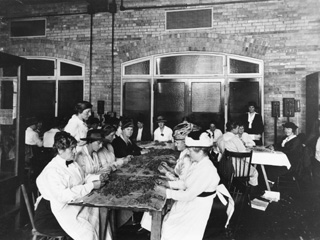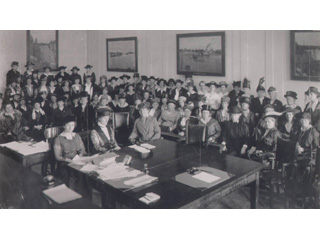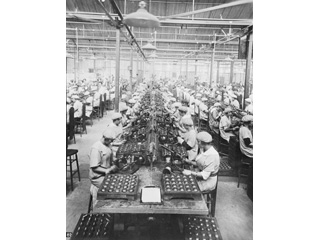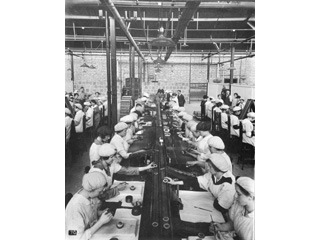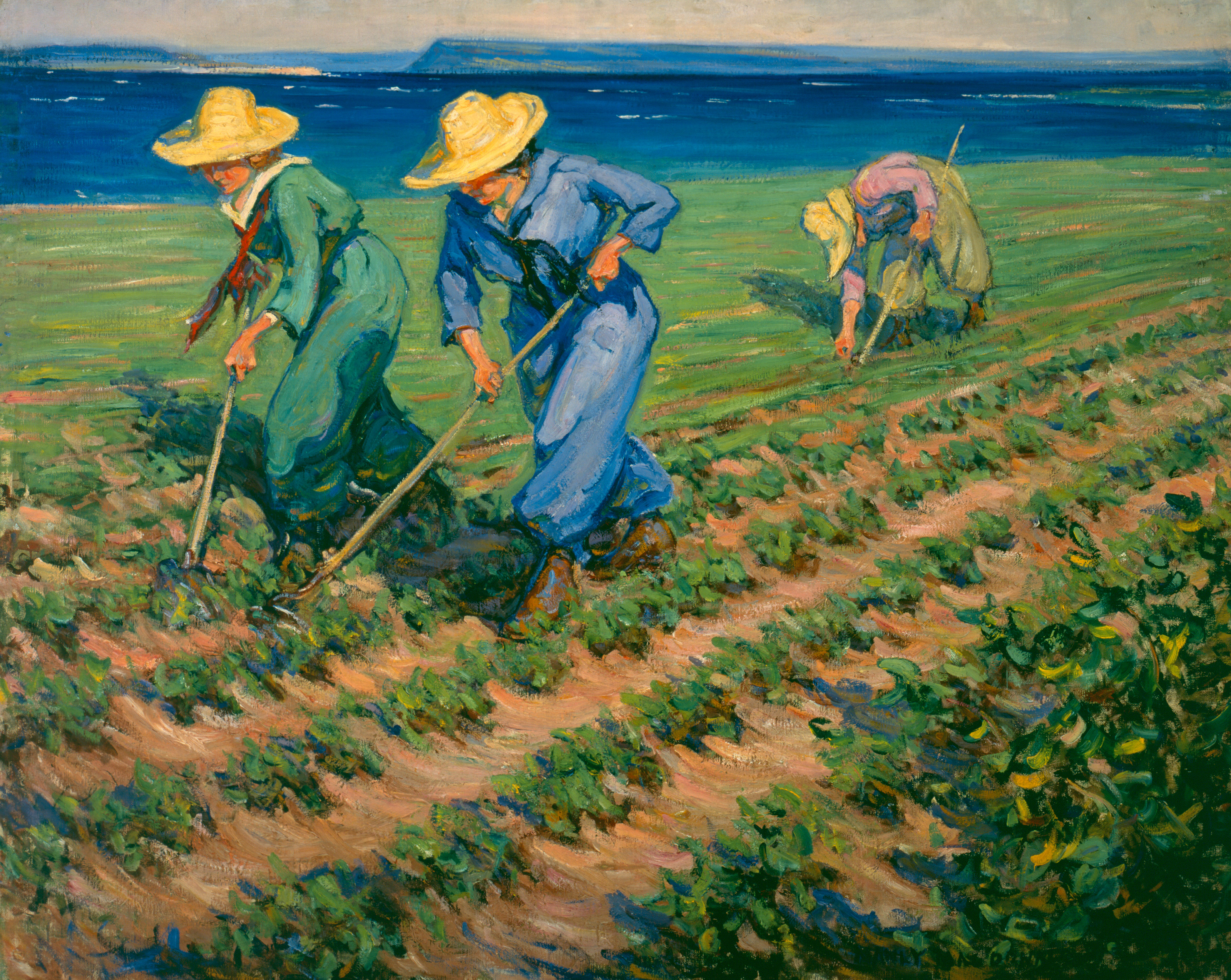 ---
Images
---
Other Materials
The 13th (Royal Highlanders of Canada) Battalion
When Sir Robert Borden, Prime Minister of Canada, offered the services of Canada's forces to Great Britain for its war against Germany on August 1, 1914, approximately 300 men volunteered from the Black Watch of Canada (the Royal Highlanders). By the end of August, the regiment numbered over 1,000 men. As numbers grew, the volunteers were incorporated into the 13th Battalion. Over 60% of the initial recruits were of British origin, many of them former British soldiers who had immigrated to Canada at the turn of the century.

In April 1915, the battalion was used to reinforce British and Canadian lines in Ypres sector, the site of the first use of poison gas during the war. For the remainder of 1915 and 1916, the battalion fought in many locations, including Festubert, Messines, Bailleul, Givenchy, Flanders and the Somme. On April 9, the battalion went over the top in the Battle of Vimy Ridge. In 1918, the 13th participated in battles around Amiens, Chaulnes, and Roye. In August 1918, they attacked the German forces outside Hangar Wood and two soldiers won Victoria Crosses for their courageous actions, Private J. B. Croak and Corporal H. J. Good. Croak attacked and captured a machine-gun nest single-handedly and despite being badly wounded, proceeded with the aid of other members of his unit, to attack another German strongpoint, silence three machine guns, bayoneting or capturing their crews. Croak was wounded again and died just after the last resistance was overcome. Good's act of courage involved the destruction of three machine guns and their crews, and with the aid of three soldiers, successfully assaulted and captured a German battery of 5.9 inch guns and their entire crews. During the course of the war, the 13th suffered 5,881 casualties, of which 1,105 were fatalities.

Les Purs Canayens
French Canada and Recruitment during the First World War

by Serge Durflinger

Introduction

During the First World War, the Canadian government used posters as propaganda devices, for fund raising and as a medium to encourage voluntary enlistment in the armed forces. Posters were an important form of mass communication in pre-radio days and hundreds existed during the war, some with print runs in the tens of thousands.

Because of Canada's bilingual character, recruiting poster images and text reflected different cultural traditions, outlooks and sensibilities. Recruiting posters remain snapshots in time, helping historians understand the issues and moods of the past.

The French-Canadian recruiting posters reflect Canada's pressing demand for manpower during the First World War. They also indicate the underlying social, cultural and political strains that affected Canada's war effort and influenced military policy. Most French-speaking Canadians did not support Canada's overseas military commitments to the same degree as English speakers.

At the outbreak of war in August 1914, the Dominion of Canada was constitutionally a subordinate member of the British Empire. When Britain was at war, Canada was at war: no other legal option existed. Nevertheless, Ottawa determined the nature of Canada's contribution to the war effort, not London.

When Canadians learned they were at war, huge flag-waving crowds expressing loyalty to the British Empire drowned out voices of caution or dissent. The war would be a moral crusade against militarism, tyranny, injustice and barbarism. "There are no longer French Canadians and English Canadians," claimed the Montreal newspaper La Patrie, "Only one race now exists, united...in a common cause." Even Henri Bourassa, politician, journalist, anti-imperialist and guiding spirit of French-Canadian nationalism, at first cautiously supported the war effort. Few Canadians could have predicted at this time that their nation soon would become a major participant in the worst conflict the world had yet seen, or that the war would place enormous political and social strains on Canada.

Recruitment: Policy versus Reality

The Conservative government of Prime Minister Robert Borden immediately offered Britain a contingent of troops for overseas service. Thousands of men enlisted in the Canadian Expeditionary Force (CEF), then assembling at Valcartier, Québec under the personal, if chaotic, supervision of Sam Hughes, the exuberant Minister of Militia and Defence. There was a surplus of volunteers and selection standards remained high; some men, in fact, were turned away. On October 3, a convoy of ships carrying nearly 33,000 Canadian troops departed for Britain. In December 1914, Borden announced solemnly that "there has not been, there will not be, compulsion or conscription." To find whatever manpower might be necessary, Borden placed his faith in Canadians' patriotic spirit.

Fully two-thirds of the men of the first contingent had been born in the British Isles. Most had settled in Canada in the 15-year period of massive immigration that had preceded the Great War. The same attachment to the Mother Country was less obvious among the Canadian born, especially French Canadians, of whom only about 1000 enlisted in the first contingent. At the time war was declared, only 10 percent of the population of Canada was British born. Yet, by the Armistice in 1918, nearly half of all Canadians who served during the war had been born in the British Isles. These statistics indicate that voluntary enlistments among the Canadian born were never equal to their proportion of the population.

Following the dispatch of this first contingent, the Department of Militia and Defence delegated the task of recruiting to militia units across the country. This decentralized and more orderly system raised a total of 71 battalions — each of approximately 1000 men — for service overseas. Posters, which appeared in every conceivable public space, were an important part of this large recruiting effort. The poster text and images were usually designed and printed by the units themselves and tailored to local conditions and interests.

Recruitment, however, was already tapering off in the fall of 1915. In October of that year, Ottawa bowed to the pressure of patriotic groups and allowed any community, civilian organization or leading citizen able to bear the expense to raise an infantry battalion for the CEF. Some of the new battalions were raised on the basis of ethnicity or religion, others promoted a common occupational or institutional affiliation or a shared social interest, such as membership in sporting clubs, as the basis of their organization. For example, Danish Canadians raised a battalion, two battalions recruited "Bantams," men under 5 feet 2 inches (1.6 m) tall, and one Winnipeg battalion was organized for men abstaining from alcohol. Up to October 1917 this "patriotic" recruiting yielded a further 124,000 recruits divided among 170 usually understrength infantry battalions.

In July 1915, with two contingents already overseas and more units forming, Ottawa set the authorized strength of the CEF at 150,000 men. Extremely heavy Canadian casualties that spring during the Second Battle of Ypres indicated that additional manpower would be required on an unprecedented scale. There would be no quick end to the fighting. In October, Borden increased Canada's troop commitment to 250,000; by the new year, this had risen to 500,000. This was an almost unsustainable number on a voluntary basis from a population base of less than eight million. Within months, voluntary enlistments for Canadian infantry battalions slowed to a trickle.

Unemployment had been high in 1914-1915, and this perhaps had prompted the initially heavy flow of enlistments, especially from economically troubled Western Canada. By 1916, the booming wartime industrial and agricultural economies combined to provide Canadians with other options and employers competed with recruiting officers for Canada's available manpower. Those keen to volunteer had already done so; the rest would have to be convinced — or compelled.

By the end of 1916, the CEF's front-line units required 75,000 men annually just to replace losses, which were extremely heavy among the infantry; yet, only 2800 infantry volunteers enlisted from July 1916 to October 1917 and not a single infantry battalion raised through voluntary recruitment after July 1916 reached full strength.

French Canada and Recruitment

Following the nation-wide outbursts of patriotism in August 1914, French-Canadian support for the war began to decline. There existed among French Canadians a tradition of suspicion and even hostility towards the British Empire, and, while sympathetic to France, Britain's ally, few French Canadians were willing to risk their lives in its defence either. After all, for over a century following the British conquest of New France in 1760, France showed no interest in the welfare of French Canadians. In North America, les Canadiens had survived and grown, remaining culturally vibrant without French support. By 1914, while an educated élite in French Canada professed some cultural affinity, most French Canadians did not identify with anti-clerical and scandal-ridden France.

When a French government propaganda mission toured Québec in 1918, Bourassa spoke for French Canada when he wrote of the irony of the French "trying to have us offer the kinds of sacrifices for France which France never thought of troubling itself with to defend French Canada." In short, neither France nor Britain was "a mother country" retaining the allegiance of French Canadians. The "patriotic" call to arms rang hollow.

French Canadians' language and culture seemed more seriously threatened within Canada than by the war in Europe. In 1912, Ontario passed Regulation 17, a bill severely limiting the availability of French-language schooling to the province's French-speaking minority. French Canada viewed this gesture as a blatant attempt at assimilation, which it had resisted for generations. Bourassa, who by 1915 saw the war as serving Britain's imperial interests, insisted that "the enemies of the French language, of French civilization in Canada are not the Boches [the Germans]...but the English-Canadian anglicizers..." Bourassa's acerbic campaign against the "Prussians of Ontario" had a major impact on recruiting for "Britain's" war. The Montreal daily, La Presse, judged Ontario's unyielding Regulation 17 as the main reason for French-Canadian apathy. To English Canada's calls for greater French-Canadian enrollment, Armand Lavergne, well-known nationaliste, replied: "Give us back our schools first!" Wartime appeals for unity and sacrifice came at an inopportune time.

French Canada's views were reflected in low enrollment numbers. Yet, most Canadians of military age, not with standing language, did not volunteer. Those tied to the land, generations removed from European immigration, or married, volunteered the least. Significantly, these characteristics applied most often to French Canadians, although many rural English Canadians were not enlisting either. If British immigrants are not counted, the respective contributions of French and English Canadians are more proportional than the raw data would suggest.

When the first contingent of the CEF sailed in October 1914, it contained a single organized French-speaking company (about 150 men). Sam Hughes at first refused to authorize any French-language units. The second contingent of over 20,000 men, dispatched to Britain in early 1915, had a single French-speaking Québec battalion, the 22nd, later nicknamed the "Van Doos." Besides this battalion, the CEF was almost entirely an English-language institution, hardly an inducement for a French Canadian to volunteer. A mere 13 of 258 infantry battalions formed during the course of the war were raised in French Canada, and all struggled to attract and retain recruits. Those understrength French-speaking battalions that proceeded overseas after 1915 were invariably broken up to reinforce the 22nd and other units suffering severe infantry shortages.

Occasionally in 1915 and 1916, respected and battle-hardened officers of the 22nd would be assigned to newly formed French-language battalions in the hope that a claim to some association with the famed "Van Doos" might encourage prospective enlistees. It rarely did. In June 1916, the 167th Battalion, recruiting in Québec City, even tried raffling an automobile to raise interest but only raised 144 men for service at the front with the 22nd. One interesting unit was the 163rd Battalion, raised in November 1915 by the noted nationaliste journalist and adventurer, Olivar Asselin, who insisted on enrolling only high-calibre men. Criticized by his nationaliste colleagues for enlisting, Asselin explained in the pamphlet "Pourquoi je m'enrôle," that far from being a hypocrite, he was helping to defend France and not the British Empire. Asselin nicknamed his unit "les poils-aux-pattes" [hairy paws] and adopted the porcupine as his regimental emblem, explaining "qui s'y frotte s'y pique" [stung are those who come into contact with it]. Asselin's considerable efforts to raise a high-quality French-language battalion were in vain: despite successful recruiting, the 163rd was dispatched to Bermuda for garrison duty, where it languished. It, too, was eventually dismantled to reinforce the 22nd.

French Canada supplied approximately 15,000 volunteers during the war. Most came from the Montreal area, though Québec City, Western Québec and Eastern Ontario provided significant numbers. A precise total is difficult to establish since attestation papers did not require enlistees to indicate their mother tongue. Though French Canadians comprised nearly 30 percent of the Canadian population, they made up only about 4 percent of Canadian volunteers. Less than 5 percent of Quebec's males of military age were enrolled in infantry battalions, compared to 14-15 percent in Western Canada and Ontario. Moreover, half of Quebec's recruits were English Canadian and nearly half of French-Canadian volunteers came from provinces other than Québec. The result was an angry national debate concerning French Canada's, and especially Québec's, manpower contribution.

Conscription and its Aftermath

When Borden pledged in 1914 that there would be no conscription in Canada, he also maintained that Canada would furnish whatever manpower was needed to help win the war. By the spring of 1917, these two policies had become irreconcilable. Voluntary enrollment was no longer producing the reinforcements necessary to maintain Canada's commitment in the field where the CEF had suffered appalling casualties. Worse was yet to come.

In May 1917, Borden visited Vimy Ridge in the immediate aftermath of that costly Canadian victory. Moved by the hardships endured by the troops and proud of their battlefield achievements, on May 18, upon his return to Canada, Borden announced that "all citizens are liable for the defence of their country and I conceive that the battle for Canadian liberty and autonomy is being fought on the plains of France and Belgium." The government began drafting the Military Service Act.

Many English Canadians hailed the step as a military necessity, but also as a means of forcing French Canada to augment its low enlistment rate. Saturday Night magazine insisted, "it is certainly not the intention of English Canada to stand idly by and see itself bled white of men in order that the Québec shirker may sidestep his responsibilities." English Canada hated Bourassa as much as the German Kaiser. There was little sympathy for French Canadians and little understanding of the demographic, cultural or historical factors which might have dissuaded them from enlisting

The Military Service Act became law on August 28. Former prime minister Sir Wilfrid Laurier claimed the measure "has in it the seeds of discord and disunion." He was correct; anti-conscription demonstrations occurred regularly in Montreal in the summer of 1917. Angry crowds broke office windows at the pro-conscription Montreal newspaper, The Gazette. The home of Lord Atholstan, proprietor of the equally pro-conscription Montreal Daily Star, was dynamited earlier that month although he escaped unharmed. Recruiting officers in various parts of Québec made themselves scarce for fear of their lives. Crowds chanted, "Nous en avons assez de l'Union Jack!"

The political truce that had prevented a wartime election ended. Parliament was dissolved in October 1917 and pro-conscription Liberals joined Borden's Conservatives to form a Union Government, something of a misnomer since its founding was the result of national disunity. Some labour groups, most farmers and many Canadians of non-British origin were also firmly opposed to conscription. J.C. Watters, the president of the Trades and Labour Congress, threatened that if conscription passed, Canadian workers "would lay down...tools and refuse to work."

The ensuing December 17 "conscription" election was by far the most bitterly contested and linguistically divisive in Canadian history. In the end, the Unionists won 153 seats against the Laurier Liberals' 82, including 62 obtained in Québec, but the popular vote was less than 100,000 in favour of the Unionists. The result was profound alienation in French Canada. Conscription was considered the result of the English-language majority imposing its views over a French-language minority on an issue of life and death. Conceptions of Canada and definitions of patriotism had never been further apart. Canadian national unity had never seemed so fragile.

The first group of conscripts was called in January 1918. There were slightly more than 400,000 Class I registrants; that is, unmarried and childless males aged 20-34. Nationally, almost 94 percent of these men applied for various exemptions from service (98 percent in Québec) and the appeal boards established to review these cases granted nearly 87 percent of their requests (91 percent in Québec). Some 28,000 others (18,000 in Québec) simply defaulted and went into hiding to avoid arrest by military or civilian police. Conscription was unpopular among those called, regardless of region, occupation or ethnicity.

The tension in Québec was palpable. At the end of March 1918 a mob destroyed the offices of the Military Service Registry in Québec City. Conscript troops were rushed from Toronto and on April 1 they opened fire with machine guns on a threatening crowd, killing four demonstrators and wounding dozens of others. The extent of the violence shocked the country. Religious leaders and civic authorities successfully appealed for calm. The rioting stopped, but the bitter memories would linger for decades.

Of the 620,000 men who served in the CEF, about 108,000 were conscripts. Fewer than 48,000 of these proceeded overseas and, before the war ended in November 1918, only 24,000 actually served at the front. Although all of the conscripts would have been urgently needed at the front if the war had continued into 1919, as expected, conscription hardly seemed worth the effort given the severity of the national disunity it caused. In the postwar period, French-Canadian nationalistes would point to the conscription crisis as evidence of the impossibility of reconciling the views of French and English speakers in Canada. The events of 1917-1918 forced the government of William Lyon Mackenzie King to tread warily over the same issue during the Second World War.

Further reading

Robert Craig Brown and Donald Loveridge. "Unrequited Faith: Recruiting the CEF 1914-1918." Revue Internationale d'Histoire Militaire 51, 1982.

Marc H. Choko. Canadian War Posters. Montreal: Méridien, 1994.

Gérard Filteau. Le Québec, le Canada et la guerre 1914-1918. Montreal: L'aurore, 1977.

Jean-Pierre Gagnon, Le 22e Bataillon, Ottawa et Québec: Les Presses de l'Université Laval en collaboration avec le ministère de la Défense nationale et le Centre d'édition du gouvernement du Canada, 1986.

J.L. Granatstein and J.M. Hitsman. Broken Promises: A History of Conscription in Canada. Toronto: Oxford University Press, 1977.

Desmond Morton and J.L. Granatstein. Marching to Armageddon. Toronto: Lester and Orpen Dennys, 1989.

Desmond Morton. When Your Number's Up. Toronto: Random House, 1993.

G.W.L. Nicholson. Canadian Expeditionary Force 1914-1919. Ottawa: Queen's Printer, 1964.

Reproduced with permission from Canadian War Museum

---
Teaching Materials
Mobilization: Recruitment 2
Level: Grade 5 and up
Film :
Recruiting
Background Notes for the Teacher
When Canada joined the war in August 1914, it had an army of about 3000 troops. By the end of October, the force had grown to over 30,000 soldiers. Most Canadians believed that the fighting would be over by Christmas and that victory was assured. Many young men rushed to recruiting stations set up around the country. Some thought that the war would be a great adventure. Others enlisted because they considered it their patriotic duty. Those who chose not to enlist were branded cowards. In Quebec, the decision facing young men was complicated by the fact that many French Canadians viewed the conflict as a war being fought over British concerns.
Introducing the Subject
Discuss some of the difficult decisions that young people must confront (choosing a career path, peer-related issues, etc.).
What are some of the pressures that influence their decision?
How are tough decisions ultimately made?
What did young Canadian men consider when deciding whether or not to enlist in the army at the outbreak of World War I?
Teaching and Learning
0
View the film footage and examine historical texts depicting the recruitment of soldiers.
Discuss the pressures facing young men as they pondered enlistment.
Make a list of reasons for and against enlisting.
Applying the Knowledge
Read the fictional autobiography of Louis Richard (see the Appendix).
Ask students to complete a chart that identifies the push / pull factors affecting Louis's decision.
Ask students to step into Louis's shoes. What would they do in a similar situation and why?
Teacher Reflections
Were students able to identify the push / pull factors that influenced the decision of young men at the outbreak of the war?
Were students able to consider the pressures facing Louis Richard?
Supplementary Activity
Have students create their own fictional character and develop a scenario that would have made it difficult for their character to decide whether or not to enlist in the army.
Autobiography of Louis Richard
My name is Louis Richard. I am 18 years old and have lived my whole life here on our dairy farm in Saint-Jean-sur-Richelieu, Quebec. I come from a small family, four sisters and myself. Julie, Hélène, Rachelle and Sylvie help my mother with the cooking, sewing and housekeeping. I am the oldest. It's my job to help Papa with the farm chores. He counts on me to do the heavy work around the barns because he can no longer do it himself. It's hard work, but I love it. Lately, though, my thoughts have been somewhere else.
Canada is at war. At first, I thought that this was just a war for English Canada and I wasn't going to join up. But today I received a letter from my cousin Claude who lives in Sainte Pierre near Winnipeg. He's signed up. Claude says that every young man in his town has enlisted in the army. My aunt and uncle begged him not to but Claude didn't listen. He doesn't want anyone to think that he's a coward. Claude also said that he thinks that this isn't just a British war, that the Allied troops are fighting for France, too. I wonder.
But it's easier for Claude. I have to think about my responsibility to my family. What will become of our farm if I'm gone? What will I come home to? If I come home at all. What should I do?
List the push / pull factors that are influencing Louis.
| | |
| --- | --- |
| Pushing Louis to enlist | Pulling Louis home |
| | &nbsp |
| &nbsp | &nbsp |
| &nbsp | &nbsp |
| &nbsp | &nbsp |
| &nbsp | &nbsp |
| &nbsp | &nbsp |
If you were Louis Richard, what would you have done?
Wartime Dilemmas
Subject Areas: Ethics/Moral and Religious Education, Citizenship, History
Grade Level: Secondary 9-12
Time Allocation: 90 minutes
Films: Recruiting, Colonel Sam Hughes Reviews the Troops, To Willie with Compliments and Canadian Troops Embarking for Canada on SS Olympic
Summary: Students decide how they would respond to a variety of war-related dilemmas.

Your Task:
Imagine that you are a young Canadian in 1914 and have just started university. You are faced with the following dilemmas (a difficult choice between two undesirable alternatives). Answer the questions below, and explain why.

1. Many of your friends have dropped out of university to enlist. Do you enlist? (Explain your decision to your parents.)



2. You enlist. You have a friend who is a conscientious objector (he does not fight in wars). Your military friends say he has no right to stay out of the war. What do you say to them?



3. You have a girl/boyfriend and you plan on marrying after university. Do you marry before going overseas?



4. You have to decide who your next of kin will be if you die. If you marry it is your new spouse, not your mother, who receives the pension. Does the prospect of a death pension change your marriage plans?




5. You are in the trenches in France for the first Christmas of the war. Your regiment is one of the several that fraternized (made friends) with the enemy on Christmas day, 1914. One German soldier was especially kind to you. The next day you have him in your gun sight. What do you do?




6. Many soldiers in your regiment are being killed. A close friend deserts and you see him go. Do you persuade him to return to the trench, do you report him or do you let him go?



7. You tried to persuade him to return and you are both caught and charged for desertion. Do you explain to the colonel what happened and implicate your friend?



8. Your friend admits that he deserted and he is to be executed. They put you in the firing party. Do you refuse to shoot him and risk punishment?



9. Your platoon attacks a German trench. You are wounded, but your comrades carry on and kill the enemy soldiers. Soon after, your fellow soldiers die by shellfire. You are given the credit for capturing the trench and are to be given a medal. Do you tell the truth – that you were wounded before the trench was captured?



10. After recovering in hospital in England, you are sent home to Canada. The Canadian public still thinks that the war is glorious and you are asked to help recruit other soldiers. What do you do?



11. You return to the trenches. During a major attack your regiment is ordered to push to the enemy lines and leave the wounded behind. Your best friend is hit. What do you do?



12. Your regiment is sent back from the front lines. You are ordered to paint red crosses, symbols of hospitals, on boats carrying war materials. Do you do it?

13. You go back to the trenches. Your brother and other Canadians are found with their hands tied and shot by the Germans. You capture some prisoners and no one else is there. Do you take revenge for your brother's death?



14. A reporter at the front asks you if the Canadian sacrifices are worth it. What do you tell him?



15. You have served your country well for four years. Finally the war is over. Some of your fellow veterans resent being kept in England for months after the war. There aren't enough ships to take them home. Do you join the near mutiny and protest?



16. You come back to Canada and need a job. A family friend offers you a position, but he will first have to fire the woman who is presently doing the job. Do you accept his offer?



17. Somebody breaks into your new house and you catch him. He is a former soldier who is unable to find a job. Do you send for the police or let him go?


Deeper analysis:
Try to think up moral dilemmas, this time set in the navy or air force. (You are a submariner, what dilemmas arise? You are a pilot. Do you drop bombs on hospitals, schools, etc.?) Try to keep the dilemmas fairly realistic and try to think up difficult decisions that people actually had to make.

For example: the captain told us to abandon ship but…

Mobilization: Recruitment 1
Level: Grade 5 and up

Film : Recruiting

Background Notes for the Teacher

When Canada joined the war in August of 1914, it had an army of approximately 3000 troops. By the end of October, the force had grown to over 30,000 soldiers. Most Canadians believed that the fighting would be over by Christmas and that victory was assured. Young men rushed to recruiting stations set up around the country. Some thought that the war would be a great adventure. Others enlisted because they considered it their patriotic duty. Those who chose not to enlist were branded cowards. In Canada, young women would hand out white feathers to any man they met not in uniform as a way of bringing shame upon him. Special identification badges had to be issued to able men who remained in Canada to support the war effort—as a way of protecting their reputation.

Introducing the Subject

Discuss patriotism. What is it? How do we, as Canadians, display our love of country?
In times of war, emotions run high. Governments appeal to the patriotism of their citizens.
When Great Britain declared war on Germany in 1914, this meant that Canada was also at war because it was a part of the British Empire. List the ways in which Canadians might have shown patriotism at the outbreak of World War I.

Teaching and Learning

Examine recruitment posters used to persuade young men to enlist in the army (click on "Visuals" to see the posters).
What emotions were the posters appealing to?
Was the target audience for every recruitment poster a potential soldier?
Describe the types of pressures young men faced during this time.
Notice the slogans used to attract new recruits.

Applying the Knowledge

The growth and development of an effective military was crucial to Canada's emergence as a nation. Ask students to design their own recruitment poster that could have appeared on community bulletin boards in the fall of 1914.

Teacher Reflections

How effective was the overall message?
Who was the intended target audience?
Were students able to mirror an early 20th century artistic style?
Were students able to create persuasive slogans?

---