Postwar Period
Canadian Discharge Depot
The Film
Year
1919
Running Time
03 min 15 s
Producer
Canadian Government Motion Picture Bureau
This footage, which could have been filmed in France or England, features the massive demobilization that followed the Armistice in November 1918. The first scene is at a discharge depot as wounded men board a military ambulance and other men wave them off. This is followed by a scene of men at another location loading kit bags into a truck. A third segment documents men boarding a ship, and the final sequence, shot from a ship's deck, shows a long line of military personnel, including army nurses, coming aboard.

Demobilization involved the repatriation of over 250,000 Canadians, a daunting task at the best of times. Several factors further complicated the effort.

First, there were differing views on how the Corps should be transported back to Canada. Gen. Currie favoured returning troops by unit, but despite its practical appeal, this approach clashed with the principle of "first over, first back" — the idea that volunteers who had entered the war early should return before recent conscripts. Currie's approach prevailed. In keeping units together, the authorities hoped that middle-class officers would keep the working class "rankers" in check. In the days following the Armistice, there were fears that the one-for-all-and-all-for-one spirit of the Corps would revert to divisive class consciousness among the troops.

Secondly, the shortage of shipping slowed down the process. Not only were ships in short supply, but many were ill equipped for the task. The poor conditions suffered by returning Canadians on the S.S. Northland caused a scandal, and the resulting commission of inquiry called for basic minimum standards on all troopships. This was laudable, but created more delays. Furthermore, the railway links from Halifax and St. John, the only ice-free ports, were not up to the task of moving the enormous numbers of returning troops.

Meanwhile in Britain, fuel shortages and labour unrest slowed down traffic in the ports, making an unusually cold winter even worse. Battle-weary Canadians awaited repatriation at camps where sagging discipline and impatience took their toll. Anger came to a head in March 1919, when reports that the conscript-heavy 3rd Division was boarding ships at Liverpool sparked riots at the Canadian camp at Kinmel Park. Five men were killed and 25 wounded, sparking sensationalistic reports in British newspapers. Although similar disciplinary problems had occurred among British troops, some of the English press published accounts of "crazed Canadians," linking the unrest to the new spectre of Bolshevism.

The incident soured relations between Canada and Britain for a period, but ultimately helped speed up repatriation. In March 1919, over 40,000 Canadians left for home, up significantly from 15,243 the previous month. By April 1, a total of 110, 384, along with 17,000 dependents, had been repatriated. A dockers' strike in April created delays, but by August there were only about 13,000 Canadians left in England.

The task of supervising Canadian demobilization fell to Sir Albert Edward Kemp. A successful Toronto manufacturer, Kemp had been appointed chairman of the War Purchasing Commission in 1915 and later replaced Sam Hughes as Minister of Militia. In 1917 he was sent to England as Minister of Overseas Military Forces and was part of the Imperial War Cabinet. Fairly or not, it was Kemp and his staff who would shoulder much of the blame for the S.S. Northland scandal and other demobilization problems, although under the circumstances, it is generally agreed that they did a good job.

---
Pieces of History
Dissolving Canada's Great War Army
Morton Desmond
Professor of History at McGill University
Armies dissolve as soon as they are formed. Thousands of the Canadian volunteers sent to Valcartier in 1914 came home, some because they lacked their wife's permission to enlist. Two hundred thousand more—sick, wounded or otherwise unsuitable for service—followed during the war, leaving about 450,000 soldiers for the postwar demobilization.
Canada was a country with everything to learn about waging war or about winding down a war machine. Its military pension rules dated from 1885 and really from the War of 1812. In the 1917 election, politicians promised soldiers "full re-establishment." What did they mean? How could a deeply divided and virtually bankrupt Canada support war widows and orphans or 70,000 veterans permanently disabled in mind or body? How could the economy re-absorb half a million impatient young men, unskilled in any but the crafts of war? Could any government resist the demands of organized veterans and their allies for a share of the benefits stay-at-home civilians had too obviously enjoyed in wartime?
Normally, Canadians took their lead from Britain but there veterans had traditionally been abandoned to private patriotic charities and begging on street corners. In the United States politically inspired generosity—the so-called "Pension Evil"—had created the huge Grand Army of the Lobby and pension costs that served to endorse big business's campaigns for high tariffs. For once, Canadians looked to France where huge casualties, a shrinking population and meagre public finances justified a huge retraining program for disabled soldiers.
Canada's Military Hospitals Commission (MHC) was launched in 1915 to handle the returning flow of sick and wounded soldiers. "There must be a minimum of sentiment and a maximum of hard business sense concerning the future of the returned soldier," insisted its secretary, Ernest Scammell. His plan called for a Canadian version of the French program. By 1918, the MHC job-training program ranged from handicrafts supervised by female ward aides to sustain the work ethic through the long months of convalescence to recruiting former travelling salesmen as employment agents for ex-soldier patients.
Scammell's principles applied equally to a new Board of Pension Commissioners (BPC), created in 1916. Its three commissioners ignored both politics and sentimentality and they counted on retraining to lighten Canada's postwar pension burden.
Pensions would be based on objective assessments of disability, based on a soldier's medical documents, not on personal or family appeals. Thanks to allowances for wives and children, Canada's full military pensions were the most generous in the world by 1919, but only the completely disabled (five per cent of the total) could claim them.
Whatever the long-term physical or psychological impact of the war, most Canadian soldiers were as fit. Most found their own way back to family farms, pre-war trades and businesses. Traditionally, veterans of Canada's war had been settled on free or cheap land. The new veterans regarded land as almost an entitlement and the government answered their expectations with a Soldier Settlement Act (SSA). In fact, Canada had long since disposed of arable public land. Beneficiaries of the SSA had to prove that they could succeed as farmers, borrow money to buy land, livestock and equipment and benefit only from heavily subsidised interest rates. With expectations inflated by old memories, soldier settlers began with a sense of grievance. They had also begun farming in an era of ecological disaster and a series of depressions starting in 1921.
"The returned soldier," declared Montreal multi-millionaire Lord Atholstan, "must not be allowed to consider himself an unlimited creditor of the State, to be supported in idleness." A series of veterans' organizations, headed by the Great War Veterans' Association (GWVA), formed at Winnipeg in 1917, appeared bent on challenging Atholstan's pronouncement. In fact, GWVA leaders were soon outflanked when the war ended in 1918. Able-bodied veterans came home in 1919 to find Canada in the grip of unprecedented inflation and their families living in poverty next to well-paid neighbours. Inspired by a public meeting in Calgary, they made a demand for a bonus (ranging from $2,000 for men who had served in France to $1,000 who had stayed in Canada) to make up the difference. Sympathizers, including the 1919 Liberal leadership convention, quickly joined the chorus. In Ottawa, Sir Robert Borden's Union government recognized that a $2 billion hand-out would almost double a swollen national debt and would only feed the veterans' appetite for more. GWVA leaders discreetly agreed but their organization split as dissident Tories and an American-born demagogue named Harry Flan promoted a dissident Grand Army of United Veterans (GAUV).
Unlike the U.S. Congress, Parliament defeated the bonus demand in November 1919, leaving Canada's First World War veterans with a durable sense of grievance and much-shrunken political influence. A weakened GWVA leadership focussed on benefits for disabled comrades and for widows and children. It even won a Royal Commission to investigate its grievances, headed by a former wartime battalion commander and future defence minister, J.L. Ralston. His recommendations allowed the BPC's arbitrary rulings to be challenged before a Pension Tribunal. Claimants could even obtain free legal advice. In practice, the Tribunal changed few rulings, and its wisdom was subject to a Pension Appeal Court. The real effect was to create a huge backlog of cases and claimants at both levels of appeal.
During the 1920s, regular debates on soldier's civil re-establishment took on a pattern. A House of Commons committee would hear the grievances; late in the session some would be incorporated in legislation; as the session was winding up, the Senate would veto any changes its wealthy members disapproved. Prime Minister W.L. Mackenzie King occasionally expostulated and even threatened abolition, but the ritual persisted until the eve of the 1930 election when many old grievances were remedied and a new War Veterans' Allowance of $24 a month was approved for so-called "Burned-Out cases," veterans who claimed to be prematurely aged by their service and who initially were mostly the so-called "thirty-niners," volunteers who had enlisted though over the maximum age of 40.
In the 1930s, the costs of demobilization gradually began to decline. A majority of Canada's soldier settlers were swept off the land by drought and debt. Dependent pensions had begun to decline in the 1920s as war widows re-married or died and their children reached the maximum age for support (15 for boys, 16 for girls). Now disabled pensions began to fade as well. In 1925, exhausted and broke after its long struggle for pensioners, the GWVA was supplanted by a Canada Legion, inspired by Field Marshal Earl Haig's directive to former CEF officers to play a role in a veterans' movement hitherto dominated by men from the ranks. By the 1930s, with the Depression choking public generosity, the Legion tired of the pension struggle and, like aging veterans, gave new priority to commemoration. A Canadian Corps Association organized the major event for veterans, the Vimy Pilgrimage of 1937, when Canada's Vimy Memorial was finally unveiled by Edward VIII, one of the only public acts of his short reign. A little over two years later, Canada was preparing for a new war and a second demobilization.
Selected Bibliography
Morton, Desmond.
Fight or Pay: Soldiers' Families in the Great War.
Vancouver: UBC Press, 2004.
---. "'Kicking and Complaining': Demobilization Riots in the Canadian Expeditionary Force, 1918-19."
Canadian Historical Review
61, 3 (September 1980): 334-360.
Morton, Desmond and Glenn Wright.
Winning the Second Battle: Canadian Veterans and the Return to Civilian Life, 1915-1930.
Toronto: University of Toronto Press, 1987.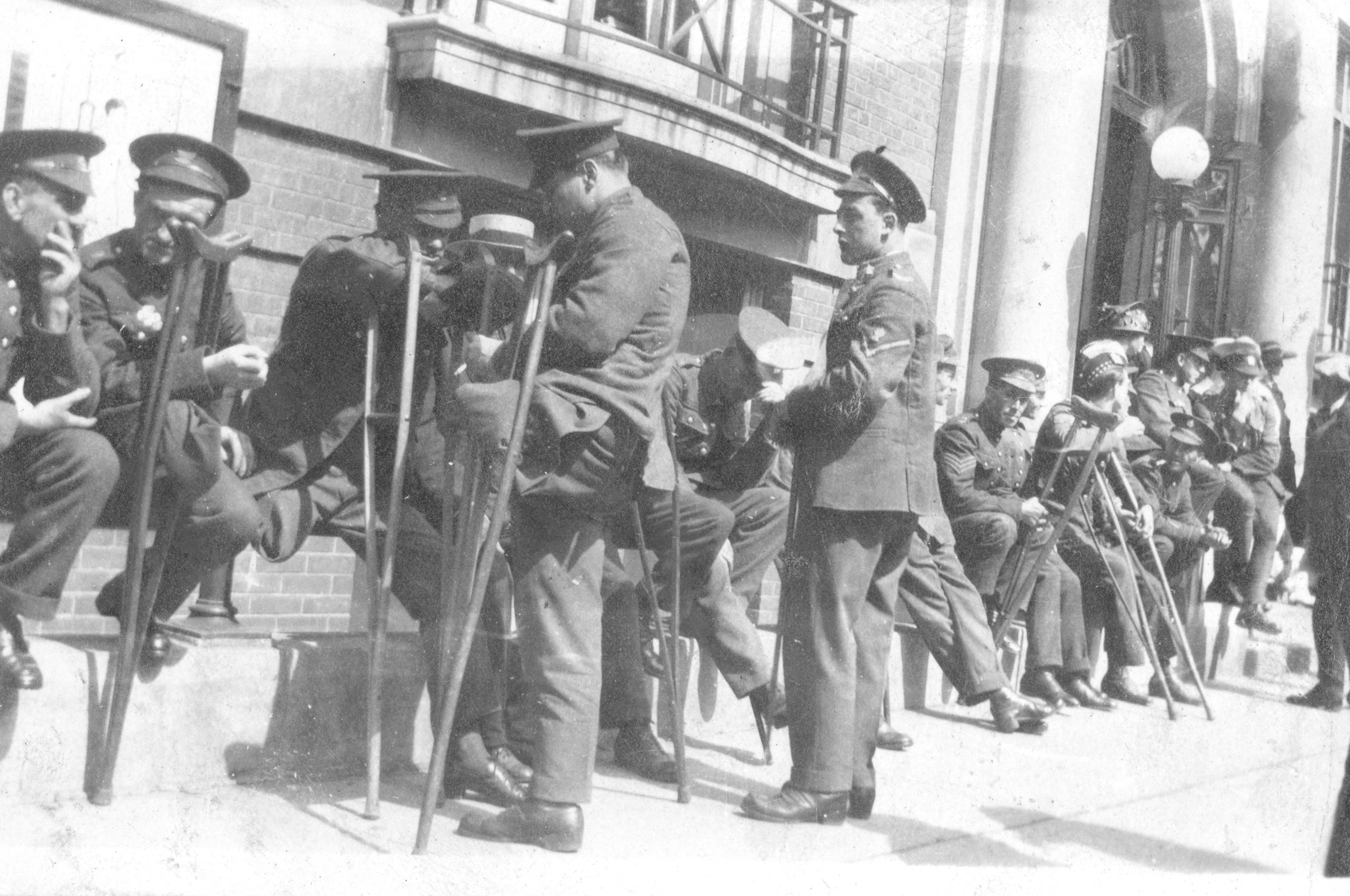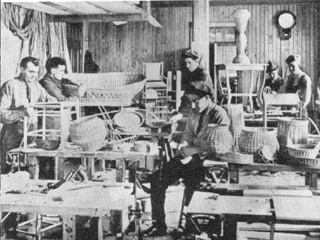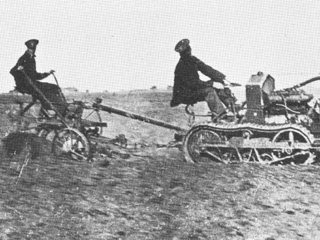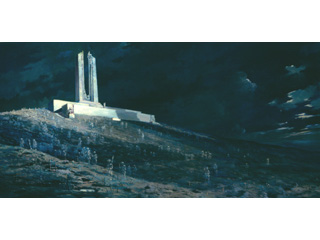 ---
Images
---
Other Materials
Demobilization
Discussion of the procedure to be followed in demobilization had begun at the end of 1916, and from then to the end of the war there had been two years of careful planning by the Department of Militia and Defence and the Overseas Military Forces of Canada to ensure that when the time came, the return to Canada should be carried out speedily, that the transportation provided should be as comfortable as possible, and that the troops should receive a "fair deal" in the priority in which they sailed. The Canadian decision to demobilize its overseas troops was taken immediately after the signing of the Armistice, and a week later the Cabinet authorized demobilization of C.E.F. units then in Canada.

The original estimate that at least eighteen months would be required to bring back all overseas troops proved excessive. Two-thirds of the overseas force reached home within five months, and before a year had passed repatriation was virtually completed. On November 13 1918 the British Ministry of Shipping advised the Canadian Government that ships would be available to move 50,000 troops each month; and in spite of strikes which cancelled individual sailings, shipping was never a real problem. But during the winter of 1918-1919 Canadian railways could handle less than 25,000 troops in a month; and even when disembarkation could take place at the St. Lawrence ports, with a resulting shorter rail haul, the capacity of the vessels available considerably exceeded that of the troop trains. Wisely the Militia Department called for expert assistance from the Minister of Railways and the presidents of the three major railway systems. High officials of the companies formed a railway demobilization committee which was able to increase the monthly carrying capacity to a total of 45,000 troops.

Each soldier had the right to choose his destination in Canada. In order that each might be demobilized at a point near this destination, twenty-two Dispersal Areas were set up in Canada by subdividing the existing eleven Military Districts. At the concentration camps established in the United Kingdom troops from the continent, as well as those already in England, were regrouped and distributed among twenty-two wings, each matched to a Dispersal Area in Canada. From these camps units of the Canadian Corps entrained direct for the port of embarkation, but for troops outside the Corps a large staging camp was organized at Kinmel Park, thirty miles from Liverpool. Only the 3rd Division (which headed the Corps move) and Corps Troops were not regrouped, but returned to Canada in the units in which they had fought.

At the concentration camps the soldier completed his documentation and received his final medical and dental clearances. His kit deficiencies were replaced, his pay account adjusted, and he filed his application for his War Service Gratuity. He was then granted demobilization leave of from eight days to two weeks. On his return he received his Last Pay Certificate and was posted to an embarkation company to await sailing. In all, the average soldier spent about a month in England. There were some cases when for compassionate reasons individuals returned home in advance of normal sailings. Unfortunately, though these were few, they were a cause of dissatisfaction to soldiers who did not understand the circumstances involved. Furthermore, for considerations of economy and to keep ships filled, certain untrained drafts were sent back to Canada soon after their arrival in the United Kingdom.

These modifications to the policy of "first over, first back", aggravated by disappointment brought about by the cancellation of individual sailings, were at the root of some of the rioting which occurred at several Canadian camps. Men were being brought home as fast as the available ships and trains could move them, but not as rapidly nor in the order in which some desired to come. There was resentment over the fact that the 3rd Division - which included many Military Service Act men with comparatively little service - was given precedence over the other divisions. Unfortunately not enough effort appears to have been given to explain the reasons for the delays, unavoidable as they were. In all, between November 1918 and June 1919, there were thirteen instances of riots or disturbances involving Canadian troops in England.

The most serious of these occurred at Kinmel Park on March 4 and 5 1919, when dissatisfaction over delays in sailing precipitated rioting by upwards of 800 soldiers which resulted in five men being killed and 23 wounded. Seventy-eight men were arrested, of whom 25 were convicted of mutiny and given sentences varying from 90 days' detention to ten years' penal servitude. At Witley, on the night of 14-15 June, a small group of dissidents started trouble by trying to free some soldiers arrested for persisting in playing Crown and Anchor in defiance of previous regulations curbing widespread gambling in the camp. The disturbance spread to canteens and the civilian area. On the following night the Garrison Theatre was burned and nearly all the civilian shops in the area were destroyed. Similarly at Epsom on June 17, the indiscipline of a small minority was to blame when a civilian police station was stormed, one policeman was killed and seven others injured.

On June 20 1919, Lieut.-General Sir R. E. W. Turner, V.C., Chief of the General Staff, O.M.F.C., published a Special Order of the Day warning all troops of their individual responsibility to quell such disturbances. He made clear in no uncertain terms that the incidents that had occurred were acts of mutiny, and that to remain a passive spectator in such a situation was to side with the mutineers. The order appeared to have a good effect upon the troops; at any rate, there were no further disturbances. The outbreaks had been regrettable, particularly as there seems little doubt that the unrest which produced them might have been considerably lessened had more publicity been given to explaining the reasons for having to modify the plans for demobilization.

Despite attempts by the Canadian Government to discourage the discharge of soldiers in the United Kingdom, 15,182 men signed away their right to free transportation home and remained in England. This total, added to 7136 who had already been discharged there before the Armistice, meant that in all some 22,000 Canadian soldiers entered civil life in the United Kingdom.

In Canada demobilization proceeded smoothly and expeditiously. On the arrival of a troopship at a port of disembarkation, the Clearing Services welcomed the soldiers and their dependents - an estimated 54,000 relatives accompanied the returning troops – and arranged for their transportation inland to the Dispersal Areas. Immigration officers worked closely with the military authorities, so that an average train, carrying about five hundred troops, could be loaded in thirty minutes. Spirits were high as the trains rolled rapidly westward; those with only one night on board found in the excitement of nearing home little time for sleep. The heart warming reception given by cheering crowds as the train drew into its destination was repeated in cities all across Canada. In many cases the returning unit would form up outside the railway station for its last march - a proud parade through thronged streets to the place of dismissal. Then came the last order by the Commanding Officer. The men turned right and broke off - and another unit of the
Canadian Expeditionary Force passed into history.

The final stages of demobilization were quickly effected. The soldier turned in his arms and equipment (retaining his clothing and steel helmet), had his medical history sheet signed, and received his war badge, his cheque and his discharge certificate. The careful documentation carried out in England and on the ships now paid off, as men passed through the dispersal station at the rate of about six every minute. Every soldier who had been overseas for six months and every one who had served in Canada for a full year received a gratuity based on his length of service and the rate of pay of his rank. (For overseas service, single privates received payments which varied from $420 - for three years' service or more - to $210 for service of less than a year.)

Those veterans who wanted to establish themselves on the land were assisted with long-term loans; in this way the Soldier Settlement Board withdrew more than 30,000 soldiers from the general labour market and directed them into agriculture. For the disabled, there were pensions and medical treatment and opportunities for vocational training. Up to the end of 1919, a total of 91,521 pensions had been granted, amounting to some $22,500,000 annually. At the same time 8000 soldiers were receiving medical treatment, while more than 23,000 were enrolled for vocational training.50 In such manner did a grateful country attempt in some measure to repay its debt to those who had served and survived.

Adapted and used with permission from Nicholson, G. W. L., Canadian Expeditionary Force 1914-1919. Ottawa: Queen's Printer, 1964, p.503-506.

---
Teaching Materials
The Battles: In Flanders Fields
Level: Grade 5 and up

Films : Canadians on the Western Front 2, Dressing Station, Prisoners and Wounded Coming in, Setember Offensive 2 & 3, Canadian Discharge Depot

Background Notes for the Teacher

The ferocity of the fighting across the fields of Europe left hundreds of thousands of soldiers with terrible wounds. They carried small bottles of iodine in their supply kit to treat their own wounds on the battlefield. At night, teams of stretcher-bearing soldiers risked their lives to retrieve the seriously wounded from the wartorn rubble of no man's land. Dressing stations were operated by field doctors and nurses. They were the first line of care just behind the trenches. Soldiers with severe wounds would be transported to hospitals hastily set up in tents or abandoned buildings.
John McCrae, who wrote "In Flanders Fields" in May of 1915, served as Canadian medical officer. He witnessed the horrors of war first-hand.

Introducing the Subject

Briefly discuss how we modern-day Canadians deal with medical concerns (visits to a doctor's office, walk-in clinics, emergency rooms, etc).
On the fields of battle during the First World War, how were the injured soldiers cared for?
During the war (1914-1918), many of the wounded were treated at dressing stations located just behind firing lines. Severe casualties were sent to makeshift hospitals for further diagnosis and treatment.

Teaching and Learning

View the film footage that depicts the transportation and evacuation of wounded from the battlefields.
Watch the NFB film John McCrae's War:In Flanders Fields.
Discuss the role of medical personnel in the war.

Applying the Knowledge

Students will rehearse and present a tableaux dramatization of "In Flanders Fields" (see Appendix).

Teacher Reflections

Did the discussion show that students recognized the difficulties of caring for the wounded during WWI?
Did students create the appropriate dramatic scenes?
Did the tableaux capture a sombre mood?

Tableaux Dramatization

In this teaching and learning strategy, students create a series of scenes that retell a particular story or event. For example, if students were to imagine a tableaux that told the story of the Dirty Thirties, they might develop scenes like this:

Scene 1: Two characters – a husband and wife – the wife has her hands to her face, expressing despair. The husband stares forlornly at his field while leaning on an imaginary shovel.

Scene 2: Three characters – children – struggle, arms tensed, heads tucked into their shoulder or chest, seeming to grip a rope tied from the back door of their "house" to the barn so that they don't lose their way in the dust storm.

Other scenes would be created to retell the whole story. The key point to remember is that when students step into a scene, they are frozen in place! There is no movement, no dialogue, no acting. In essence, they are a snapshot in time. A portrait!

Once all poses have been established, students write a short narrative to accompany each tableau. Using Scene 1 from above as an example, the narrative might be, "Three years now without rain. My fields just blow away in the wind. I don't know how we'll survive."

When all scenes have accompanying narrative, these are the steps to put it all together.

1. The group presenting the tableaux stand in a loose line.

2. A leader steps forward, says the title of the piece, then steps back into line.

3. The students in Scene 1 move forward and step into their scene. They remain frozen in place for about 10 to 15 seconds, long enough for the audience to capture the essence of the scene.

4. At this point, one student "thaws" and steps out of the scene. Everyone else in the scene remains frozen in place. He/She moves forward, stops at centre stage and delivers the narrative. The character speaks in the first person.

5. The character finishes, then steps back into the scene.

6. The group holds the frozen image for another 7 to 10 seconds to give the audience the chance to connect the narrative with the scene.

7. Students relax and slowly move out of the scene and back into their line.
8. After a brief pause of 5 to 10 seconds, students move into Scene 2.

The entire story is retold in this manner!

Teacher Tips

This activity works best with groups of 5 to 7 students.
Not every student needs to be in every scene.
Props are not necessary.
Students need time to practise. They need to think about how to develop a frozen image that clearly depicts, for example, someone shovelling. The challenge is how to do that without movement and without a shovel!
Facial expressions are crucial to help deliver the message.
Students sometime have difficulty keeping a straight face during a tableaux dramatization. Tell them to focus on a particular spot rather than looking at another student to reduce the onset of "the giggles."

The following is a ready-made script to present the John McCrae poem, "In Flanders Fields." This is a slight variation to the typical approach to tableaux. In this performance, the poem will be read to accompany the dramatic interpretation.

The poem is broken down into seven parts. A student (or group of students) will be responsible for reading the poem. This person will be located either stage right or stage left. The students presenting the tableaux will be situated at centre stage. After the first part of the poem is read, the students creating the first scene will step forward. Once they are finished and have stepped back into line, the second part of the poem is delivered. The entire performance will be delivered in this way.

The words in quotations are the narratives students will deliver to help interpret each scene for the audience.

In Flanders Fields the poppies blow
Between the crosses row on row,
That mark our place;

Scene #1 – Men enlisting in the army
"When the war began in August of 1914, no one knew that millions of us would die. We thought that the fighting would be over by Christmas."

And in the sky the larks, still bravely singing, fly
Scarce heard amidst the guns below.

Scene #2 – In the trenches
"I'll never forget the trenches. The damp and the cold and the rain. "Standing to"meant ready to fight. Sleeping when we could in bunks that we'd dug out of the walls."

We are the Dead. Short days ago we lived,
Felt dawn, saw sunset glow.

Scene #3 – Standing in line
"When we weren't fighting, we'd spend our days waiting. Waiting for our mail from back home, for food and water, to see the doctor, or waiting for dark so we could crawl out onto the battlefield and drag back our dead and wounded."

Loved, and were loved, and now we lie
In Flanders Fields.

Scene #4 – Digging graves
"Fighting went on around the clock. Soldiers were dying all around us. It seemed like we'd been digging graves forever."

Take up our quarrel with the foe: To you from failing hands
We throw the torch; be yours to hold it high.

Scene #5 – Doctors and nurses treating patients
"We treated hundreds of patients every day. With shells exploding all around us. It was nearly impossible to do our job."

If ye break faith with us who die,
We shall not sleep.

Scene #6 – Friendship
"The friends I made in the war were friends for a lifetime. Those that I lost in battle were like brothers to me."

Though poppies grow
In Flanders Fields.

Scene #7 – Act of Remembrance
"These poppies grew everywhere! We used to pick them and wear them on our helmets. Nowadays, they help people remember…. Something that we will never, ever forget ."



---