August Offensive 1
The Film
Fermer
Aide
Pour la vitesse
Chaque film de ce site est disponible pour visionnage en basse vitesse et en haute vitesse.
Basse vitesse : recommandée si votre accès Internet se fait avec un modem de 56 kbps ou moins. Le visionnage en basse vitesse fournit une moins bonne qualité d'image et de son.
Haute vitesse : recommandée avec service Internet haute vitesse (ADSL, modem câble) ou avec ordinateur d'institution. Le visionnage en haute vitesse fournit la meilleure qualité d'image et de son. Le visionnage en haute vitesse peut produire des images saccadées et des interruptions occasionnelles de son si la vitesse de votre connexion est insuffisante.
En cas d'hésitation, essayez d'abord de visionner en haute vitesse. Si cela ne fonctionne pas, essayez la basse vitesse.
Pour le format
Les films peuvent être disponibles pour visionnage en format Macromedia Flash et QuickTime. Tous offrent une qualité égale d'image et de son.
Format Flash : permet de visionner le film directement dans la page Web, sans avoir à ouvrir une application externe. Nécessite le plugiciel Flash (offert gratuitement ici Macromedia Flash Player).
Format QuickTime : nécessite l'application QuickTime, soit la version 7 ou plus récent (offert gratuitement ici QuickTime).
Sous-titrage pour malentendants (CC)
Consiste à inscrire à l'écran sous forme de sous-titres, la partie sonore d'un film, par exemple les dialogues, la narration, incluant rires, bruits, etc. Ainsi, les personnes vivant avec un handicap auditif peuvent lire ce qu'ils ne peuvent pas entendre. Le sous-titrage est offert pour quelques films. Pour y avoir accès, vous devez sélectionner QuickTime (sous Format) et Avec sous-titrage pour malentendants (sous Accessibilité).
Vidéodescription (DV)
Consiste à offrir une description orale des éléments visuels clés d'un film, de telle sorte que les personnes vivant avec un handicap visuel peuvent concevoir une imagerie mentale en rapport avec le déroulement des images à l'écran. La vidéodescription est offerte pour quelques films. Pour y avoir accès, vous devez sélectionner QuickTime (sous Format) et Avec vidéodescription (sous Accessibilité).
Year
1918
Running Time
05 min 29 s
Producer
Canadian War Records Office, Ministry of Information
This rare film focuses on the Canadian Corps' planning for the great attack on August 8, 1918 that began The Hundred Days of victories that forced Germany to surrender on November 11. We see the Corps commander, Lieutenant-General Sir Arthur Currie, dealing with his staff, poring over maps and (very unusually in the Great War) going forward to do his own reconnaissance of the ground over which he would send his soldiers. Currie, a very good commander indeed (even if his shape did not suggest the soldierly virtues), religiously insisted on doing so. Then the Corps commander's orders were passed by signallers and runners to the units. This clip was staged for the most part, but it nonetheless accurately depicted the way plans were devised and then prepared for implementation.
---
Pieces of History
The Commanders
Patrick H. Brennan
Military Historian
The Commanders
When the Canadian Expeditionary Force began to take shape in the autumn of 1914, the majority of its future commanding officers had been pursuing their business and professional careers only weeks earlier. Even those with some pre-war militia experience were still amateur warriors who would have to learn how to command soldiers while actually fighting a war. Combat would prove a cruel and unforgiving teacher, and the mistakes they made learning how to command would cost men's lives.
Arthur Currie: the first Canadian to command the Canadian Corps
Arthur Currie began the war in command of a brigade of 4000 men. He had earned his appointment on the recommendation of Garnet Hughes, a fellow British Columbia militia officer who happened to be the son of Canada's Minister of Militia and Defence, the erratic, meddling and militarily incompetent Sir Sam Hughes. During the early stages of the war, Hughes personally selected almost every senior officer in the army, and far too many of them were friends and political cronies who proved unfit for their commands and ultimately had to be replaced. Nothing in Currie's background as a school teacher and realtor with a smattering of militia experience made him stand out. Yet he turned out to be a fast learner and superb leader whose military skills quickly blossomed. By 1916 he was recognized as the best of the senior Canadian officers. A year later, he was the obvious choice to be the first Canadian to command the Corps, a responsibility he carried out with distinction through the rest of the war.
As the Canadians desperately struggled to overcome their inexperience, they were fortunate to have the guidance of some very capable British officers such as Lieutenant-General Julian Byng and his chief staff officer, Major-General Percy Radcliffe. First-rate professional soldiers, they identified the most promising Canadian commanders, mentored them, and, when they proved their worth, promoted them to more responsible commands. Consequently, by 1917 the Canadian Corps had assembled a pool of very capable, battle-experienced Canadian commanding officers.
Two of the brigade commanders, Brigadier-Generals James MacBrien and Victor Odlum, were typical of this group. MacBrien was a professional soldier, one of only a handful of such Canadian commanders. After initially serving as a staff officer, Byng gave MacBrien command of the 12th Infantry Brigade in September 1916, just before this untested unit received their first taste of combat.
After serving in the South African War, Odlum had returned to Vancouver where he'd built up a prosperous financial and insurance business. He saw action with the 7th Battalion at Second Ypres, the Canadians' first battle, taking over command of the battalion when Lt. Col. McHarg was killed. Byng promoted him to the command of the 11th Brigade in July 1916 and like MacBrien, he led his brigade until the Armistice. MacBrien's style was studious and reserved, and his forte was training and planning. In contrast, Odlum was a dashing, fearless battlefield commander who had the wounds to prove it. Although they displayed two very different styles of command, both were effective.
Unlike earlier wars, the sheer scale of World War I battles and the breakdown of communications during the fighting actually made it impossible for generals to control the attacks they launched. What they could do, however, was utilize the weeks before an assault to prepare for every possible battlefield contingency – in other words, to emphasize thorough planning and training.
From amateurs to an elite force
By the end of 1916, the British Empire forces were adopting new, more effective fighting tactics. This was particularly true in the Canadian Corps, where Byng, Radcliffe and Currie had inaugurated a highly efficient system of "organized learning." The officers and soldiers doing the fighting now compiled "after battle" reports outlining in detail what had succeeded and what had failed. Whether it was tactics or weaponry, the Corps' commanders placed a premium on figuring out better ways to fight, emphasizing to every officer and soldier how vital absorbing the lessons of the "battlefield classroom" was to the survival and success of them all. Henceforward, something of value learned by one battalion would be speedily adopted by the rest simply by making it part of everyone's training. Lessons now learned in an organized way were applied in an organized way, too. More than any other factor, mastering this "learning curve" was responsible for transforming the Canadian Corps from an enthusiastic mob of amateurs into an elite attack force, the "shock troops" of the British Empire. Officers, and especially senior commanders, had played an indispensable role.
Battalion commanders
One group of commanders shared the dual responsibility of preparing their soldiers and then leading them in battle—the commanding officers of the Corps' 48 infantry battalions. Of the 200-odd men who commanded a Canadian battalion, 22 were killed in action and many more were wounded. Along with the junior officers under them, they were in charge of most of the soldiers' actual training. They also had the critical responsibility of maintaining the health, morale and unit pride of their men, and often organized sports, concerts and other entertainments with this end in mind.
Battalion commanders were the most senior officers their men actually knew and saw regularly, and who shared their daily risks and grim living conditions at the front. As a result, the men looked to them for inspiration and confidence, and a brave and skilful battalion commander could keep his men going under the most appalling conditions. Lieutenant-Colonel Cyrus Peck was one such officer. He'd enlisted in the 16th Battalion in 1914, fought with it at Second Ypres and commanded it from November 1916 until the end of the war. Although the stocky, walrus-moustached Peck was hardly the most military-looking of commanding officers, he was fearless, and none of his soldiers doubted who ran their unit. During the storming of the Drocourt-Quéant Line on September 2, 1918, such leadership won Peck the Victoria Cross. When stiff German resistance blocked his battalion's advance, he exposed himself to heavy artillery and machine-gun fire in order to reconnoitre enemy positions, then re-organized what was left of his men and led them to capture and hold their objective.
Armies are hierarchical organizations, and the quality of command plays an enormous role in their ultimate success. Even the bravest and best-equipped troops will fail in battle if they are asked to execute a flawed plan, or if the officers directing them in the heat of combat make poor decisions. As the war progressed, the best commanders worked their way to the top of the Canadian Corps. Consequently, planning was sound, and Canadian soldiers were prepared for battle using the most effective tactics learned from earlier combat experiences. Once the battle began, brave and skilled leadership by battalion commanders and the junior officers who followed their lead contributed mightily to the chance for victory. By the last two years of the war, the quality of commander in the Canadian Corps was outstanding, as an unbroken string of victories attests.
Selected Bibliography
Brennan, Patrick. "From Amateur to Professional: The Experience of Brigadier General William Antrobus Griesbach." in
Canada and the Great War
, Briton Busch, ed. Montreal and Kingston: McGill-Queen's University Press, 2003 : 78-92.
---. "A Still Untold Story of the Canadian Corps: Byng's and Currie's Commanders."
Canadian Military History
11, 2 (Spring 2002): 5-16.
Brennan, Patrick and Thomas Leppard. "How the Lessons Were Learned: Senior Commanders and the Moulding of the Canadian Corps after the Somme" in
Canada and War
: 1000-2000, Yves Tremblay, ed. Ottawa: Canadian War Museum, 2001.
Dancocks, Daniel.
Sir Arthur Currie: A Biography
. Toronto: Methuen, 1985.
Hyatt, A.M.J.
General Sir Arthur Currie: A Military Biography
. Toronto: University of Toronto Press, 1987.
McCulloch, Ian. "'Batty Mac': Portrait of a Brigade Commander of the Great War, 1915-1917."
Canadian Military History
7, 4 (Autumn 1998): 11-28.
Swettenham, John.
McNaughton, Vol. I: 1887-1939.
Toronto: The Ryerson Press, 1968.
Tremblay, Yves. "Brutinel: A Unique Kind of Leadership." in
Warrior Chiefs.
Bernd Horn and Stephen Harris, eds. Toronto: Dundurn Press, 2001.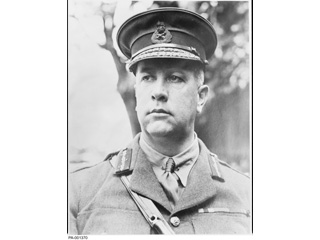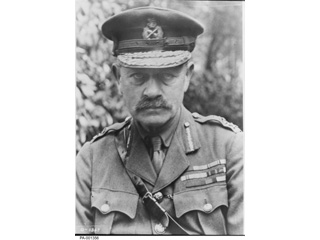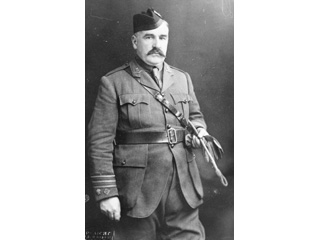 Battlefield Communications
Bill Rawling
Historian, Department of National Defence
To study battlefield communications in the 1914-1918 conflict, it is first necessary to understand the chain of command, for the main purpose of having specialized signallers was to ensure headquarters at each level could keep in touch with its counterparts below and above it in the military hierarchy. For our purposes, the Canadian Corps was the top of the pyramid and at its peak strength was made up of four divisions. Each division had three brigades with four battalions each, which were further subdivided into companies, platoons and sections. The means of communication depended on one's position in this pyramid.
Battlefield communications were a mix of old and new. The Western Front benefited from the most technologically advanced artillery, where the guns could call on wireless-equipped aircraft to correct fall of shot. The communications technology available to the infantry was far less advanced, however; in late 1914 and early 1915, the Canadians in England who would be responsible for sending and receiving messages from the front were trained on flag drill and lamps.
The Telephone
The telephone, the most convenient means of communication then available, was the responsibility of brigade and division signallers, who, although farther back from the front line, faced an almost impossible task. When laid on the ground, wire was easily destroyed by shelling, and the Germans did not lack for artillery. Stringing it up on poles increased its endurance only slightly, so the only recourse left to signallers was to bury it. Finding labour for such a task when infantry units, who normally provided work parties, were busy digging their own trenches and dugouts was not easy, and a wire shortage made matters worse.
By July 1916, cable laying was somewhat faster, but only because an entire battalion worked on the project at any given time, and soldiers digging trenches for telephone lines were subjected to shelling and machine gun fire as they worked through the night. Wireless telegraphy, which as its name implies did away with wire, was in the early years of the war available only in small numbers, reflecting limited manufacturing resources. Heavy reliance on the telephone, then, could not be avoided, though something had to be done about wires and cables that were continually being cut by artillery and the movements of one's own vehicles. A possible solution was soon forthcoming—laddering—a technique of laying parallel cables about 60 yards apart connected by lateral lines. To shut down communications, artillery would have to cut both main cables between cross-pieces.
Reliance on runners
Still, keeping in touch with the troops who were fighting their way into enemy trenches was an almost insoluble problem. After an attack on November 17, 1916, the 5th Brigade reported that its battalions had kept in touch with the front line with visual signals, but such ease of communication was uncommon, and even the formation in question mentioned that it also relied on runners. Forward of battalion headquarters the most common means of sending information was to have men hand-carry messages through shelling and, occasionally, machine gun fire. After two months of fighting on the Somme in the fall of 1916, commanders simply assumed that runners would be the only way to get messages across no man's land and planned accordingly.
Contact patrols
An added possibility was contact patrols—aircraft that were supposed to advise commanders of what they could see by dropping messages or using wireless telegraphy, but the system was still experimental in 1916. The 78th Battalion suggested that, for troops in an advance, "Communication to contact airplanes is best maintained by flares," but such techniques required perfect timing to ensure the signals were lit while the aircraft was in position to see them. Such synchronization was difficult to achieve when men were fighting for their lives.
Rather than solve the problem of communications on the battlefield, each new development was simply added to existing methods. At Vimy Ridge in April 1917, the Canadian Corps sought to maintain communications by exploiting every means available: runners, flags, pigeons and telephones. A little later, on August 15, the Canadian Corps assaulted and captured Hill 70, and here wireless played an important role, as the Canadians relied on their gunners to break up the inevitable German counterattacks. Signallers could send back quick corrections to an artillery exchange, which then passed on the information to the guns by telephone.
Until the end of the war, forward of brigade headquarters (which kept in touch with its flanks and higher formations with telephone or wireless), the most common and effective means of communication remained the runner, who carried written messages through enemy and friendly fire to keep commanders appraised of the situation so they could allocate reserves or artillery support accordingly.
Near the end of the war
In 1918, the war entered a more mobile phase. Headquarters had to move often in spite of their heavy reliance on the telephone, pushing signallers almost to the breaking point to keep messages moving. The tendency to multiply methods of communication, as at Vimy Ridge, continued. Telephones, visual signalling, pigeons, message-carrying rockets, wireless, runners and contact patrols were all available in the final battles of the war.
In the Canadian Corps' last set-piece attack at Valenciennes on November 1 and 2, there was no time to lay cable, and all messages from brigade to higher headquarters were sent through wireless stations. Communications between aircraft and troops on the ground, however, had not improved. Infantry devised a new system for signalling contact patrols: troops waved a white cloth with a metal disk sewn on the inside flap of the gas mask when they were called; and though the Royal Air Force found the devices very useful in determining the infantry's position, air-ground communications in the last Hundred Days were essentially the same as those of 1917, and remained so until the Armistice was declared on November11.
The First World War did see the development of aircraft, submarines and tanks as weapons of warfare, tactics underwent drastic changes as fire and movement replaced wave attacks, and scientific gunnery proved ever more capable of supporting infantry battalions as they struggled to survive in one of the most hostile environments our species has yet devised. However, in the realm of communications, the revolutionary developments of previous decades—especially the telephone and wireless telegraph—were only partially applied to the information problems of the modern battlefield. In fact, the runner remained an important link between the front line and headquarters until the very last days of the conflict.
Selected Bibliography
Moir, John S., ed.
History of the Royal Canadian Corps of Signals, 1903-1961.
Ottawa: Royal Canadian Corps of Signals, Corps Committee, 1962.
Rawling, Bill.
Surviving Trench Warfare : Technology and the Canadian Corps, 1914-1918.
Toronto: University of Toronto Press, 1992.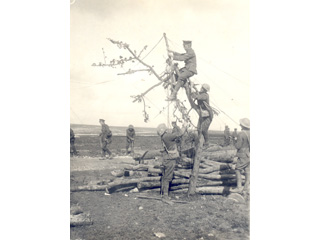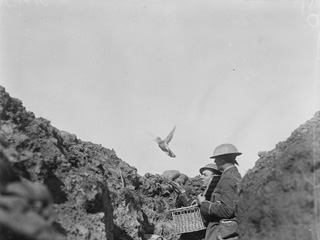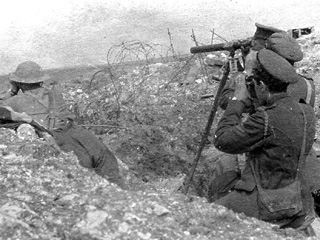 ---
Images
---
Other Materials
Sir Arthur William Currie
Sir Arthur William Currie, (changed from Curry in 1887), soldier, educator (b at Strathroy, Ont 5 Dec 1875; d at Montréal, Qué 30 Nov 1933). He was the first Canadian-appointed commander of the Canadian Corps during WWI. He began the war with no professional military experience but several years of service in the Canadian Militia. He was appointed commander of the 2nd Canadian Infantry Brigade on 29 September 1914, commander of the 1st Canadian Division on 13 September 1915 and commander of the Canadian Corps on 9 June 1917.

Currie participated in all major actions of the Canadian forces, including Passchaendale, during the war but is best known for his planning and leadership during the last 100 days, beginning August 8 and lasting until 11 November 1918, perhaps the most successful of all Allied offensives during the war. Criticism of this campaign by Sir Sam Hughes in Parliament resulted in postwar controversy and a libel action in 1928 which completely vindicated Currie.

Fighting off bankruptcy, Currie diverted $11 000 of his regiment's money to cover his personal debts. The affair came to the attention of Prime Minister Borden, who refused to consider court-martialling Canada's best soldier. British wartime Prime Minister Lloyd George called Currie a "brilliant military commander," and might have appointed him commander of all British forces had the war continued.

Currie served as inspector general of the militia forces in Canada 23 August 1919 to 30 July 1920, and in 1920 became principal and vice-chancellor of McGill, a position he held until his death. Without benefit of post-secondary education himself, he was extraordinarily successful as a university administrator at a time of particular importance in McGill's development.

Suggested Reading

Dancocks, D.G. Legacy of Valour: The Canadians at Passchendaele. Edmonton: Hurtig, 1986.

Hyatt, A.M.J. General Sir Arthur Currie: A Military Biography. Toronto: University of Toronto Press in collaboration with Canadian War Museum, Canadian Museum of Civilization, National Museums of Canada, 1987.

Urquhart, H.M. Arthur Currie: The Biography of a Great Canadian. Toronto: J.M. Dent & Sons, 1950.


Author A.M.J. HYATT

Reproduced with permission from The Canadian Encyclopaedia, Historica Foundation of Canada

Unending Seige : Amiens
A Canadian Deception

The scene was now set for toppling the German militarism that in various forms had kept Europe trembling for more than 50 years. Over the long, painful weeks the Allies lived through in the spring of 1918, the Canadians had learned much. They had also had time to rebuild their strength after the successful but costly attacks of 1917.

The sector now reserved for them was that around Amiens. To give the Canadians the advantage of surprise, they were taken 60 kilometres north of the city. Accustomed to having the Australians opposite Amiens, the Germans also knew the Canadians, whom they had seen spearheading British assaults. Two battalions and two first-aid stations were set up in front of Kemmel, where constant traffic of assorted messages was set in motion and picked up by the Germans. Between 30 July and 4 August, in deepest secrecy, the rest of the Canadian Corps descended to the south. Their discretion was facilitated by the gloomy weather, which reduced German air sorties, and the fact that only the division commanders knew the assault target. This secrecy caused numerous logistical problems - for example, the artillery would have almost no time to prepare. Opposite Amiens, the Canadian officers studying the terrain fooled the Germans by wearing the trademark soft hat of the Australian soldiery.

The noise of preparations for the largest mechanized battle ever seen up to that time revealed nothing to the enemy. In spite of all the precautions, however, some German units were wondering about the movements they had detected. Some 604 tanks of all kinds and thousands of horses would give the battle an aspect that was both ancient and modern.

The Black Day of the German Army

Just before dawn on 8 August the attack opened with the firing of 2,000 guns. In addition to the tanks, the soldiers could rely on two motorized machine-gun brigades, a battalion of cyclists to serve the Corps and a section of heavy mortars mounted on trucks. A thousand French and 800 British planes took to the air. During this brilliant assault, which would seriously undermine the morale of the German troops, the Canadians advanced 13 kilometres at the head of an immense front more than 30 kilometres wide. Australians, British and French were also in the attack, their role being to keep clear of the advance of the Canadians, who had more ground to cover to reach their objectives. The Canadians lost 1,036 men killed, 2,803 injured and 29 taken prisoner, losses that were largely offset by their remarkable advance, the most impressive on the western front since 1914. The Germans had to accept 27,000 casualties, including 16,000 taken prisoner - 5,033 of them taken by the Canadians, who also seized 161 artillery pieces and a large number of machine guns and anti-tank guns. Though the Allies were left with only 132 tanks to start with the next day, the Germans had lost seven divisions. The confidence of their High Command was shaken by the realization that its war machine was no longer effective.

An interesting experiment that day involved the use of 30 Mark V tanks to transport the troops of the 4th Division to the opposing trenches. However, many men were bothered by the heat and by the exhaust fumes that entered the passenger compartment. A few fainted; others got out and walked. The drawbacks associated with the Mark Vs could not be rectified and these tanks were not used again during that war.

Canadian Corps Advances

During the night of 8/9 August, the British High Command decided to lend its 32nd Division to the Canadians, who wanted to withdraw their 3rd Division from the front. The Canadians of the 3rd Division had already marched about 10 kilometres to the rear when they were recalled, as the British had changed their minds. The men were exhausted on their return. It was therefore decided to use only one of their brigades at the front, which required the 1st and 2nd divisions to expand the sectors they were covering. Under these conditions the attack of 9 August could not get under way until around 11 am, without the element of surprise of the day before. At a cost of 2,574 casualties, the Canadians took 6.5 kilometres of ground.

The pressure continued to mount for several days, but the momentum of 8 and 9 August was indeed lost. The number of available tanks fell to the point where, on the 12th, there were only six left. Despite their 11,725 casualties from 8 to 20 August, the Canadians had sounded the beginning of the end of the German army by advancing nearly 30 kilometres and securing the ground thus taken. In the whole operation, the Germans recorded 75,000 casualties.

A month earlier the French had seized the initiative from the Germans. In this context, the battle of Amiens would have a decisive impact. It shattered the last hopes of the German High Command, along with any confidence they might have had that their troops still wanted to fight. The success of the Canadian troops was based partly on surprise, the concentration of their strength and co-ordination among the various arms (planes, tanks, guns, machine guns).

Excerpted from : Canadian Military Heritage. Volume 3 : 1872-2000). (http://www.cmhg.forces.gc.ca/cmh/en/page_631.asp)

Reproduced with permission from the Department of National Defence
---