Mr Lloyd George and Sir Sam Hughes Review the Canadian 4th Division at Bramshot
The Film
Fermer
Aide
Pour la vitesse
Chaque film de ce site est disponible pour visionnage en basse vitesse et en haute vitesse.
Basse vitesse : recommandée si votre accès Internet se fait avec un modem de 56 kbps ou moins. Le visionnage en basse vitesse fournit une moins bonne qualité d'image et de son.
Haute vitesse : recommandée avec service Internet haute vitesse (ADSL, modem câble) ou avec ordinateur d'institution. Le visionnage en haute vitesse fournit la meilleure qualité d'image et de son. Le visionnage en haute vitesse peut produire des images saccadées et des interruptions occasionnelles de son si la vitesse de votre connexion est insuffisante.
En cas d'hésitation, essayez d'abord de visionner en haute vitesse. Si cela ne fonctionne pas, essayez la basse vitesse.
Pour le format
Les films peuvent être disponibles pour visionnage en format Macromedia Flash et QuickTime. Tous offrent une qualité égale d'image et de son.
Format Flash : permet de visionner le film directement dans la page Web, sans avoir à ouvrir une application externe. Nécessite le plugiciel Flash (offert gratuitement ici Macromedia Flash Player).
Format QuickTime : nécessite l'application QuickTime, soit la version 7 ou plus récent (offert gratuitement ici QuickTime).
Sous-titrage pour malentendants (CC)
Consiste à inscrire à l'écran sous forme de sous-titres, la partie sonore d'un film, par exemple les dialogues, la narration, incluant rires, bruits, etc. Ainsi, les personnes vivant avec un handicap auditif peuvent lire ce qu'ils ne peuvent pas entendre. Le sous-titrage est offert pour quelques films. Pour y avoir accès, vous devez sélectionner QuickTime (sous Format) et Avec sous-titrage pour malentendants (sous Accessibilité).
Vidéodescription (DV)
Consiste à offrir une description orale des éléments visuels clés d'un film, de telle sorte que les personnes vivant avec un handicap visuel peuvent concevoir une imagerie mentale en rapport avec le déroulement des images à l'écran. La vidéodescription est offerte pour quelques films. Pour y avoir accès, vous devez sélectionner QuickTime (sous Format) et Avec vidéodescription (sous Accessibilité).
Year
1916
Running Time
03 min 52 s
Visit of the Canadian Minister of Militia and the British Secretary of State for War to Bramshot camp, 7 August 1916.

The men of the division march past Lloyd George and Hughes (who is in uniform). Prominent is the division's kilted regiment, 72nd (Seaforth Highlanders of Canada) Battalion. Lloyd George delivers a speech standing up in his car, with Hughes beside him and reporters taking notes as he talks. Hughes calls for three cheers for Lloyd George and receives a spontaneous cheer himself. Hughes shakes hands with the division's officers.

The unit that appears in film is Division 4, 72nd Battalion (Seaforth Highlanders of Canada); the Vancouver Highlanders.
---
Pieces of History
The Commanders
Patrick H. Brennan
Military Historian
The Commanders
When the Canadian Expeditionary Force began to take shape in the autumn of 1914, the majority of its future commanding officers had been pursuing their business and professional careers only weeks earlier. Even those with some pre-war militia experience were still amateur warriors who would have to learn how to command soldiers while actually fighting a war. Combat would prove a cruel and unforgiving teacher, and the mistakes they made learning how to command would cost men's lives.
Arthur Currie: the first Canadian to command the Canadian Corps
Arthur Currie began the war in command of a brigade of 4000 men. He had earned his appointment on the recommendation of Garnet Hughes, a fellow British Columbia militia officer who happened to be the son of Canada's Minister of Militia and Defence, the erratic, meddling and militarily incompetent Sir Sam Hughes. During the early stages of the war, Hughes personally selected almost every senior officer in the army, and far too many of them were friends and political cronies who proved unfit for their commands and ultimately had to be replaced. Nothing in Currie's background as a school teacher and realtor with a smattering of militia experience made him stand out. Yet he turned out to be a fast learner and superb leader whose military skills quickly blossomed. By 1916 he was recognized as the best of the senior Canadian officers. A year later, he was the obvious choice to be the first Canadian to command the Corps, a responsibility he carried out with distinction through the rest of the war.
As the Canadians desperately struggled to overcome their inexperience, they were fortunate to have the guidance of some very capable British officers such as Lieutenant-General Julian Byng and his chief staff officer, Major-General Percy Radcliffe. First-rate professional soldiers, they identified the most promising Canadian commanders, mentored them, and, when they proved their worth, promoted them to more responsible commands. Consequently, by 1917 the Canadian Corps had assembled a pool of very capable, battle-experienced Canadian commanding officers.
Two of the brigade commanders, Brigadier-Generals James MacBrien and Victor Odlum, were typical of this group. MacBrien was a professional soldier, one of only a handful of such Canadian commanders. After initially serving as a staff officer, Byng gave MacBrien command of the 12th Infantry Brigade in September 1916, just before this untested unit received their first taste of combat.
After serving in the South African War, Odlum had returned to Vancouver where he'd built up a prosperous financial and insurance business. He saw action with the 7th Battalion at Second Ypres, the Canadians' first battle, taking over command of the battalion when Lt. Col. McHarg was killed. Byng promoted him to the command of the 11th Brigade in July 1916 and like MacBrien, he led his brigade until the Armistice. MacBrien's style was studious and reserved, and his forte was training and planning. In contrast, Odlum was a dashing, fearless battlefield commander who had the wounds to prove it. Although they displayed two very different styles of command, both were effective.
Unlike earlier wars, the sheer scale of World War I battles and the breakdown of communications during the fighting actually made it impossible for generals to control the attacks they launched. What they could do, however, was utilize the weeks before an assault to prepare for every possible battlefield contingency – in other words, to emphasize thorough planning and training.
From amateurs to an elite force
By the end of 1916, the British Empire forces were adopting new, more effective fighting tactics. This was particularly true in the Canadian Corps, where Byng, Radcliffe and Currie had inaugurated a highly efficient system of "organized learning." The officers and soldiers doing the fighting now compiled "after battle" reports outlining in detail what had succeeded and what had failed. Whether it was tactics or weaponry, the Corps' commanders placed a premium on figuring out better ways to fight, emphasizing to every officer and soldier how vital absorbing the lessons of the "battlefield classroom" was to the survival and success of them all. Henceforward, something of value learned by one battalion would be speedily adopted by the rest simply by making it part of everyone's training. Lessons now learned in an organized way were applied in an organized way, too. More than any other factor, mastering this "learning curve" was responsible for transforming the Canadian Corps from an enthusiastic mob of amateurs into an elite attack force, the "shock troops" of the British Empire. Officers, and especially senior commanders, had played an indispensable role.
Battalion commanders
One group of commanders shared the dual responsibility of preparing their soldiers and then leading them in battle—the commanding officers of the Corps' 48 infantry battalions. Of the 200-odd men who commanded a Canadian battalion, 22 were killed in action and many more were wounded. Along with the junior officers under them, they were in charge of most of the soldiers' actual training. They also had the critical responsibility of maintaining the health, morale and unit pride of their men, and often organized sports, concerts and other entertainments with this end in mind.
Battalion commanders were the most senior officers their men actually knew and saw regularly, and who shared their daily risks and grim living conditions at the front. As a result, the men looked to them for inspiration and confidence, and a brave and skilful battalion commander could keep his men going under the most appalling conditions. Lieutenant-Colonel Cyrus Peck was one such officer. He'd enlisted in the 16th Battalion in 1914, fought with it at Second Ypres and commanded it from November 1916 until the end of the war. Although the stocky, walrus-moustached Peck was hardly the most military-looking of commanding officers, he was fearless, and none of his soldiers doubted who ran their unit. During the storming of the Drocourt-Quéant Line on September 2, 1918, such leadership won Peck the Victoria Cross. When stiff German resistance blocked his battalion's advance, he exposed himself to heavy artillery and machine-gun fire in order to reconnoitre enemy positions, then re-organized what was left of his men and led them to capture and hold their objective.
Armies are hierarchical organizations, and the quality of command plays an enormous role in their ultimate success. Even the bravest and best-equipped troops will fail in battle if they are asked to execute a flawed plan, or if the officers directing them in the heat of combat make poor decisions. As the war progressed, the best commanders worked their way to the top of the Canadian Corps. Consequently, planning was sound, and Canadian soldiers were prepared for battle using the most effective tactics learned from earlier combat experiences. Once the battle began, brave and skilled leadership by battalion commanders and the junior officers who followed their lead contributed mightily to the chance for victory. By the last two years of the war, the quality of commander in the Canadian Corps was outstanding, as an unbroken string of victories attests.
Selected Bibliography
Brennan, Patrick. "From Amateur to Professional: The Experience of Brigadier General William Antrobus Griesbach." in
Canada and the Great War
, Briton Busch, ed. Montreal and Kingston: McGill-Queen's University Press, 2003 : 78-92.
---. "A Still Untold Story of the Canadian Corps: Byng's and Currie's Commanders."
Canadian Military History
11, 2 (Spring 2002): 5-16.
Brennan, Patrick and Thomas Leppard. "How the Lessons Were Learned: Senior Commanders and the Moulding of the Canadian Corps after the Somme" in
Canada and War
: 1000-2000, Yves Tremblay, ed. Ottawa: Canadian War Museum, 2001.
Dancocks, Daniel.
Sir Arthur Currie: A Biography
. Toronto: Methuen, 1985.
Hyatt, A.M.J.
General Sir Arthur Currie: A Military Biography
. Toronto: University of Toronto Press, 1987.
McCulloch, Ian. "'Batty Mac': Portrait of a Brigade Commander of the Great War, 1915-1917."
Canadian Military History
7, 4 (Autumn 1998): 11-28.
Swettenham, John.
McNaughton, Vol. I: 1887-1939.
Toronto: The Ryerson Press, 1968.
Tremblay, Yves. "Brutinel: A Unique Kind of Leadership." in
Warrior Chiefs.
Bernd Horn and Stephen Harris, eds. Toronto: Dundurn Press, 2001.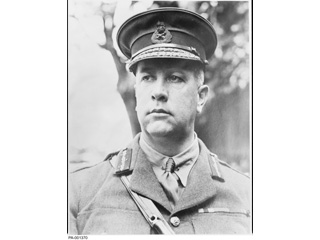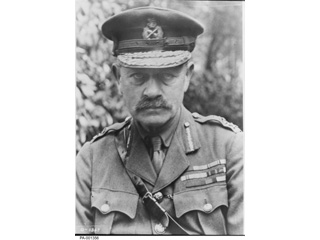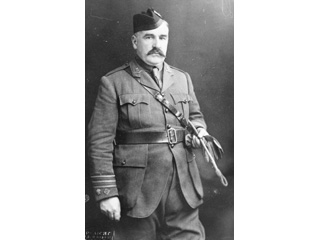 Overseas Training in the Canadian Expeditionary Force
Andrew Iarocci
Postdoctoral Research Fellow, Wilfrid Laurier University, Waterloo
A British War Office manual printed in 1913 captured the essence of military training during the First World War period:
the sole object of training is to prepare our forces for war, success in battle being constantly held as the ultimate aim... It is the function of training to develop the mental, moral, and physical qualities as highly as possible in each individual, and also to inculcate by theory and practice the methods of employing the various arms in co-operation to the best advantage...1
As this passage demonstrates, military instruction consisted of two fundamental aspects: training of the individual soldier and training of formations. When new recruits joined the service, they first needed to learn the basic skills of soldiering—marching, drill and marksmanship. Once these were mastered, the soldier would continue to train for his specialized trade, whether it be infantry, artillery, engineering, signals, medical or supply. Then the individual would join a formation based on his trade, and training continued at the unit level on a regular basis. The ultimate objective was for each component of the army to function cooperatively as part of the whole; this was achieved through exercises at the battalion, brigade and divisional levels.
The first overseas contingent of Canadian troops was formed at Valcartier, Quebec, during August-September 1914. Much of the time at Valcartier was occupied with administrative details, and limited training was accomplished before the contingent—soon to be known as 1st Canadian Division—embarked for England in October. Upon arrival, the division was posted to Salisbury Plain, a large British training area, where it remained until February 1915.
The weather that winter was especially wet, and until recently, scholars have agreed that relatively little training was completed before the division moved to France. Recent research suggests, however, that despite inclement weather and other distractions, most elements of the division engaged in productive training on Salisbury Plain. The infantry learned to manoeuvre in conjunction with artillery and machine guns. Other divisional elements, such as engineers, artillery and signals, as well as mounted and transport troops carried out their own specialized programs. The engineers, for example, learned how to construct field fortifications, while the artillery brigades rehearsed their gun drills. The divisional transport and ammunition columns, meanwhile, discovered the intricacies of moving supplies around the battle zone.
The training of 1st Division did not cease after it crossed the English Channel in February 1915. Upon arrival at the front lines near the Franco-Belgian border, the Canadians were matched up with experienced British troops for orientation tours. The evidence suggests that this formative experience was overwhelmingly positive. As one soldier later recalled, "nothing could surpass the patience of" his British teachers "or their brotherly kindness to us as comrades in arms."
2
The Canadians also learned about the costs of war, as they suffered their first casualties and witnessed the damage inflicted on the landscape.
In the summer of 1915, the 2nd Canadian Division arrived in England and began to train at Shorncliffe Camp. The open ground was ideal for company and battalion manoeuvres, and much of the instruction revolved around the challenges of trench warfare. Some of the officers attended British courses, while others went to France for short combat tours with 1st Division.
3
With the expansion of the Canadian Corps to four divisions during 1915-16, additional training space was required for the new arrivals in England. A camp was opened at Bramshott in late 1915, and additional camps were added in 1916, including Crowborough, Hastings, New Shoreham, Seaford and Witley.
4
As the war progressed, a broad selection of specialized schools was established—both in England and in France—covering everything from hand grenade training to field sanitation. Instructional programs were gradually standardized, while the British Army Printing and Stationery Depot produced a vast selection of training literature on every conceivable subject.
New technology appeared on the battlefield throughout the war and was reflected in training programs. In April 1915, for example, the German Army introduced chemical weapons to the Western Front. All soldiers were issued with respirators for the duration of the conflict and gas drill became an important component of basic training. Later in 1915, the .303 calibre Lewis gun, a portable automatic rifle, was issued to British and Dominion forces. Here again was a new piece of equipment to be mastered. In common with other types of military training, the correct procedure was subdivided into a simple series of component tasks.
Not all military instruction revolved around weapons systems and tactics. Sport and physical exercise were also important; peak fitness was vital if soldiers were to function under the strain of battle. As the British Army
Manual of Physical Training
explained:
a soldier should be well disciplined, a good marcher, intelligent, smart, active and quick, able to surmount obstacles in the field and capable of withstanding all the strains and hardships of active service...5
Fitness was achieved through physical drills, "Swedish" exercises and regular sporting events. Organized games and competitions not only fostered physical fitness, but also improved morale and encouraged teamwork. During the summer months, battalions, brigades and divisions organized their own sporting events in rear areas. After the war a veteran fondly recalled a sports day from the summer of 1918:
Who lives that does not remember the day of brigade sports at Izel-les-Hameaux? There were races and jumps and hurdles, something for everyone, a ring to box and wrestle in, baseball and football championships. The day was fine... everybody was there. It was a gay scene, the boys of four battalions and the airmen who joined us for the fun, all rollicking together...6
By late 1916 the Canadian Corps was a veteran formation, and had suffered heavy casualties in a series of costly battles, including Second Ypres, Festubert, St. Eloi Craters, Mount Sorrel and the Somme. In addition to formal training routines, this practical and bloody battle experience shaped the capabilities of the Corps. At the same time, the high casualty rates meant that large numbers of new recruits were constantly arriving in France and Belgium. Some Canadian commanders were dissatisfied with the level of basic training displayed by these reinforcements, and decided to establish their own courses at the battalion, brigade or divisional levels. These short refresher courses helped to ensure that new arrivals were familiar with the basics of soldiering before being thrust into the unforgiving front lines.
Training was an ongoing process throughout the First World War, as Canadian units were created, consumed in combat, reformed, and once again committed to battle. Under the challenging tactical and operational circumstances of 1914-18, nothing could have prevented high casualties, but effective training improved the chances that soldiers would succeed on the battlefield.
Notes
1
Training and Manoeuvre Regulations, 1913.
London: General Staff, War Office, 1913, p. 10-11.
2
George Drillie Scott Fonds, LAC, MG 30, E 28.
3
G.W.L. Nicholson.
Canadian Expeditionary Force, 1914-1919.
Ottawa: Queen's Printer, 1962, p. 113.
4
David W. Love.
"A Call to Arms": The Organization and Administration of Canada's Military in World War One
. Winnipeg: Bunker to Bunker Books, 1999, p. 91.
5
Manual of Physical Training, 1908.
Rev. ed. London: His Majesty's Stationery Office, 1914, p. 7-8.
6
James H. Pedley.
Only This: A War Retrospect, 1917-1918.
Ottawa: CEF Books, 1999, p. 175-176.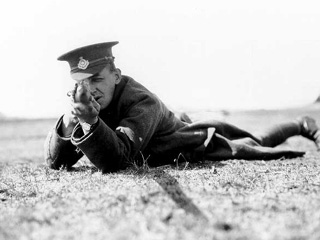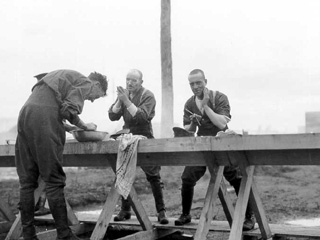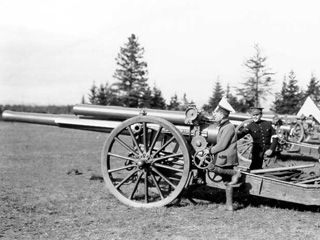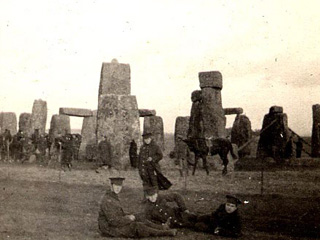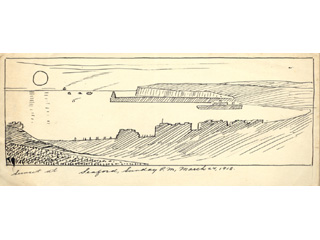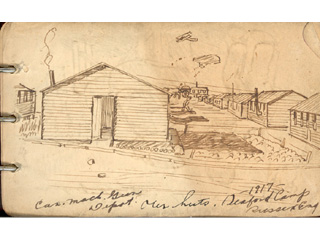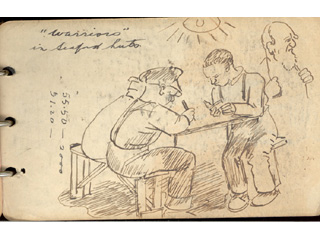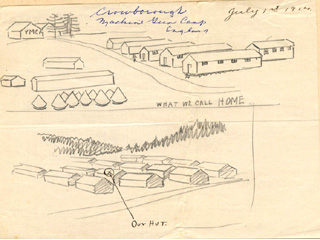 Military Logistics of the Canadian Expeditionary Force, 1914–1919
Michel Litalien
Historian
Front-line soldiers cannot fight effectively unless they are fed, clothed and equipped properly and have sufficient ammunition and gear to face the enemy. And they cannot hold their lines for long if they are not supported by solid military logistics.
Canadian military logistics is a dimension of the history of the Canadian Expeditionary Force (CEF) that is often overlooked. Yet just a few days after Canada's entry into the First World War, it was obvious that there was no way of ignoring it. When huge numbers of military and civilian volunteers showed up at Valcartier, near Quebec City, in August 1914, logistical support services, which had only recently been established, were soon put to the test. Clothing and equipping the members of the first contingent turned out to be a real headache. Manufacturers had to be found and contracts drawn up in a hurry for the production of uniforms, boots, belts, weapons, vehicles and so on. From a logistical standpoint, mobilizing the first contingent destined for Europe was a nightmare.
Throughout the Great War, the Canadian Expeditionary Force's logistical support system was an immense, complex operation. Of all the support services, the Canadian Army Service Corps (CASC) was the most diversified. Its main responsibilities were transporting combat troops, delivering equipment and materials, and providing the troops with fresh supplies. In addition to these essential tasks, the CASC also evacuated the wounded (ambulance drivers belonged to the corps), salvaged equipment that had been captured from the enemy or left behind on the battlefield and delivered mail. The CASC worked closely with the Canadian Ordnance Corps, the Canadian Army Medical Corps, and the Canadian Artillery Corps for the transportation of specialized ordnance.
The CASC operated from seaports located hundreds of kilometres from the battlefield, all the way to just behind the front lines. Its replenishment system could supply not only small groups of just a few men but also formations the size of an infantry battalion (approximately 1,000 men).
Resupplying front-line units was a multistep process. From ports and depots, supplies were first taken by railway to railheads. From there, CASC units were responsible for moving the supplies by truck or light railway to supply dumps. These operations took place in the third line of supply. Thanks to their small size, light railways could run and reach areas closer to the front lines more easily. It was also harder for enemy artillery to pinpoint them. The administrative area behind the front lines was crisscrossed by light rail lines that were built and maintained by Canadian railway troops.
From the supply dumps, the CASC's divisional train and ammunition supply column, both of which were horse-drawn, were responsible for bringing supplies closer to the front lines, to their respective divisions or individual units. This was the second line of supply.
Lastly, operations to supply front-line units constituted the first line of supply. These units had to come back to the rear to get their own supplies of gear, ammunition, weapons, technical and communications equipment, water, medication and food. These supply expeditions were carried out chiefly at night so that the soldiers could not be seen by the enemy. But assigning combat troops to this task meant that a battalion's defensive positions at the front would be short of manpower for a time and so vulnerable to enemy attack.
Toward the end of the war, however, a Canadian officer from Montreal proposed using the tumpline system — the method that Canada's aboriginal people and
coureurs de bois
had used to carry large loads on foot. Before the introduction of this system, infantryman had to carry supplies in their arms, thus limiting the quantity of materials due to their size and weight. The tumpline system, which involved the use of a head strap, allowed the soldiers to carry more weight and freed up their arms, thus giving them more freedom of movement. With this system, each soldier was able to transport a greater quantity of supplies and so fewer men were required for the job, leaving more troops to ensure the defence of the front lines.
Besides regularly providing drivers and vehicles to other units, the CASC also maintained and repaired its vehicles. It also had to make sure that the troops were fed, which meant that fresh and hard rations had to be allocated and distributed properly; its military cooks oversaw the operation of field bakeries and butcheries.
The CASC was not the only logistical support corps to play a key role in the CEF. The Canadian Ordnance Corps was responsible for procuring, storing and distributing uniforms, boots, equipment, weapons, ammunition and shells to combat troops. Specialized supply depots, located in the second line of supply, helped ensure more effective distribution.
The Canadian Ordnance Corps' other major role was to maintain equipment in the field. The repairmen in the specialized ordnance mobile workshops could get closer to the deployed units and repair their weapons, both light and heavy, as well as their equipment. If the mobile workshops were not able to do the repairs on site, the weapons and equipment were shipped to heavy or stationary workshops at the rear, where virtually anything could be reassembled or rebuilt. The small detachments of the Ordnance Corps worked closely with the various units of the Army Service Corps.
Despite the gradual mechanization of the war, horses remained a vital component of the CEF. The cavalry, the artillery and, of course, the Army Service Corps used huge numbers of horses right up to the end of the war. At one point, Canadians were using as many as 24,000 horses and mules in their overseas operations. Horses could often manage in places where motorized vehicles could make no headway! Inevitably, some horses suffered injuries or fell ill. The Canadian Veterinary Corps operated mobile sections to take care of horses; it also ran veterinary hospitals for horses, advanced remount depots and specialized basic provisions depots.
Other logistical support services also played a crucial role in enabling combat troops to get on with their job. The Canadian Postal Corps, for instance, helped maintain the morale of soldiers at the front, at the rear and also those convalescing in hospitals. Army chaplains, who constituted the smallest organized support group, provided religious services to Canadian soldiers of different faiths and offered moral support at difficult times. Lastly, despite the enemy's efforts to maintain a naval blockade by submarines, the Canadian Forestry Corps ensured that Great Britain, France and the Canadian Expeditionary Force obtained all the timber they needed to carry out their military operations.
Thousands of men served in these various organizations. The Army Service Corps, for example, counted over 17,000 officers and non-commissioned soldiers in its organization. Even if these units were not combat troops, many of them, including the Army Service Corps, played important roles in all military actions. One hundred and four members of the CASC were killed, and 363 were wounded.
Selected Bibliography
Brown, Ian Malcolm.
British Logistics on the Western Front, 1914-1919.
Westport: Praeger Publishers, 1998.
Canadian Army Service Corps, 2nd Divisional Train: Record of Service of Officers, 1914-1919.
Brian Pontifex, comp. Toronto: Carswell, 1920.
Davies, W.J.K.
Light Railways of the First World War: A History of Tactical Rail Communications on the British Fronts, 1914-18.
Newton Abbot, UK: David & Charles, 1967.
French, Cecil.
A History of the Canadian Army Veterinary Corps in the Great World War, 1914-1919.
C.A.V. Barker and Ian K. Barker, eds. Guelph: Crest Books, 1999.
Jackson, H.M.
The 127th Battalion, CEF; 2nd Battalion, Canadian Railway Troops.
Montreal: Industrial Shops for the Deaf, 1957?.
Johnston, James Robert.
Riding into War: The Memoir of a Horse Transport Driver, 1916-1919.
Fredericton: Goose Lane Editions and The New Brunswick Military Heritage Project, 2004.
Love, David W.
"A Call to Arms": The Organization and Administration of Canada's Military in World War One.
Calgary: Bunker To Bunker Books, 1999.
Phelan, Frederick Ross. "Army Supplies in the Forward Area and the Tumpline System: A First World War Canadian Logistical Innovation."
Canadian Military History
9, no 1 (Winter 2000): 31-45 [reprinted from the article published in the Canadian Defence Quarterly in October 1928].
To the Thunderer his Arms: The Royal Canadian Ordnance Corps.
William F. Rannie, ed. Lincoln, ON: W.F. Rannie, 1984.
Warren, Arnold.
Wait for the Waggon: The Story of the Royal Canadian Army Service Corps.
Toronto: McClelland and Stewart, 1961.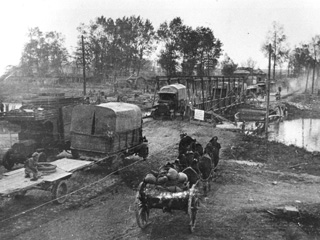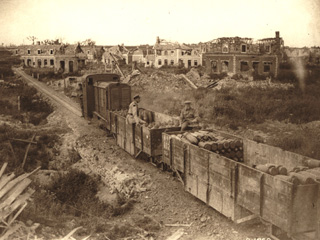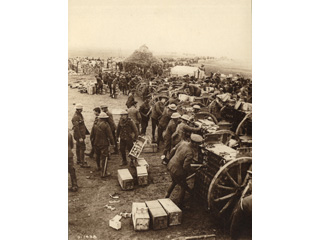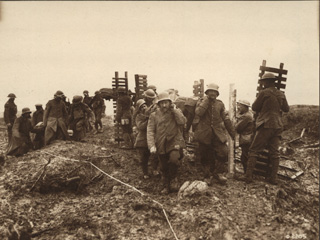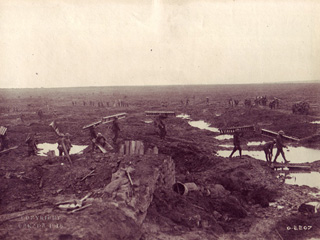 Journalists and the War
Myriam Levert
Student at HEC, Montreal
The First World War, the first total war, was a very busy time for Canadian journalists. Between 1914 and 1918, they played a number of roles: informers, propagandists and patriots, but also educators and defenders of the truth. Yet they had to fulfil these different functions in the shadow of a major constraint: censorship of the press.
The military soon understood that while the mass communication methods that had come into use in the 19th century made it possible to inform and mobilize entire populations, they also gave rise to new risks. Censorship became a fundamental component of military strategy very early in the war, with two specific objectives: keep the enemy wrapped in a fog of ignorance and protect the morale of the nation in order to promote the war effort. No one was free to say or write whatever they wanted, as Canadian journalists soon discovered after hostilities broke out in August 1914.
Although the press's primary objective when war was declared was to keep readers informed about developments on the battlefield, it proved to be an extremely difficult task. The British government banned journalists from the front until 1915. Even afterwards, the situation did not improve much. Military information was supplied by an "official eyewitness," appointed by the Canadian government, whose dispatches from London were so biased that no one took them seriously. Finally, in March 1917, in response to increasing complaints from journalists, the Canadian Press Association sent a real war correspondent, T. S. Lyon, editor of the Toronto
Globe
, to the front.
With a shortage of Canadian war correspondents during the Great War, journalists had to get their combat news from telegrams sent by their European colleagues. All news dispatches were carefully monitored, however: information and photographs that managed to get past the censors assigned to each group of correspondents were scrutinized and altered by the French and British censors prior to transmission across the Atlantic.
The tentacles of censorship did not stop there, however. One of the Government of Canada's first military initiatives was to impose censorship of the press under the War Measures Act. Yet this statute was not sufficient to stem the flow of information that might be harmful to national security. With war being a very lucrative subject for newspapers, and with censorship being voluntary, editors sometimes gave in to the temptation to boost sales by revealing risky information. The highest value was attached to any information that was supposed to be kept secret under the censorship rules: movements of troops or goods within Canada, departures of contingents for the front, locations of military industries, technical specifications of arsenals, espionage rumours and casualty lists.
In June 1915, in an effort to put an end to these leaks, the federal government established a censorship board and named Lt.-Colonel Ernest J. Chambers chief press censor. With over 30 years' experience in journalism, on top of a career in the military, Chambers enjoyed the respect of both the government and journalists. Under his surveillance, editors had to make sure that any information that might aid the enemy, endanger soldiers or discourage the war effort went into the waste basket. The definition was very broad. Besides details on military operations, it also blocked most information providing a realistic portrayal of the war. As Chambers saw it, Canadians might be shocked and demoralized by the horrors of the war. As a result, journalists were forced to use euphemistic language: a defeat became a reversal, a retreat a strategic withdrawal, a slight advance a tremendous victory. Soldiers' letters were censored, too. Only humorous and optimistic allusions to the war were allowed to be published in Canadian newspapers.
Most journalists deplored the situation. As some of them, including those at the Toronto
World
, saw it, preventing the publication of genuine news served no useful purpose, and in fact, had a negative impact on recruitment. Indeed, according to the daily, publishing the truth about the war would have served to underline the urgency of the situation on the front to the Canadian public and to encourage patriotic young men to join up. The image that was presented was one of a war effort that was going well enough and not really in need of new recruits. Another criticism levelled at censorship was that it protected the government from the scrutiny of public opinion. The Edmonton
Bulletin
drew its readers' attention to the fact that the censors had kept Canadians in the dark about the defects of the Ross rifle for almost two years. Many newspapers argued that if accurate information about the weapon's shortcomings had been known, the public outcry would have forced the military to switch to a better rifle and could well have prevented many deaths on the battlefield.
From 1917 on, freedom of the press came under even greater threat. Reflecting public opinion, newspapers became increasingly critical of the government's war policies and of the socio-economic conditions in Canada: national registration, rationing, increase in the cost of living, poor treatment of civilians by the military authorities, and conscription. Dissent was most vocal in Quebec. Newspapers — liberal, nationalist and Catholic — refused to back down in their opposition to conscription or any other measure deemed excessive. Not wanting to allow criticism of this sort to be disseminated, the government passed a new, more restrictive censorship act, specifically aimed at banning the publication of views hostile to the government. While mere threats of banning, imprisonment and fines were not enough to convince French-Canadian journalists to cease their attacks, the shutting down of the liberal newspapers
Le Canada
and
Le Bulletin
and of the ultra-Catholic
La Croix
, along with the censorship of the war news column of the weekly
L'Action catholique
in the spring of 1918, forced them to submit.
In many respects, censorship in Canada during the First World War was more severe than in other Allied countries. From the time hostilities broke out until censorship of the news was officially lifted on April 30, 1919, 253 publications were banned in Canada. Of this number, 164 were published in a language other than English or French. Journalists knew what was at stake. Yet while they resisted any efforts to set limits on their freedom of expression, they were still willing to aid the war effort.
In a way, journalists became informers, supplying the censors with all kinds of information useful to the authorities. At the same time, newspapers were turned into instruments of propaganda. In Quebec, for instance,
La Presse
and
La Patrie
played an active role in raising the Canadian 22nd Battalion. Newspapers also provided free space to the government for its advertising campaigns and published articles encouraging young men to enlist.
Throughout the war, Canadian journalists were torn between, on the one hand, not wanting to put the lives of young soldiers at risk or hinder "the successful prosecution of the war" and, on the other, not wanting to submit to the censorship imposed allegedly to protect the nation's morale and, indirectly, the government in power in Ottawa. An integral part of the war machine, but also a tool of political power, censorship rocked the foundations of Canadian journalism for over four years.
Selected Bibliography
Chambers, Ernest J. "Governing Principles of Censorship in Canada."
The Printer and Publisher
(October 1915) : 39-42.
—, « Rapport sur le service de la censure de la presse canadienne – Première Guerre mondiale », présenté dans
Le Canada français et les conflits contemporains. [Actes du colloque tenu à l'Université du Québec à Montréal, le 27 août 1995],
Claude Beauregard, Robert Comeau et Jean-Pierre Gagnon, dirs.,
Cahiers d'histoire politique
2 (hiver 1996) : 185-288.
Comeau, Paul-André, dir.,
La démocratie en veilleuse,
Montréal, Québec-Amérique, 1995.
Coutard, Jérôme,
Des valeurs en guerre. Presse, propagande et culture de guerre au Québec. 1914-1918,
[thèse de doctorat (histoire), Université Laval], 1999.
Desmond, Robert William.
Windows on the World: The Information Process in a Changing Society : 1900-1920.
Iowa City : University of Iowa Press, 1980.
Gagnon, Jean-Pierre, « Le rôle de la Presse dans la formation du 22e bataillon canadien-français », dans
Conflits contemporains et médias,
Claude Beauregard et Catherine Saouter, dirs.,Montréal, XYZ éditeur, 1997 : 55-59.
Kerr, George D. "Canadian Press Censorship in World War I."
Journalism Quarterly
59, 2 (1982): 235-239.
Keshen, Jeffrey A. "All the News that Was Fit to Print: Ernest J. Chambers and Information Control in Canada, 1914-19."
Canadian Historical Review
73, 3 (1992): 315-343.
—.
Propaganda and Censorship During Canada's Great War.
Edmonton: University of Alberta Press, 1996.
Kesterton, W. H.
A History of Journalism in Canada.
Ottawa: McClelland and Stewart, 1984.
Knightley, Philip.
The First Casualty: The War Correspondent as Hero, Propagandist, and Myth Maker from the Crimea to Vietnam.
London: Andre Deutsch, 1975.
Levert, Myriam,
La censure de la presse d'expression française du Québec durant la Première Guerre mondiale,
[mémoire de maîtrise (histoire), Université du Québec à Montréal], 2001.
—, « Le Québec sous le règne d'Anastasie: l'expérience censoriale durant la Première Guerre mondiale »,
Revue d'histoire de l'Amérique française
57, 3 (hiver 2004): 333-364.
Levine, Allan.
Scrum Wars. The Prime Ministers and the Media.
Toronto: Dundurn Press, 1993.
Rutherford, Paul. "The People's Press: The Emergence of the New Journalism in Canada, 1869-99."
The Canadian Historical Review
56, 2 (June 1975): 169-191.
Salmon, Lucy Maynard.
The Newspaper and Authority.
New York: Oxford University Press, 1923.
Smith, David Edward. "Emergency Government in Canada."
Canadian Historical Review
L (December, 1969): 429-448.
Vance, Jonathan F. W.
Death so Noble: Memory, Meaning, and the First World War.
Vancouver: UBC Press, 1997.
---
Images
---
Other Materials
Sir Samuel Hughes
Sir Samuel Hughes, teacher, journalist, soldier, politician (b. in Darlington Township, Upper Canada, Jan. 8, 1853; d. in Lindsay, Ontario, Aug. 24, 1921). A Conservative and an enthusiastic supporter of Sir John A. Macdonald's National Policy, Sam Hughes was elected to Parliament for Victoria North in 1892. Vain, colourful, charming and splenetic, Hughes made a 30-year public career of politics and militia service. A longtime proponent of the volunteer militia and the imperial connection, he helped force Prime Minister Laurier to send Canadian troops to the South African War in 1899. Hughes was dismissed from that war for military indiscipline and public exposure of incompetent British generalship.

These experiences produced a Canadian nationalist slant to Hughes's imperialist leanings. By 1911, with years of solid caucus and parliamentary service - including 10 years as Opposition militia critic - and personal loyalty to R.L. Borden behind him, Hughes won the militia portfolio in Borden's new government. Hughes promoted citizen-soldiers over professionals (to the latter's detriment) and preached the social value of military training and national preparedness.

Early in WWI, Hughes was hailed as the genius of the war effort. Unfortunately, favouritism, confused civil-military functions, disrespect of Cabinet, administrative incompetence and scandals such as the Ross Rifle fiasco forced Borden to fire Hughes in November 1916. He died in 1921, a reluctant and sometimes bitter Conservative-Unionist MP for Victoria-Haliburton. Although Hughes was a sincere Canadian and a successful constituency politician, his erratic talents never matched the demands of high office during total war.

Ronald G. Haycock

Suggested Reading

Haycock, R.G. Sam Hughes: The Public Career of a Controversial Canadian 1885-1916. Waterloo, ON: Wilfrid Laurier University Press in collaboration with Canadian War Museum, Canadian Museum of Civilization, 1986.


Reproduced with permission from The Canadian Encyclopedia, Historica Foundation of Canada, 1988.

Canadian Operations, January-March 19l6
By the end of January there were 50,000 Canadian troops in the field. The Canadian Corps, as part of General Sir Herbert Plumer's Second Army, was holding a six-mile front immediately south of the Ypres Salient, extending from Ploegsteert to north of Kemmel. General Alderson, with headquarters at Bailleul, had his 1st Division on the right and the 2nd Division on the left; during the first three months of 1916 he relieved these on a brigade or battalion basis with troops of the newly formed 3rd Division. The Canadians' first winter in Flanders exposed them to the twin miseries of water-logged trenches and bitterly cold winds. The extensive sector which they were holding meant that no battalion could be out of the front line for long; in general, units served six-day tours successively in the support trenches, in the front line, and in reserve. At their rest billets in the battered little towns behind the lines the weary, muddied men from the trenches found valued refreshment in even the shortest period of relief. There was the luxury of hot baths and laundry facilities improvised by the engineers - and enterprising commanders contrived to have occasional showings of films. The period saw the introduction of the divisional concert parties which were to become famous all over the Western Front. As early as March 1916 the popular "Dumbells", organized by Captain Merton Plunkett, though not yet excused from duty were delighting audiences of the 3rd Division.

In accordance with the policy of "wearing down" the enemy the Canadians carried out their orders to harass the Germans by sniping, raiding, and surprise artillery shoots. The second night of the new year saw some 65 members of the 25th Battalion (5th Brigade) adopt a device only recently introduced into trench warfare. To achieve surprise, the raiding party cut the enemy's wire by hand rather than with the artillery. Ironically enough, the experiment proved too successful. The wire-cutting group completed its task before the assault group was ready to enter the gap; and in the meantime a German wiring party discovered and repaired the damage, making the obstacle much stronger than before. The approach of daylight obliged the raiders to withdraw. Not long after this the enemy introduced tempered steel wire, and hand-cutting became a very slow and difficult process.

In the early morning of January 31 1916 the 6th Brigade staged a more eventful raid against the enemy's Spanbroekmolen salient, near the centre of the Canadian sector. Brig.-Gen. Ketchen's various objects were to obtain prisoners for identification purposes, to injure the enemy's morale and destroy his works, and to kill Germans - all in the shortest possible time. Picked parties of 30 men from the 28th and 29th Battalions were given special training at the brigade bombing school. After scouts had cut the wire at great risk the two parties, working to a pre-arranged schedule, crossed no man's land shortly before 2:40 a.m. and reached the German trenches at points 1100 yards apart.

As the raiders' bombs burst among them the startled enemy were further unnerved
by the terrifying appearance of the Canadians, who had blackened their faces with burnt cork. The Vancouverites (29th Battalion), encountering little resistance, secured three prisoners, bombed the enemy in his dug-outs and in four and a half minutes were on their way back to their front line, which they reached without loss of life. The men of the 28th remained in the German trench for eight minutes, the limit allowed by the brigade staff. A German relief was in progress when they attacked, and the Canadian bombs took terrible toll of the clustering enemy. In the return journey across no man's land their prisoners were killed by enemy machine-gun fire. The raid was considered a marked success and attracted great attention along the entire British front. Three German regiments opposing the 6th Brigade had been identified, the total cost to the Canadians being two killed and ten wounded.

Between February 8 and 19 the Germans launched a series of diversionary attacks against French and British positions in preparation for their Verdun offensive. One such attack fell on "The Bluff", a low tree-covered mound on the north bank of the Ypres-Comines Canal, in the sector held by the British 5th Corps. In bitter fighting the enemy captured The Bluff on the 14th, only to lose it seventeen days later to a well-mounted counter-attack.25 Although not directly involved in the fighting, the Canadian Corps assisted its British neighbours with artillery support and by taking over the southernmost 700 yards of the 5th Corps' front on the 17th - a relief which extended the Canadian sector to the outskirts of the ruins of St. Eloi.26 The Canadian operations in this period brought distinction to a member of the 1st Brigade. For conspicuous bravery under a heavy bombardment on March 18, Corporal R. Millar of the 1st Battalion received the Military Medal - the first Canadian to be so honoured. (The M.M., inscribed "For bravery in the field", had been instituted only that month. At first reserved for N.C.Os. and men, it was later awarded also to warrant officers.)

Canadian battle casualties in the first three months of 1916 numbered 546 killed, 1,543 wounded, three gassed and one taken prisoner. There were 667 accidents and other non-battle casualties, of which 20 proved fatal. In spite of weather and living conditions the health of the troops was good; though there were cases of influenza, paratyphoid, and - trench feet.

Adapted and used with permission from Nicholson, G. W. L., Canadian Expeditionary Force 1914-1919. Ottawa: Queen's Printer, 1964, p.119-121.

---