General de Lisle Presenting Medals to Officers and Men
The Film
Year
1916
Running Time
04 min 30 s
Producer
Topical Film Company
Major-General de Lisle presenting medals, probably Western Front, 1916 (?).

An officer, possibly Major-General H B de Lisle, presenting medals to a kilted battalion, who then march past. A pan over a group from the battalion sitting and smoking. They are possibly the Canadian l6th Battalion (Canadian Scottish).
---
Pieces of History
The Incomparable Seventy-one : Canada's Victoria Cross Winners
Arthur Bishop
Author
Of the more than half a million Canadians who took up arms in the Great War, 6,679 members of the Canadian Expeditionary Force alone received the Military Cross, only one of 40 decorations awarded out of an estimated total of 16,000 granted to all Canadians serving in that conflict. The most coveted of all was the Victoria Cross. Struck in 1857 by order of Queen Victoria, 95 of the "super medals" have been awarded to Canadians in all wars fought since the medal's inception—testaments to the bravery of the sons of the land of the Maple Leaf.
A former Irish-born constable with the North West Mounted Police, Michael O'Leary became the first of 71 Canadians in the Great War to be awarded the VC, that highly prized decoration for valour. Out of a nation of less than nine million, this represented more per capita than in any other Commonwealth country.
On February 1, 1915 at Cuinchy in northern France, O'Leary single-handedly put an enemy machine gun out of action, killing eight Germans and taking two prisoners. "Mick" also became famous as the only VC honoured with a wax effigy at Madame Tussaud's.
In April that year, during the Ypres poison gas attacks, the first two posthumous Canadian VCs—of 29 such in 1914–1918—were awarded. Machine-gunner Fred Fisher lost his life fending off German attacks while alone. Rifleman William Hall was killed by a bullet to the head rescuing a wounded comrade under fire. Two other VCs awarded for valour in that battle were infantryman Edward Bellew and medical officer Francis Scrimger.
At the Battle of Givenchy on June 15—his 47th birthday—machine-gunner Frederick Campbell was awarded the third posthumous VC for dispersing an enemy counterattack all by himself.
In 1916, during the bitter battles of the Somme, four more Canadians were added to the VC roster. Leo Clarke, armed only with a revolver, killed 19 Germans; John "Chip" Kerr led an attack that forced 62 Germans to surrender. Thomas Wilkinson was killed rescuing a wounded comrade. Jimmy Richardson gave his life to rally his comrades by piping Highland airs while on the march under enemy rifle and machine-gun fire at the height of battle.
Altogether, the capture of Vimy Ridge on April 9, 1917 yielded six Canadian VCs. Frederick Harvey led a cavalry charge to capture Guyencourt stronghold two weeks before the assault. On the morning of the attack, Thain MacDowell single-handedly took 75 Germans prisoner. Willie Milne, Ellis Sifton and John Pattison were killed silencing machine-gun nests. On May 3 in the wake of the battle, Robert Combe led an assault on Acheville, capturing 80 prisoners before being killed by a sniper's bullet.
The following month a new dimension to the VC scenario was added when, at dawn on June 2, Billy Bishop became the first of three Canadian airmen to be awarded the medal—in Bishop's case, for a solo raid on an enemy aerodrome in which he destroyed three German planes.
Between August 15–25, 1917, six Canadians were rewarded with the VC for their bravery during the battle of Hill 70, three posthumously: to Harry Brown, a 19-year-old messenger; Frederick "Hobbie" Hobson, a Boer War veteran; and company commander Okill Learmonth. Two Irish emigrants, platoon leader Robert Hanna and stretcher bearer Mickey O'Rourke, also won the decoration. The most flamboyant of the six was Filip Konowal, a Russian army veteran who employed his skills as a bayonet instructor to flush out 16 Germans from machine-gun nests concealed in tunnels, craters, dugouts and cellars.
During the murderous Battle of Passchendaele (October 30–November 10) in which Canadians suffered 1,600 casualties, nine VCs were awarded. Collectively six of them, Tommy Holmes, Colin Barron, Robert Shankland, Christopher Kelly, George Mullin and Hugh McKenzie, who was killed, captured nine enemy pillboxes and took 303 Germans prisoner.
Others cited for the VC were Cecil "Hoodoo" Kinross, who subdued a machine-gun nest head-on; future Minister of National Defence George Pearkes, who directed the capture of a stronghold while severely wounded; and James Robertson, killed while destroying an enemy machine-gun.
Two other VCs were linked to Passchendaele—one two weeks prior, the other three weeks afterwards: Philip Bent was killed directing the defence of Polygon Wood and Harcus Strachan led a cavalry charge to capture Bourlon Wood.
During the "Great Retreat" between March 21–June 10, 1918, four VCs were awarded to Canadians holding the line against the German breakthrough. Three were killed: Edmund De Wind on the first day at Grougie; cavalryman Gordon Flowerdew at the Bois de Moreuil on March 30; and Joseph Kaeble on the night of June 7/8 at Neuville-Vitasse. For his action at Gravelle, fending off a German night attack April 27/28, George McKean's citation read: "His leadership has at all times been above praise."
Meanwhile on March 27, for gallantry in the air, Alan "Bus" McLeod became the second Canadian airman to be awarded the VC. In a furious fight with the von Richthofen Flying Circus over Douai, though wounded, he struggled to bring his burning bomber to earth, while he and his observer shot down two enemy fighters.
Elsewhere, in the Middle East on May 1, during the capture of Jericho in Jerusalem from the Turks, Edward Cruickshank received the VC for running a message to headquarters asking for reinforcements, despite being wounded eight times by five explosive bullets to his legs and three to his arms and wrist.
And on May 9, during the operation to block the entrance to the U-boat base at Bruges, while serving with the Royal Navy, Rowland Bourke became the only Canadian sailor to be awarded the VC in World War I. Captaining a rescue launch, he saved over 40 survivors from a British cruiser loaded with ammunition that had run aground and exploded.
At the outset of the 100 Days (August 8–November 11, 1918) assault spearheaded by the Canadian Corps that ended the war, four VCs were awarded, three posthumously—to Jean Brillant, John Croak and Harry Miner. The lone VC survivor, Herman Good, was cited for capturing three enemy gun emplacements by overwhelming their crews in hand-to-hand combat.
Over the next five days, other Canadian VC recipients were Ralph Zengel, Alexander Brereton, Frederick Coppins, Denison Thomas, James Thomas and Robert Small, the last two posthumously. The citation to Zengel's award: "For his utter disregard for personal safety, and the confidence he inspired..." was applicable to all six.
At the end of August, Charlie Rutherford and William "C.K" Kennedy added the VC to their laurels, making them by war's end the most decorated officers in the Canadian army, by virtually winning the Battle of the Scarpe themselves. Rutherford captured 40 Germans; and Kennedy, though badly wounded, continued to direct his company under intense enemy shelling.
The capture of the Drocourt-Queant Line on September 2 earned seven Canadians the coveted medal, a record for a single day unequalled by any other Commonwealth nation: Cy Peck, Walter Rayfield, Bill Metcalf, Bellenden Hutcheson, John Young and two others, posthumously; Claude Nunney, who killed 20 Germans and Arthur Knight, who took an equal number of enemy prisoners.
Six Canadians won the VC during the last major battle of the war, culminating in the capture of Cambrai on October 9, 1918: George Kerr; Milton Gregg, a future cabinet minister; John McGregor; William Merrifield; Samuel Honey, posthumously; and explosive-expert, engineer Norman Mitchell, who was responsible for its capitulation by preventing the Germans from blowing up the main Pont d'Air bridge over the Canal de l'Escaudoeuvres, a crucial point for control of the city.
Before the war ended, four more Canadians were added to the list of VCs. On October 11, after leading the capture of Iwuy, Wallace Algie was killed returning to his battalion for reinforcements. Three days later, while leading an attack on a German stronghold, Thomas Ricketts, at 17, became the youngest man in the Commonwealth to win the medal. On October 27, Billy Barker—the third Canadian airman to win the VC—staged "the greatest combat in the annals of the war in the air," battling 60 German fighters alone. Wounded in both legs, his left elbow fractured, he shot down five of them before losing consciousness and crashing into a shell-hole.
Hugh Cairns was the last Canadian of World War I to win the Victoria Cross and the last to whom it was awarded posthumously. In a firefight at Valenciennes on November 1, 1918, he killed 17 Germans and forced another 78 to surrender before being mortally wounded by an enemy bullet to his stomach.
Selected Bibliography
Bishop, Arthur.
Our Bravest and Our Best: The Stories of Canada's Victoria Cross Winners.
Toronto: McGraw-Hill Ryerson, 1995.
Cave, Joy B.
Two Newfoundland V.C.s.
St. John's, NF: Creative Printers & Publishers, 1984.
Sorobey, Ron. "Filip Konowal, VC: The Rebirth of a Canadian Hero."
Canadian Military History
5, 2 (Autumn 1996): 44-56.
Swettenham, John.
Valiant Men: Canada's Victoria Cross and George Cross Winners.
Toronto: Hakkert, 1973.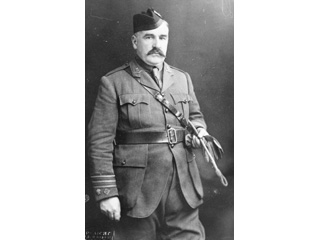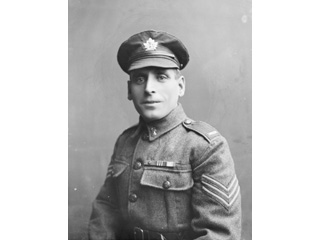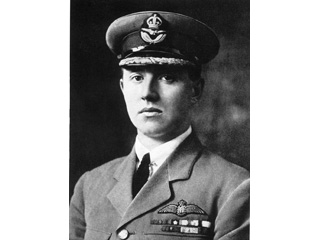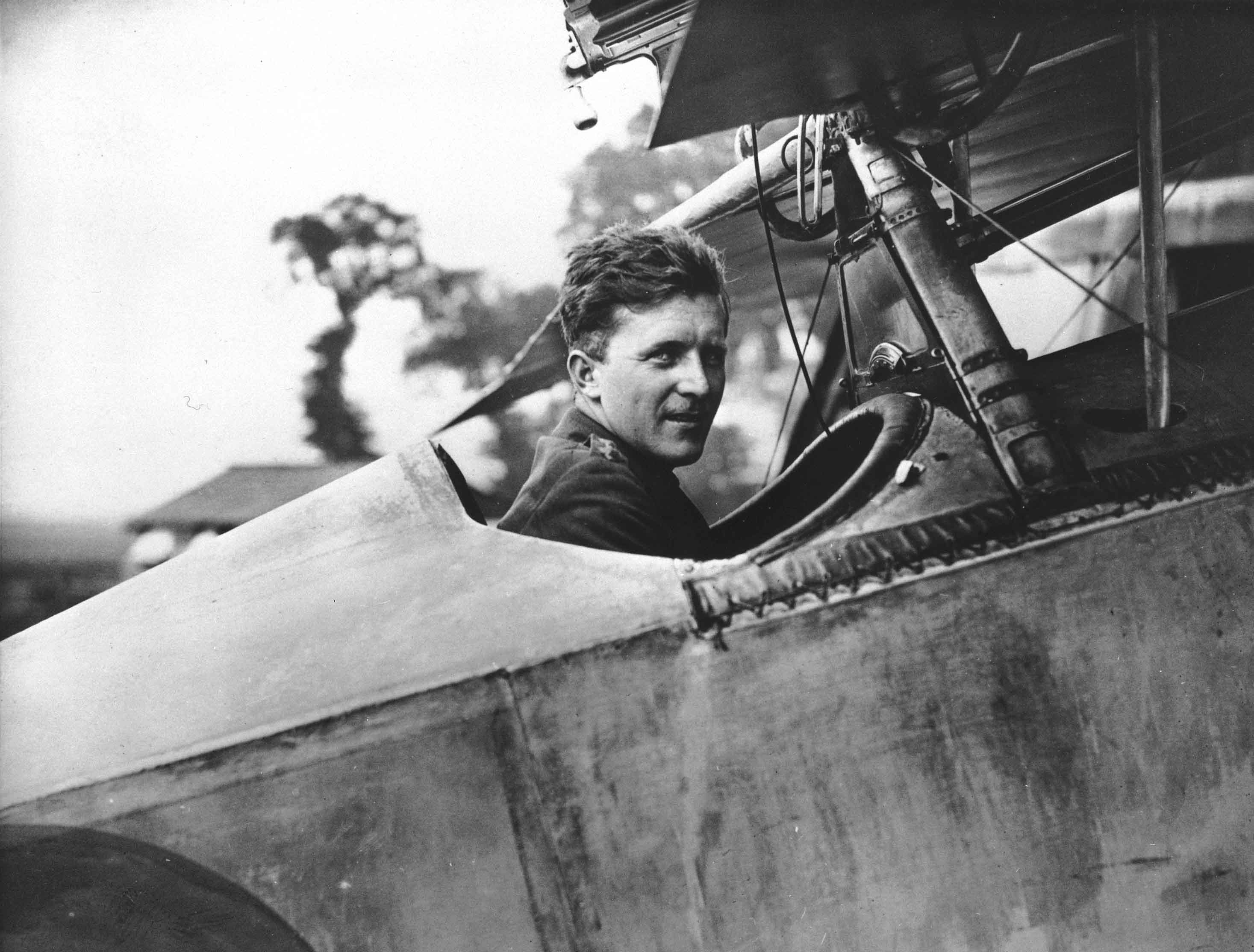 ---
Images
---
Other Materials
The 16th (Canadian Scottish) (Princess Mary's) Battalion
The 16th Battalion was formed on September 2, 1914, at Valcartier, Quebec. The formation integrated four unrelated Canadian Highland battalions: the 50th Regiment (Gordon Highlanders) of Victoria, the 72nd Seaforth Highlanders of Vancouver, the 79th Cameron Highlanders of Winnipeg and the 91st Argyll & Sutherlands of Hamilton. On December 16, 1914, on Salisbury Plain, the battalion was sub-titled "The Canadian Scottish."

Under the commands of Lt-Cols R. G. E. Leckie and C. W. Peck, the 16th Battalion fought in many battles, including Ypres, Vimy Ridge, the Somme, Passchendaele and Amiens. At Regina Trench on October 8, 1916, men of the 16th were restricted at the wire by a storm of enemy machine-gun and rifle fire, not one being able to get through. With complete disregard for the gunfire, the 18-year-old piper James Richardson marched up and down playing his bagpipes, inspiring about a hundred of the Scottish to rush the wire. The soldiers managed to fight their way into the Regina Trench. At Vimy Ridge, Private W. J. Milne engaged in heroic action for which he was awarded a Victoria Cross posthumously. While his company was being held up by enemy machine gun, Milne crawled on hands and knees to bombing distance, wiped out the crew and captured the gun. Later that day, he was killed.

Adapted from Nicholson, G. W. L. Canadian Expeditionary Force 1914-1918.

---